Majorca is known world-wide as a top tourist destination with beautiful beaches, plush hotels, food and sunshine and it is also the home of the Balearic Boc. The large mountain goat weighs in around 80-90 kilos with big horns, it was brought to the Island in 2000 B.C. Majorca (also called Mallorca) is one of Spain's Balearic Islands in the Mediterranean, and its high limestone mountains provide an ideal habitat for the indigenous Boc. 
Hunting in scenic Majorca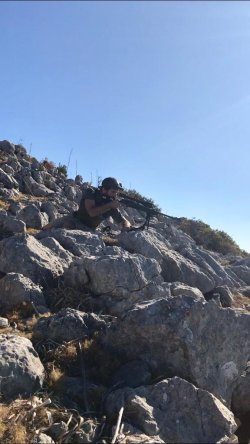 all4hunters.com speaks to Carlos Vidal, from The Hunters Corner, he told us, "Hunting in Majorca is becoming more popular with foreign hunters, in general, temperatures are really pleasant, and even though it is an Island, it has lots and lots of different terrain, vegetation, mountain range, and flat areas. You can take in a big view from the island, look around and see the mountains, the Mediterranean and olive and almond plantations, it is truly spectacular."
Hunting the big rock mountain goat 
Carlos told all4hunters.com the island attracts hunters for Boc stalking, walked-up hunts with Pointers, and driven partridge. 
We asked him to tell us more about the Balearic Boc. "The Boc is the only big game animal we have on the Island and also the only location in the entire world where can be hunted. The Balearian Boc is a big rock mountain goat, they could easily reach 80-90 kilos with big horns, something that Big trophy hunters wish to hunt. The tag system consists of horn sizing: Bronze, silver, gold and super gold."
The Boc
The Boc is an unpredictable animal, Carlos said. "Here is a Spanish saying, 'Estas mas loco que las cabras' and translated, it means you're crazier than the goats! Most of the time they remain in some areas of the mountains but it's unbelievable how they walk long distances. I have seen an animal and didn't see it again until 4 years later, this has happened to me more than once, so where have they been?" Sturdy hiking boots are recommended for hunting in the mountains for Boc, and if hunting in the summertime, long sleeve t-shirt, cap, sun cream, and swimwear (yes, it is an odd choice of hunting gear but read on!).

During the summer months, temperatures can exceed 40°, this creates a different type of hunt, Carlos tells all4hunters.com, "You can't spend an entire day on the mountain as it's baking hot. You either go early at sunrise, or later at sunset, and in-between you go back down the mountain. I recommend bringing sun cream and swimwear, because it's so nice in the summertime, after a successful hunt, to go for a quick swim on some of our wonderful beaches."
Are the Boc affected by the heat of the sun? Carlos told us, "The hunt is different because the Boc are moving around more looking for shade and water. Although you can hunt them all year round, I think the best time is February to May, and then from September to January."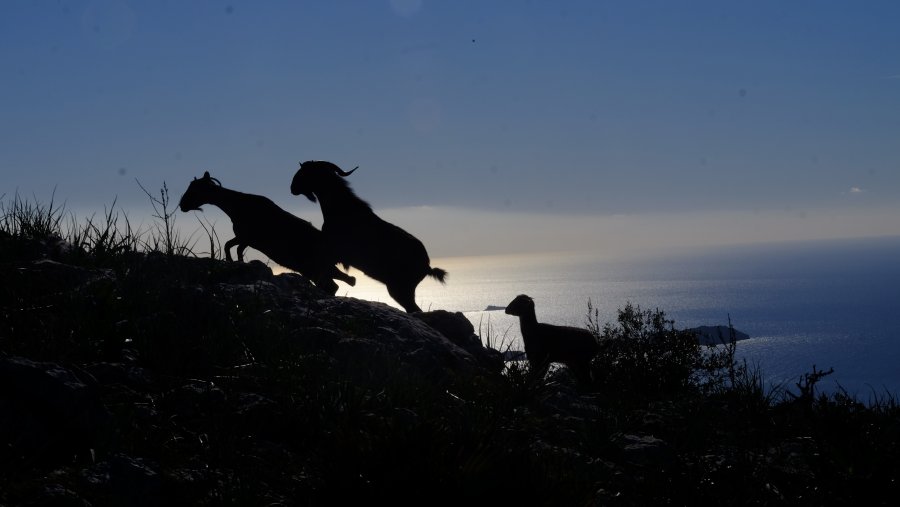 Accessible hunting and rifle recommendations
We asked Carlos if hunting Boc in the high mountains of Mallorca is difficult. He told all4hunters.com, "According to the age and physical conditions, I take different routes to make it accessible for all the hunters."  What about the preferred Boc hunting rifle? "7x64 or 270, are, in my opinion, the ideal ones, with them can get a goatling and a big billy boy," said Carlos.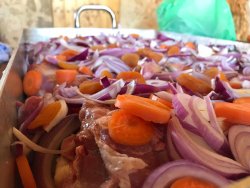 Tasty Spanish food 
After the hunt is finished, what happens to the meat? Carlos told all4hunters.com, "Goatling with plenty of Spanish wine is nice, we have old family recipes and it is cooked in a stone oven, it is absolutely tasty! So you see it is not killing, it is being part of the natural process, an experience for your soul and for your taste buds."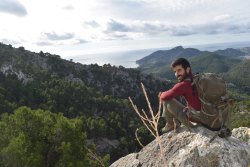 all4hunters.com asked Carlos about his dream hunt. "I do love the UK, their countryside people, and traditions. Sometimes I imagine myself with my young Chocolate English Pointer, called Lord, traveling around the world. Now I have in mind a proper walked-up grouse hunt with Lord. But at the same time, I can imagine myself walking on the hills chasing deer dressed in the traditional Scottish clothes.
Also, I would love to do a Reeves's pheasant driven hunt. It is a difficult question but as long as I have fun, get to know the locals and their traditions, tasting their food and drinks and sharing knowledge about the countryside and wildlife. Give me a piece of bread and I can spends hours close to the wood burner talking about sporting traditions."
---
Who is our author Linda Mellor?
Linda Mellor is one of Scotland's foremost shooting, fishing and hunting female writers and photographers. She is the product Ambassador for Venator Pro, a premier hunting company and stockist of the European brand Hillman. With a lifetime of countryside experience, Linda's passion, enthusiasm and respect for the outdoors and hunting is explored and shared across her writing and photography. 
For more information on Linda Mellor, please visit Linda Mellor's website.
Twitter (LindaMellor) and instagram (linda_mellor).