The province known as Småland is one of the country's most beautiful areas to explore. The hunting land of Småland is an old farmer community with many little farms with small pastures, there are lots of forests mixed with marshes and peat bogs, and over 5000 lakes with crystal clear deep water. Swedes have a strong rural and traditional connection to hunting.
Affordable hunting for everyone!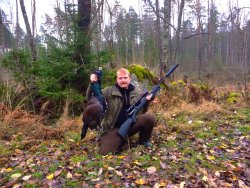 Hunting is a popular sport in Sweden, with approximately 290,000 hunters,  and opening up the opportunity to hunt is a personal mission of Håkan Hallgren. He said: "We at Hunting & Fishing in Scandinavia organise affordable hunting for our hunting visitors and for ordinary people such as low income earners, sick people, unemployed people and pensioners. A hunting experience should not have to cost a whole month's salary. The rich with a lot of money can go elsewhere, I am passionate about ordinary people going hunting."

Wild boar hunting education
all4hunters asked Småland native Håkan about his hunting choices.  "I graduated in Game Management, and have a specific interest in wild boar. I started hunting in 1985, shooting my first moose bull and calf in Dalarna." Håkan conducts wild boar lectures to landowners and hunters to assist with an understanding of the species and management. He told us, "In Sweden, wild boars are disliked but they do more benefit than many people think. If you hunt and shoot the wrong wild boar, it can be counter-productive so we need to ensure we are getting it right, and that's where the education comes in."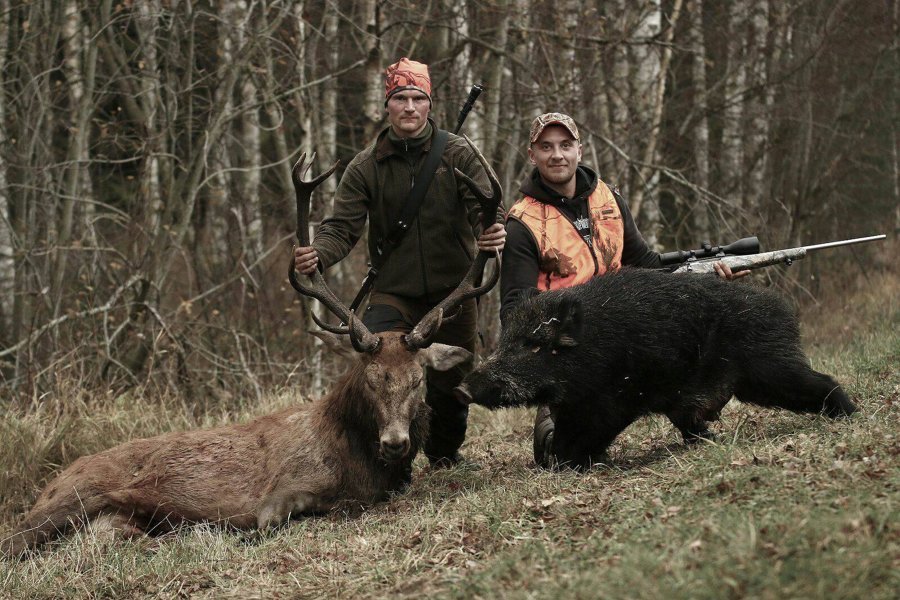 Hunting variety for hunters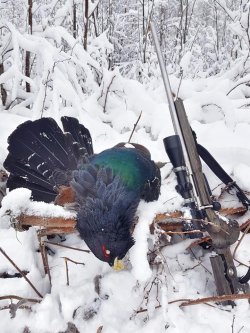 Sweden is a big country with a rich landscape, wild produce and lots of wildlife and lots of forest which means there is a lot of cover available for game, Håkan tells all4hunters, "you get to participate in hunting of many different species, and hunting with shotgun or rifle."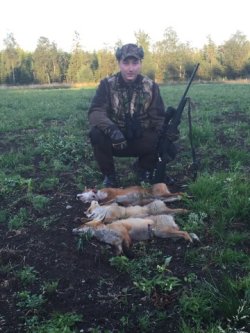 The most popular hunts are for a deer and wild boar combination,  sometimes moose and deer. These are weekend hunts - you arrive on Thursday and leave on Sunday, stay and eat in the courtyard accommodation (located in the middle of Håkan's fields).  
Hakan's location is ideal for hunters looking for a choice of hunts. "The hunts we offer here in Småland in our courtyard (local land) are, first and foremost wild boar, deer, moose, crown deer (the Swedish name for adult red stag which normally have 3 tines pointed forward. The upper tines form a 'crown'), and further north hare, fox, capercaillie, black grouse, bear and badger. The dogs we mainly use on our driven hunts are dachshunds, and German hunting terriers. "
Swedish hunting weather
The weather is very different, Håkan told us,  "From late summer to autumn it can vary a great deal in temperature between southern and northern Sweden. Everything from 20 plus degrees in the south and few plus degrees in the north. Autumn and winter the same with the exception of snow, most snow in winter is in northernmost Sweden (up to 2 meters) but it snows all over."

Dedicated Hunters accommodation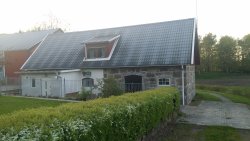 Håkan has dedicated hunting accommodation with a swimming pool for guests in his courtyard. He told all4hunters, "The courtyard is empty except when we have hunts or courses. We also rent out the courtyard for smaller hunting groups that more or less manage themselves. We can show them where they can hunt and are always available should they need our help. It is important all our hunters should feel safe and welcome with us."

Håkan's dream hunt in Alaska
all4hunters asked Håkan about his dream hunt. He told us, "I have several different hunts that I love, like going out with my own elk dog on a cold sunny winter's day in the deep snow. But if I had the choice of anywhere in the world, it would have to be Alaska!  Why? Well, no roads or lots of people, and I would stay in the middle of the forest in a hut, and hunt elk, bear and deer, and fish for salmon. Just spend time there without a mobile phone and a computer, all you have with you is a camera so you can document everything you get to experience."
---
www.huntingfishinginscandinavia.eu and can also be found on Instagram and Facebook.
Informative website about hunting in Sweden
Recommended airports: Landvätter in Gothenburg is the best, but there are also in Ängelholm, Växjö and Copenhagen.
Not directly related to hunting, IKEA was founded in the Småland!

Here you will find links to all other contents of our "Dream Hunt series" on all4hunters.com:

---
Who is Linda Mellor?
Linda Mellor is one of Scotland's foremost shooting, fishing and hunting female writers and photographers. She is the product Ambassador for Venator Pro, a premier hunting company and stockist of the European brand Hillman. With a lifetime of countryside experience, Linda's passion, enthusiasm and respect for the outdoors and hunting is explored and shared across her writing and photography. 
For more information on Linda Mellor, please visit Linda Mellor's website, Twitter (LindaMellor) and instagram (linda_mellor)