This video has been hidden because of an external service (YouTube) that could potentially collect personal data.Allow video services for the duration of the visitAllow video servicesStop allowing video services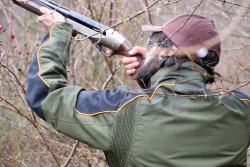 A technical choice that can be explained with the increasing popularity of these gauges, whose power is more and more frequently enhanced thanks to the 76 mm magnum chambering, so that they can be used with a wider range of hunting loads.
The new Extra Rossa 28 Magnum cartridge is loaded with 32 grams of lead shot, well suited to different types of hunting and wild game, starting with the number 8 for small game, increasing to No. 7.5 / 7/6 and 5 for both sedentary game and stalking. They can also be used at greater distances against tougher and more demanding wild game such as wood pigeons.
Extra Rossa 28 Magnum cartridge: features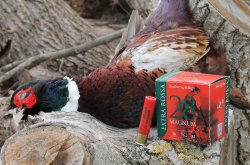 Key features of this cartridge are the speed of about 400 m/s and the compact tight patterns even at medium and long distances thanks to a plastic wad cup that takes the performance of the Extra Rossa 28 Magnum to a level similar to larger gauges.
For greater consistency the cartridge case is in plastic with star-crimping, 76 mm long with a 16 mm brass base.
On a late winter day we decided to test the Extra Rossa using with the new Benelli Ethos 28 Magnum semi-automatic shotgun.
Hunting partridges and pheasants with pointer dogs, both in open areas of high hills and in wooded areas, gave us the opportunity to appreciate the consistent results in different shooting situations, both at medium and long ranges. Despite the generous 32-gram load and the quick-burning powder the cartridge proved to be gentle on the shoulder and reliable in performance, also considering how handy and quick the 28 gauge is in the swing. Enjoy the video of our hunting trip.