The last time was January 2020. Then, the 2021 edition was cancelled due to COVID-19 pandemic.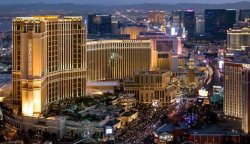 Now, on 18-21 January 2022, the "Shooting, Hunting and Outdoor Trade Show", or SHOT Show for short, the biggest event of the type in the world along with the IWA & OutdoorClassics, will be back in Las Vegas, USA – that is the hope, at least. Because the pandemic sword of Damocles is still dangling over the expectations of both visitors and exhibitors. Actually, there has already been some bad news.
SIG Sauer, for example, already announced that they will not exhibit at the upcoming 2022 SHOT Show, giving as reasons the Covid-related health risks for SIG employees and the fact that "the SHOT Show space was redrafted, necessitating the need for a complete booth re-configuration and design. Out of pocket expenses from this point forward will be well over $1 million and based on the uncertainty of large scale shows and events, this expense is not financially prudent."
SHOT Show 2022 highlights
"This is a show two years in the making, and we can't wait to welcome everyone back together. We'll see you all soon in Las Vegas!", says Chris Dolnack, Senior Vice President and CMO, NSSF, in a showing of optimism – the National Shooting Sports Foundation (NSSF) is the show is owner and sponsor. "Despite some people choosing not to travel this year, we are still expecting one of our largest show attendances ever. With over 2,400 exhibitors covering over 800,000 net square feet of space (a new record for what was already the fifth-largest trade show in Las Vegas), this will be a SHOT Show to remember," he adds.
For 2022 there are some interesting novelties. You can take a tour of key highlights with the SHOT Show animated new floor tour, "a great first step in planning how you want to navigate more than 2,000 exhibits at the largest ever industry collection of manufacturers and distributors in the shooting sports, hunting, outdoor, law enforcement and armed forces industries".
There is also an all new format for the SHOT University, whose courses will be available a la carte offering a dozen classes, and will run Tuesday, January 18 through Friday, January 21. This year's schedule has 16 sessions covering various topics such as shipping small arms,  customer communications, digital marketing, used gun workshop and more.
SHOT Show 2022: Search all exhibitors with just one click
The lurking threat - SHOT Show 2022 in times of Omicron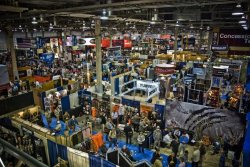 The lurking threat of COVID-19 – and the related restrictions – is very much present, anyway, and especially with regard to international travel the situation is continuously evolving. "We continue to pay close attention to the guidance offered by state and federal agencies and to news from the medical community, along with developments impacting the trade show, travel and hospitality industries. As we learn more about what the requirements will be for holding the SHOT Show in January, we will update this guidance," they explain on the SHOT Show website. Guidelines are as follows: face masks covering the nose and mouth must be worn by all attendees, exhibitors, EACs, labor and contractors while on the show floor and in public areas contracted by the SHOT Show. Hand sanitizing stations will be clearly marked and located throughout both Caesars Forum and the Venetian Expo and Conference Center. Frequent hand washing and social distancing when feasible are also requited. They will notify everyone should these policies change between now and the show.
In accordance with current Nevada state requirements, vaccines are NOT required for both the Venetian Expo and Caesars Forum – but remember that if you are a non-US citizen you will need to show proof of being fully vaccinated against COVID-19 before you travel by air to the United States from a foreign country.  And please make sure what your possible quarantaine time will be, when travelling back from the US to your home town in EU. The US have been declared as "high risk arera" for international travellers.
In case you develop symptoms during your stay or encounter any concerns about suspected COVID-19 cases while at the show, the resorts have teams of certified Emergency Medical Technicians (EMTs), available 24 hours a day. If alerted to a suspected case of COVID-19, the resort's security will direct the guest toward appropriate medical care through their EMTs, who follow the direction of local health authorities.
Possible refunds for attendee and exhibitors in case of cancellation
But what if the 2022 SHOT Show is not permitted to take place? If you are an attendee/media representative, the SHOT Show will give you a 100% refund of your registration and all associated fees. In the event NSSF or the local, state or federal government orders require the cancellation of the 2022 SHOT Show due to COVID-19 pandemic, exhibitors will receive a 50% refund and a 50% rollover credit for the 2023 SHOT Show. 
Stay tuned on all4shooters.com for updates about the SHOT Show 2022 and cross your fingers...
+++ UPDATE +++ Beretta Holding Group companies won't be at SHOW Show 2022 - Clock here to know more.