"ALL IN" is the name of the game not only at the show, but also in our coverage here at all4shooters.com. Once again, we'll be reporting on exciting new products for shooting sports and hunting from the third day of the show. Read about new handguns, rifles, shotguns, scopes and everything else related to the subject.
News from SHOT Show 2022
We report on the latest new products in text and video – our reporter Michael Paa is on site with up-to-date videos from the show. While the SHOT Show 2022 is still running, of course, the anticipation is already rising for March 3-6, 2022 when the IWA OutdoorClassics will take place in Nuremberg. Also there we will expect many new products.
New handguns from SHOT Show 2022
Unique ARs TG20, a classic pistol in .223 Remington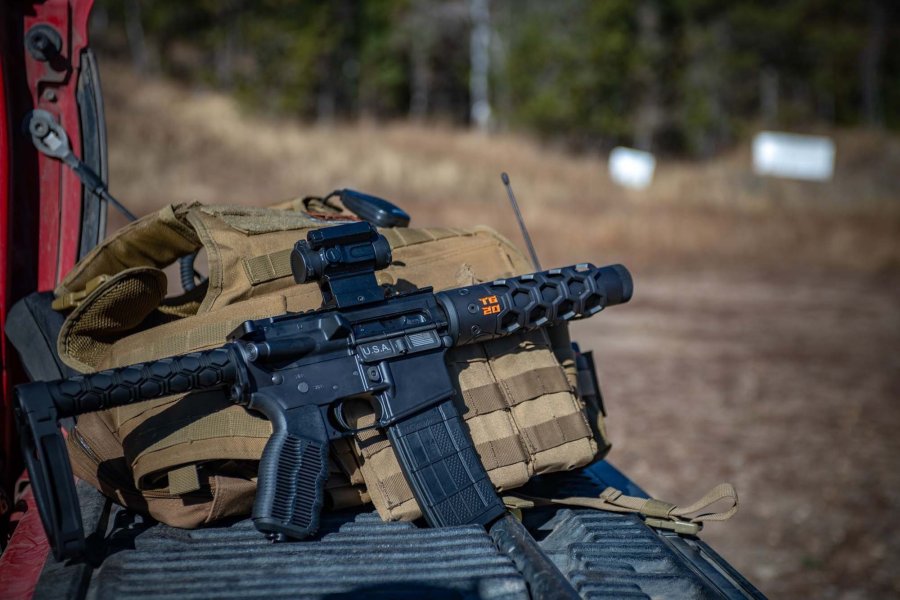 One of the most popular gun types currently sold in the U.S. are semi-automatic "pistols" based on the AR-15 platform. Thanks to a particular federal legislation, versions with short barrels and brace stock enjoy the legal status of handgun and are generally subject to fewer restrictions. The TG20 from Unique ARs is a classic example of this type of firearms, manufactured by the classic company born in an Idaho garage and that gradually developed into a major business reality. 
Among the exclusive features of the Unique ARs TG20, which is chambered in 5.56 NATO, is the proprietary aluminum handguard designed to quickly dissipate the heat produced by firing. The hexagonal pattern is taken from that of the aluminum tube of the Tailhook model stock by Gear Head Works (a Tennessee-based company specializing in AR accessories), with an elegant aesthetic effect. Upper and lower receivers are instead made of forged steel and the whole bolt assembly has a nitrided anti-corrosion finish. The pistol grip has been studied in detail to offer maximum ergonomics. The barrel measures 7.5"/19 cm, for an overall length of 23"/585 mm and a weight of approximately 5lb 4 oz (2,500 g). The TG20 can use any AR-15/M4 type magazine. The gun comes without any sights, but the Picatinny rail allows the user to mount a red dot or other sights of his choice. 
The price of this very American gun is $1595 (about 1400 euros) in the basic version.
New long guns from SHOT Show 2022
Armscor VRF14 semi-automatic 12 ga shotgun for home defense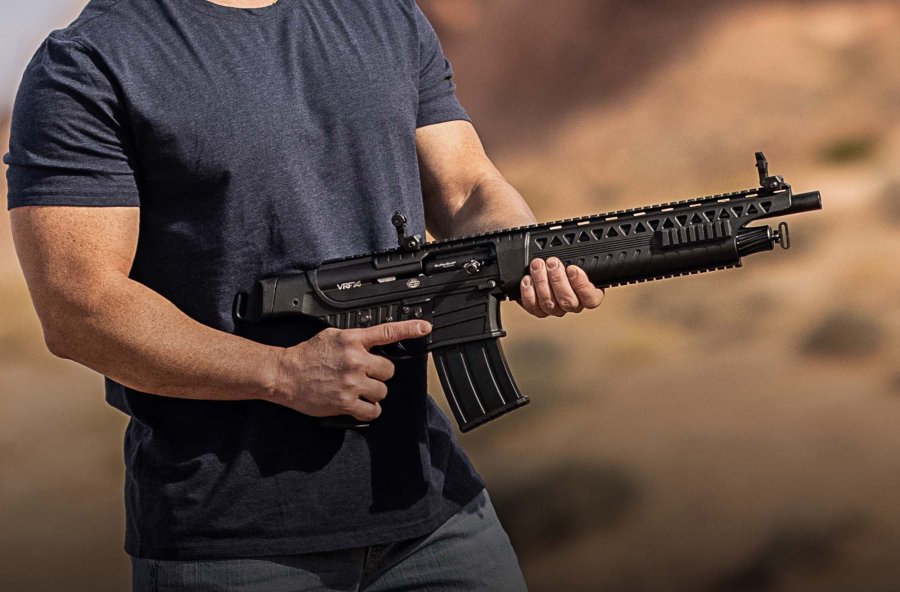 Manufactured in the USA, the Armscor VRF14 is a 12 gauge semi-automatic shotgun with pistol grip designed primarily for home defense. With a 14"/36 cm barrel and an overall length of 26"/66 cm the VRF14 is particularly suitable for use in confined areas and from inside vehicles. The rear attachment for the tactical sling further increases its operational range.
This aggressive shotgun features a set of flip-up sights on the long Picatinny rail that runs on the receiver's top and on which other red dot devices can be mounted in co-witness. Other rails of different lengths are on the sides and bottom of the polymer handguard. The receiver is made of 7075 aluminum and the unloaded gun weighs about 6.6 lb/3 kg. 
The Armscor VRF14 comes standard with a 5+1 round box magazine, but in case an additional volume of fire is needed, it can use the 9 and 19-round magazines of the other shotguns from the Armascor VR series. 
With this gun, the Armscor/Rock Island Armory group is bringing gun production back to the U.S. after years of relocating overseas.
"This is a great addition to the popular VR series," said Armscor President and CEO Martin Tuason. "It is truly a one-of-a-kind gun in looks and performance. And the fact that it's made in America makes it even more special. This is the first of what will be many high-quality firearms that will be made on American soil."
New optics from SHOT Show 2022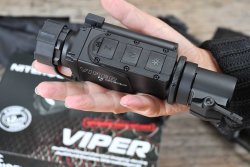 At the RUAG Ammotec USA booth, Nitehog showcases the TIR-M35 AC VIPER compact multifunctional hunting clip-on thermal imaging optic. The small footprint, light weight and comprehensive performance and feature package, makes this  little thermal imaging optic a perfect choice for hunting, sporting and law enforcement/professional use. Following the current trend of thermal imagers flexibility of use, the Viper 35 can be used as a standalone hand-held monocular (without needing any additional eyepiece hardware), or it can be mounted in front of various optical devices – using optionally available adapter hardware also offered by Nitehog. When mounted in front of a daytime riflescope, the Viper 35 guarantees a standard deviation of the POI in respect to the POA of up to 3 cm per 100-meter distance in out-of-the-box condition, without alignment, or zero deviation per 100-meter distance with a simple, manual alignment performed.
Technical specs are top notch: the Viper features a 35 mm F 1.2 Germanium objective lens with scratch resistant hard carbon coating, a high resolution 320x240 sensor with 12-micron pixel pitch, a proprietary Nitehog A-Core imaging engine, and fast 60 Hz, real time frame rate. Detection range is up to 1380 meters for a standard 180cm tall object, even in unfavorable ambient and weather conditions. All of this in a package that is only 254 grams without battery and measures 133x63x46 mm overall.
The rugged Magnesium housing of the Viper is also water resistant, with IP 66 certification.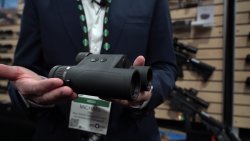 GPO is presenting several new products at SHOT Show 2022. In addition to small, compact binoculars with rangefinder, a riflescope with fixed magnification is coming. The new rangefinder will be available with 8x or 10x magnification. In this detail, it does not differ from the 8x50 and 10x50 Rangeguide 2800, which have been available for some time. all4hunters.com has already extensively tested this device.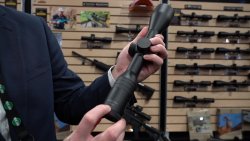 However, the new device comes with a 32 mm objective. The advantage is obvious: the dimensions are much more compact, the weight of around 24.7 oz/700 grams is much less than its big brother. This allows the hunter to transport the device more easily and comfortably.
The second innovation is a riflescope with an unusual feature today: a fixed magnification. The addition to the already known Spectra series (all4hunters.com has already tested several models here as well) goes by the name of 7.5x50i. It comes with a continuously adjustable reticle illumination. When and at what price the two optics will be launched on the market is not yet known at this time.
There is more about the new GPO devices in the video on Facebook.

New Accessories from SHOT Show 2022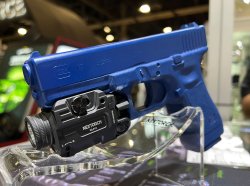 Nextorch is adding several new models to its WL series of gun lights. These include the WL21, WL22 and WL60 models. While the first two models are intended for mounting on a handgun, the WL60 is designed for long guns. The WL21 has an LED with an output of 650 lumens. The laser is available in a choice of red, green, and an infrared variant. As usual with Nextorch's products, there is a particular focus on ease of use and stress-free operation. In the case of the WL21 via a rocker switch, which can also be manipulated in two-handed aiming. Power for operation is supplied by a 16340 lithium-ion battery, whose charging is also possible via a USB.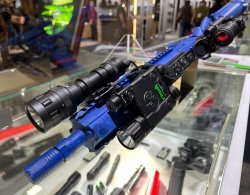 This is joined by the sister model WL22, a compact light-laser module. Here, too, the focus is on stress safety: it features a patent-pending white light switch. The laser, on the other hand, is activated by via a switch on the side. In principle, according to the manufacturer, it should always be possible to operate it with both hands. Mounting is quick and requires no special tools on Picatinny and GLOCK rails. The light range is specified at 102 meters. As with the WL21, a rechargeable battery with USB-C port provides the necessary power. A green laser is installed in this model. This has two advantages over a red laser: on the one hand, it is easier to see in daylight, and on the other hand, it makes it easier to distinguish the illuminated dot from other means of operation. Taser, for example, uses red lasers.
Finally, Nextorch introduces the WL60, a device for long guns. Thanks to its tactical operability, this allows for practical use in many deployment scenarios. It also comes with an additional remote control, so that the shooter has various manipulation options that suit him/her.
There is more about the new Nextorch devices in the video on Facebook.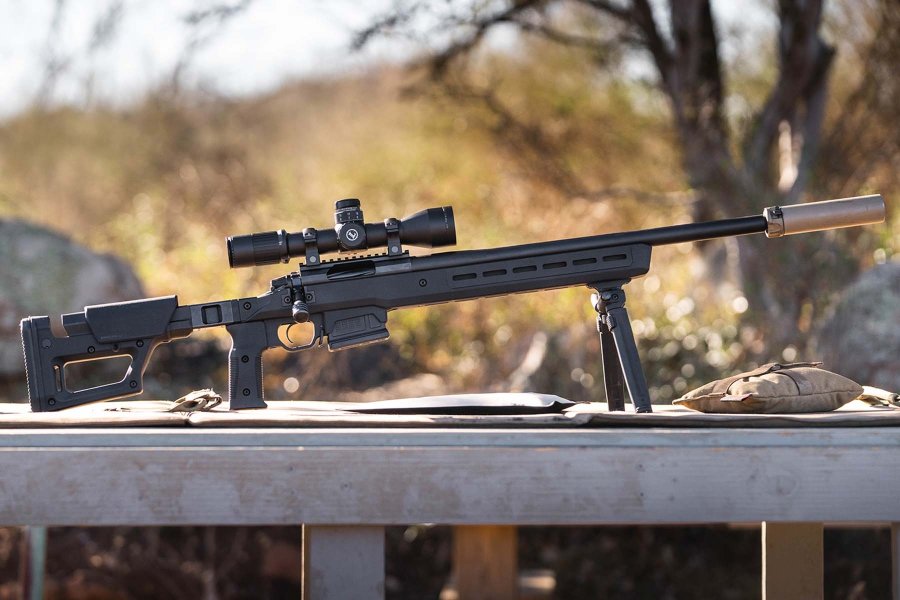 Magpul is now one of the most established companies in the field of aftermarket stocks for AR15-style rifles and others. The one we present here is the PRO 700 Lite SA, designed for Remington 700 type bolt-action rifles with short action. This stock presents a mix between the features of the previous Pro 700 model and the PRS Lite to create a simplified and lighter version (a full pound, or 450 grams less than the previous model). The low-profile rubber recoil pad is height and cant adjustable, providing an extremely stable interface with the shooter's shoulder. Sling attachment options include an ambidextrous 1.25" footman's loop, a reversible QD sling swivel cup and space for another optional QD swivel cup. The injection-molded polymer grip has a forward edge sweep and enlarged palm swell designed to provide the shooter with maximum comfort, and allows for a front/rear adjustment range of about 20 mm using a common hex wrench.
The Magpul Pro 700 Lite SA stock features an aluminum frame fully coated in a proprietary Magpul polymer that provides improved ergonomics and strength. The stock is fully ambidextrous and the vertical grip can be adjusted for various trigger distances. The trigger guard is oversized to allow use with winter gloves and to accommodate various aftermarket triggers. The AICS-pattern magazine well features an ambidextrous release button. In the front, there are numerous M-LOK slots (left-6/right-6/bottom-7) that allow you to mount whatever accessories a shooter wants. It is available in black, flat dark earth and olive green (ODG). Extremely versatile and adaptable, the Magpul Pro 700 Lite stock in the U.S. retails for $599.