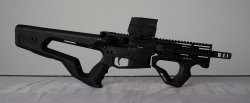 The young company took its first steps with the innovative stock conversions for the Heckler & Koch SL 8 and the USC. This was later followed by the CPE (Carbine Pistol Extension) and Triarii pistol carbine conversion kits for 1911 and Glock pistols. Today, Hera Arms is best known for its large, versatile line of AR-10 and AR-15 semi-automatic rifles and PCCs. Here, they have made a name for themselves through quality and innovative design details, as evidenced, for example, by the unusual CQR stock system for AR rifles.
Hera Arms is massively expanding the plant – now the first new production hall is ready, two more will follow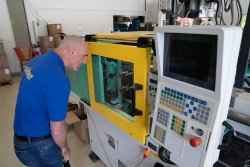 The original property taken over from the grandparents on the outskirts of Triefenstein near Würzburg became too small due to the constantly growing order situation. Therefore, a plot of land of about 8,000 m² has now been developed, on which the first hall has just become ready for occupancy. This is where the mechanical production takes place. Modern 5-axis CNC machines, which can produce up to 600 receiver parts for the AR models per month, are located in an area of around 360 m². Two more halls are to follow soon for the corresponding further processing. In addition, the company's global logistics will take place in Hall 2, which is planned for 2023. Hall 3 (to be completed in 2024) will then house the company's final assembly. An in-house firing range is also being planned so that the guns can be tested on site straight away. The short distances reduce "parts tourism" and increase efficiency with shorter delivery times. This is also important because Hera Arms is now very international. Thomas Nöth also told us in the video that 60 percent of firearms are now exported. Of course, this does not stop Hera Arms from paying special attention to the domestic German market. For example, they recently introduced the H3L PRO magazine. This is a legally compliant 10-round magazine with the handling of a 30-round mag. Of course, we have already presented this in detail.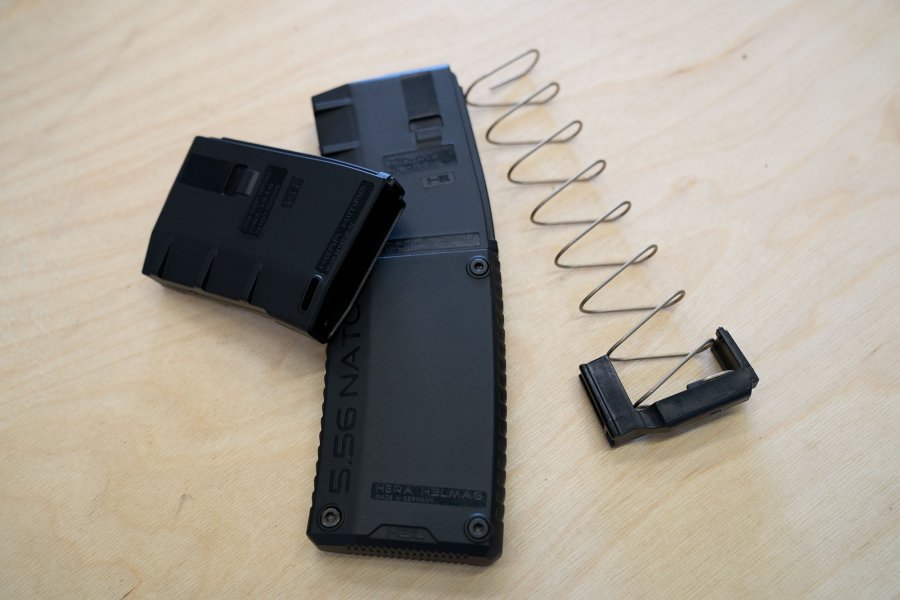 At Hera, almost everything is manufactured in-house, upper and lower receivers for the AR models as well as the young aluminum H22 stock system for the popular Ruger 10/22 rimfire self-loader. Even the barrels are manufactured in-house. Only the plastic parts come from a supplier just a few kilometers away, with whom the company maintains good contacts. If you produce a lot in-house, you not only have maximum quality control, but you can also implement ideas faster and better.
Innovation at Hera Arms: for the civilian market as well as for law enforcement/military
For civilian customers, this also means a wide range of products aimed not only at sport shooters but also at hunters. For bolt-action rifles such as the Remington 700, Bergara and, more recently, Howa, the company offers the modern H7 stock system. In combination with the Bergara system, they also offer complete systems. In our video, Hera Arms also announces that a bolt-action rifle in .223 Remington and .300 BLK (here also as a silenced version) will follow for the hunter in the course of the year. 
Hera Arms has plenty more ideas, as Thomas Nöth, co-managing director, also revealed to us in the video interview during our exclusive company visit. Much of this is not yet cut and dried and can't yet be revealed here.
But one thing is already certain: in the future, Hera Defence will also have a new department for law enforcement/military within the company. The first thing on the agenda is the development of a submachine gun, also as a silenced variant. We are certainly looking forward to seeing what will appear on the market from Hera in the near future. We at all4shooters.com will of course stay tuned and be among the first to report on it!