Hera GmbH Germany already developed the classic Hera CQR stock. Now the company is introducing a new generation – the CQR Gen. 2 stock.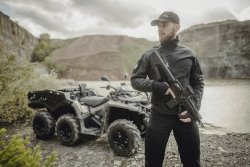 The new generation combines functionality and design, because the ergonomically shaped grip sections mean that shooters with almost any hand size can look forward to a comfortable shooting experience. The design of the adjustable buttstock also allows length adjustment for different arm lengths.
The CQR Gen. 2 is also equipped with QD sling mounts and is available in the three standard colors: black, sand and OD green.
In the brand new video above, Sales Manager Matthias Streitner from Hera Arms answers the questions of our colleague Mathias Haack. The CQR Gen. 2 was designed primarily for the U.S. market, but the futuristic as well as practical-looking stock "Made in Germany" naturally has raised the interest of many in Europe as well. For example, the short rifle version for 7.5-inch barrels has been approved by the German Federal Criminal Police Office (BKA) and may be used by sport shooters (depending on local regulations). For sport shooting, the long 16.5-inch barrel version can also be used. Hunters too may use it in the short version as shown – where allowed by the law, of course.

In addition to the stock parts (prices are below), a complete AR-15 rifle in .223 Remington with the CQR Gen. 2 stock is now also available: the 01570 model costs 2,079 euros (MSRP in Germany).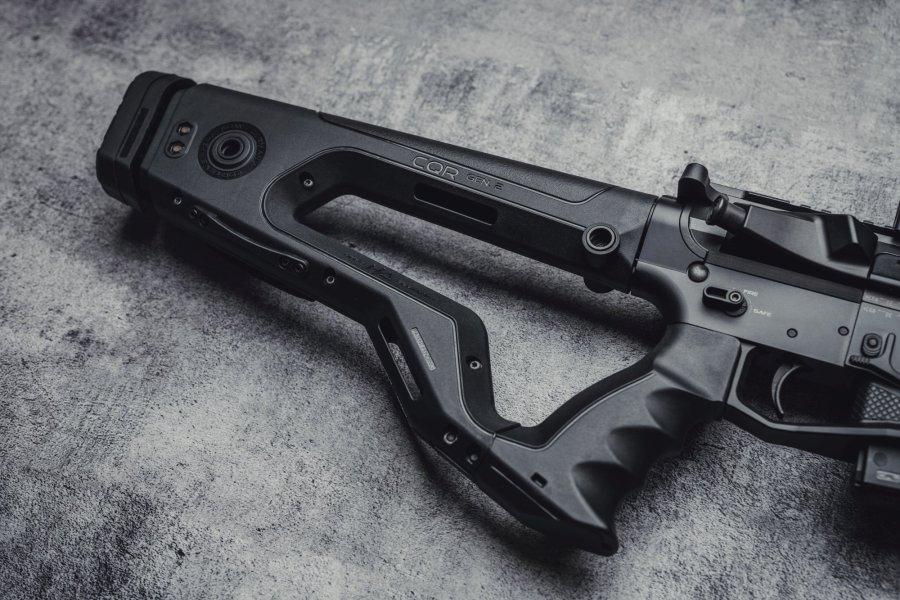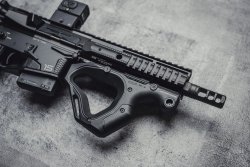 The new CQR Gen. 2 set fits the AR-15 / M4  platforms.
Hera Arms also relies on "Made in Germany" for the new CQR Gen. 2 series, because as before, all polymer products are manufactured in the company's own injection molds in Lower Franconia. The products are made of high-quality impact-modified, glass-fiber-reinforced polymer. The thumbhole fixed buttstock as well as the foregrip are manufactured according to MIL-SPEC standards. In addition, the foregrip can be mounted on standard Picatinny rails. The foregrip is available for 39 euro and the buttstock for 139 euro at specialized dealers. (All prices indicated are German MSRPs and can differ in your country.) 
Polymer parts from Germany – One of the specialties of Hera Arms
As a further innovation, Hera Arms announces the H7 magazine in .308 Winchester caliber for AICS-based actions. This rounds off Hera's product range based on the successful H7 platform. 
The magazines are made of glass-fiber-reinforced and impact-modified polymer and are available in black, green and sand colors and can be used in all types of guns based on the widely used AICS standard. 
The magazine has a capacity of 5 rounds and is available from specialist retailers at 34.90 euros.

---
More info such as datasheets and a manual for the CQR Gen. 2 can be found at the Hera-Arms website.