Sabatti was not directly present at the SHOT Show, but at the booth of the Italian Firearms Group, which is responsible for distribution in the United States, the entire family of the new Rover series rifles was on display.

The new Sabatti Rover family of rifles carries on the high quality, high accuracy tradition and decades of experience that distinguishes the design of the Sabatti Rover bolt-action , improving it with a redesigned action and bolt, new materials, higher level CNC machining quality and a wider range of configurations.

Sabatti Rover: the second generation

The new Sabatti Rover action has been completely redesigned, starting from a solid billet of high-strength 7075 aluminum alloy machined to high precision to minimize manufacturing-induced tolerances, then hard anodized. The receiver features an integral Picatinny rail for the mounting of optics or other aiming devices.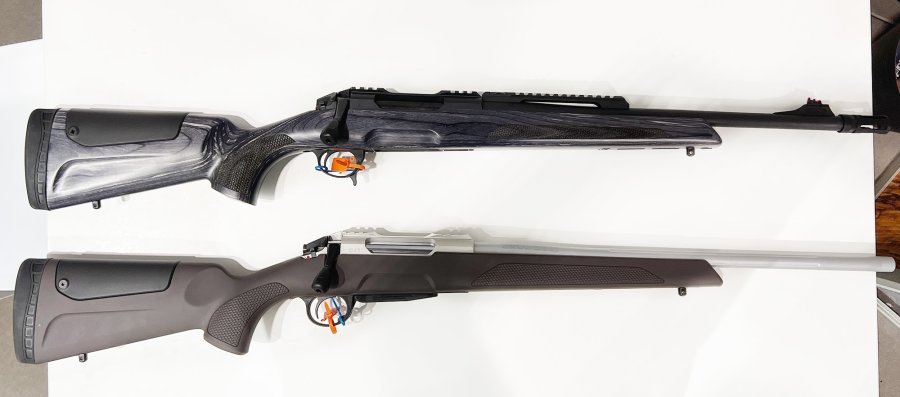 The new Sabatti Rover bolt is CNC-machined from a bar of steel, and depending on the model is available with a chrome or matte black finish. The quality of the bolt with three locking lugs, 60° opening throw, new reinforced extractor and interchangeable knob make the action of the new Sabatti Rover one of the best on the market.

The barrel, with traditional rifling, is cold-hammer forged. The manufacturing processes have been further improved to guarantee the high precision that makes Sabatti guns famous. More importantly, the barrel extension of the new barrels allows ease of barrel interchangeability, without the need to adjust the headspace.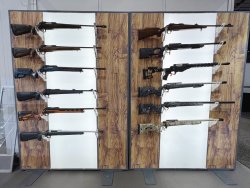 The rifles of the new Sabatti Rover line are available in a wide range of calibers (more than ten, to start with), as well as barrel profiles and lengths, with or without flash hiders and muzzle brakes; with standard or Match type trigger, in all cases interchangeable; with standard or Accuracy International compatible removable magazines; with stocks of different materials or finishes, with or without recoil pad and adjustable cheek rest. A multipurpose steel plate is embedded in the forend, allowing the mounting of rails, bipods and other accessories.

Designed with modularity in mind, the Sabatti Rover line of rifles includes various models and configurations, allowing hunters, sport shooters and professional operators to choose the version that best suits their needs.

The new family of Sabatti Rover rifles offers all the accuracy, ruggedness and reliability of the Sabatti bolt-action rifle tradition: more than 300 years of Italian gun making history at the most affordable price.
The new Sabatti Rover family includes the following models: Hunter, Hunter Classic, Hunter Classic Pro, Pathfinder, Shooter, Scout, Patrol, Ranger, Alaskan, Thumbhole.

To learn more please visit the Sabatti Armi website.