This very special Kalashnikov model was developed on request from the Russian National Rifle team. The  brandnew KSZ-223 pump action carbine is intended for use in world-class "manual rifle" IPSC competion, starting with the IPSC 2017 World Rifle Championship this summer.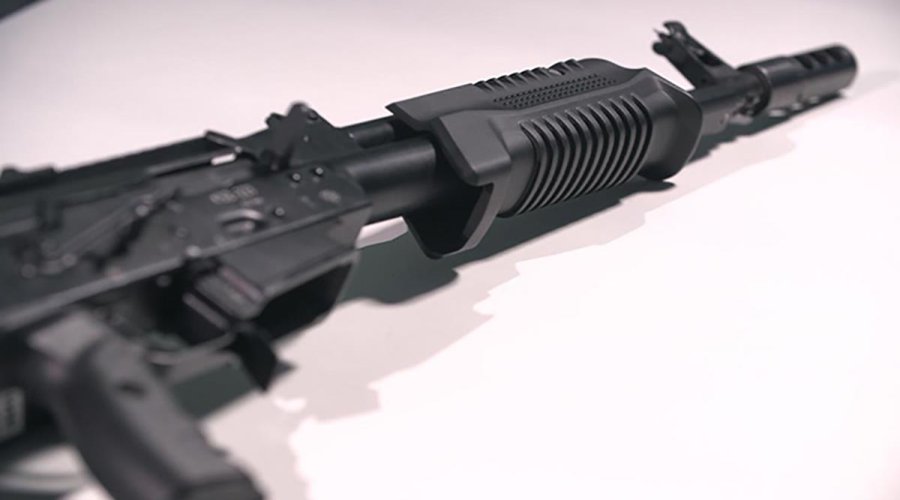 Based on the proven and highly successful Saiga 223 semi-automatic action, and chambered in .223 Remington / 5.56mm NATO, the new KSZ-223 manually operated carbine shares with its autoloading brother many parts and the same 10 and 30 rounds magazine.
It features a 16" barrel, a top cover mounted Picatinny rail, a collapsible / adjustable stock and a new ergonomic safety lever that can be operated with the index finger.
The KSZ-223 pump action carbine weighs 4.2 kgs and is 925-1025 mm long depending on the stock position.
The new Kalashnikov KSZ-223 model was introduced  from the manufacturer as a "limited production" item. Let's see, if a regular production will be possible. Currently the manufacturer leaves this question open.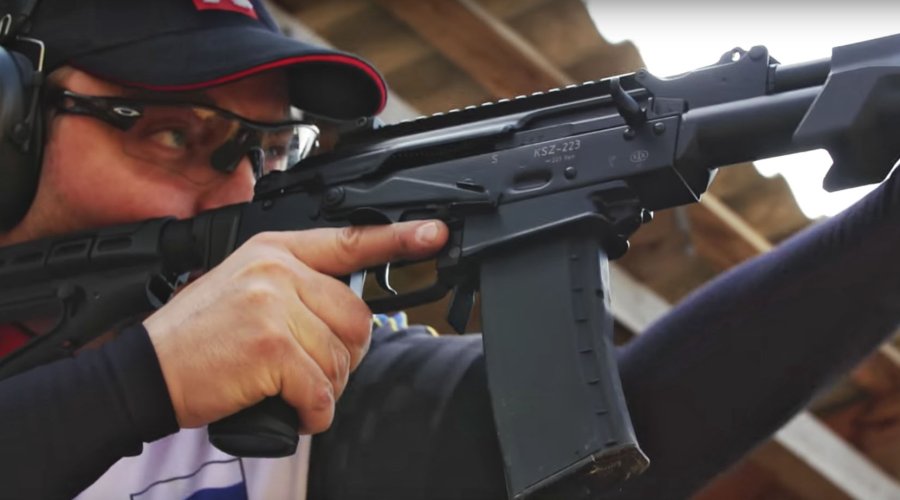 Following the results of the 2017 IPSC First World Rifle Championship, that will take place  from May 25 to June 11, 2017 in "Patriot Park" suburban shooting range in Russia, it will be decided by Kalashnikov if it is viable to make this rifle a regular production item or not. 
The final decision whether they will launch it for the civilian market or not will really be of international interest. Let's hope Kalashnikov will sell this gun in the near future officially. It could really become a "hot seller" especially in some European countries where AK-based semi-auto rifles are legally restricted.
Have a look at the first video of the new Kalashnikov KSZ-223 pump-action carbine:
This video has been hidden because of an external service (YouTube) that could potentially collect personal data.Allow video services for the duration of the visitAllow video servicesStop allowing video services
For more information, please visit the manufacturer's website. The team of all4shooters.com will keep you informed.