One of the most interesting products currentlu offered by the Russian Concern Kalashnikov, this shotgun was developed independently by the Izhevsky Mekhanichesky Zavod - "Baikal" company before it would merge with the Kalashnikov Concern and turn into its hunting-oriented products brand.
The Baikal MP-155K semiautomatic shotgun was conceived to meet the tastes and the needs of the younger, more modern generation of shooters in terms of hunting, sporting, and defensive shotguns; due to its layout, it is also generically fit for a plethora of professional applications, from private security to law enforcement. The Baikal MP-155K is meant to compete with several tactical-style autoloading, magazine-fed shotguns of recent Turkish manufacture, such as the Eksen MKA-1919, the Uzkon BR-99 "Barak", and many more.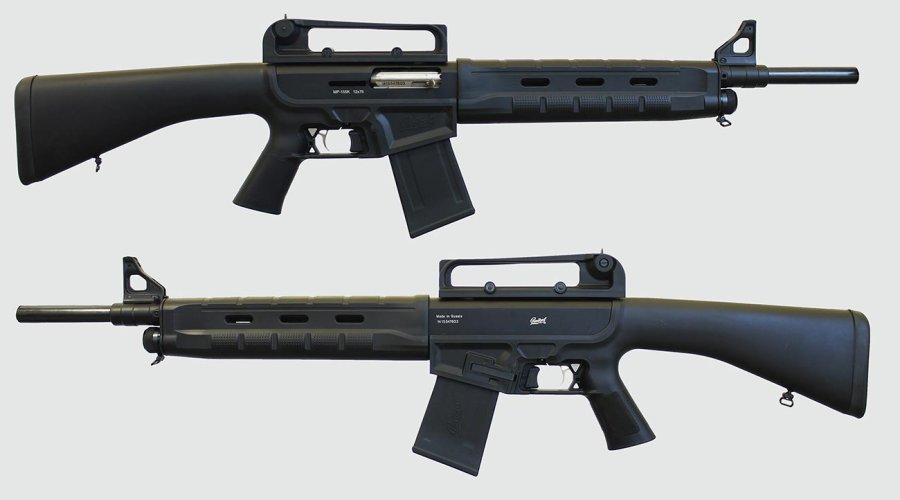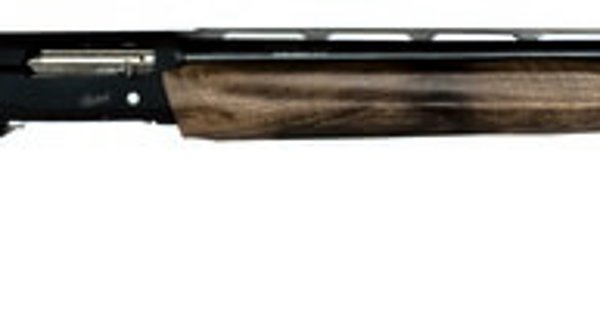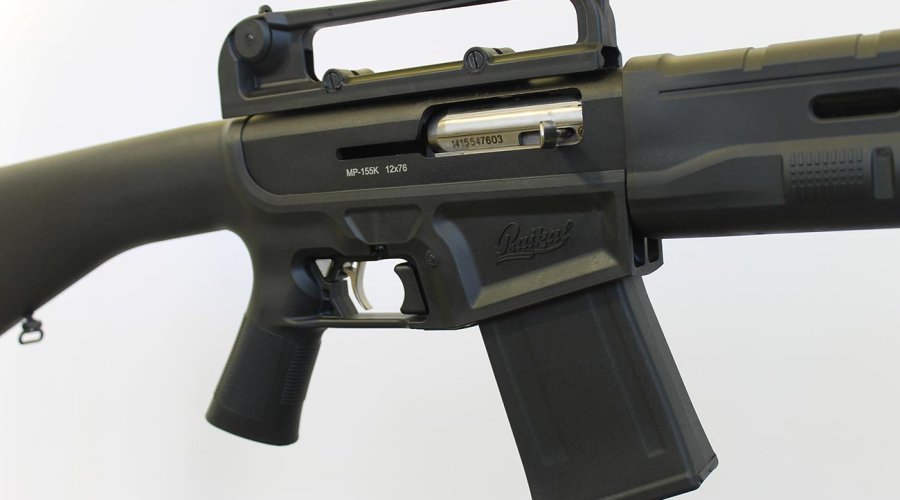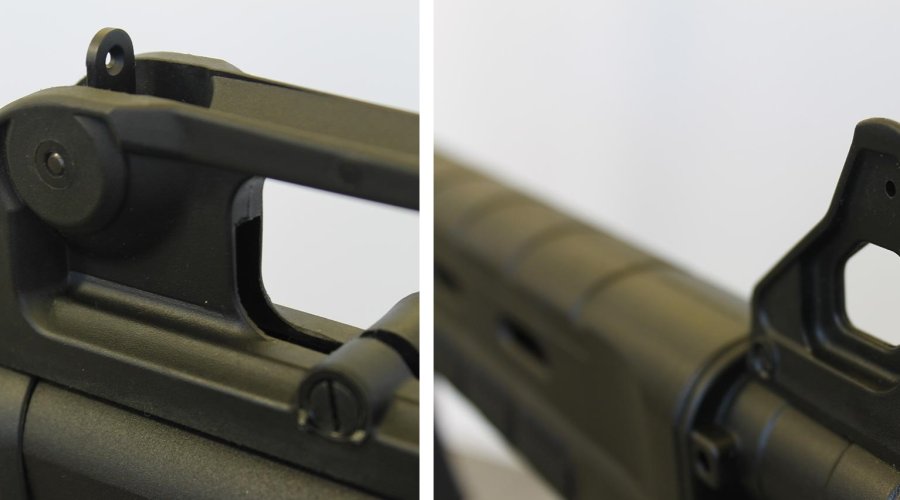 The Baikal MP-155K can be regarded as a "tactical variant" of the working system used by the solid, tried-and-true Baikal MP-153 and MP-155 classic hunting shotguns. As such, it is a gas-operated platform featuring an annular piston that runs around a gas tube located just under the barrel.
The gas system is self-adjusting to provide sufficient reliability with any load (in terms of concept and purpose, it is reminiscent of Benelli's ARGO system, used on the M4 "Super 90" a.k.a. M1014 JSCS shotgun), but upon field-strip it can be set through a valve to optimize its performance for lighter or heavier loads.
The receiver of the Baikal MP-155K semiautomatic shotgun is essentially the same as the baseline MP-155 hunting shotgun; it is manufactured out of hard-anodized, black lightweight aluminum alloy, and is mounted on a reinforced black polymer lower receiver which integrates a pistol grip and a fixed buttstock and also hosts a totally removable trigger group.

The Baikal MP-155K semiautomatic shotgun feeds through a proprietary, single-stack detachable magazine, holding up to five 12-gauge shotshells, either of the standard type (70mm/2.¾") or of the Magnum type (76mm/3"). A flat release lever is located within the trigger guard, at easy index finger reach, for quicker reloading.

The ventilated handguard of the Baikal MP-155K semiautomatic shotgun is also manufactured out of polymer, and protects the stainless steel barrel for most of its lenght; the barrel itself is test-proofed for high-pressure loads and steel shots, and sports a removable/replaceable choke system. C, IC, M, IM, F and XF chokes are compatible.
The adjustable front and rear sight of the Baikal MP-155K semiautomatic shotgun are heavily patterned after those found on AR-15 derivative rifles and carbines − basically just like the rest of the overall cosmetic setup of this shotgun.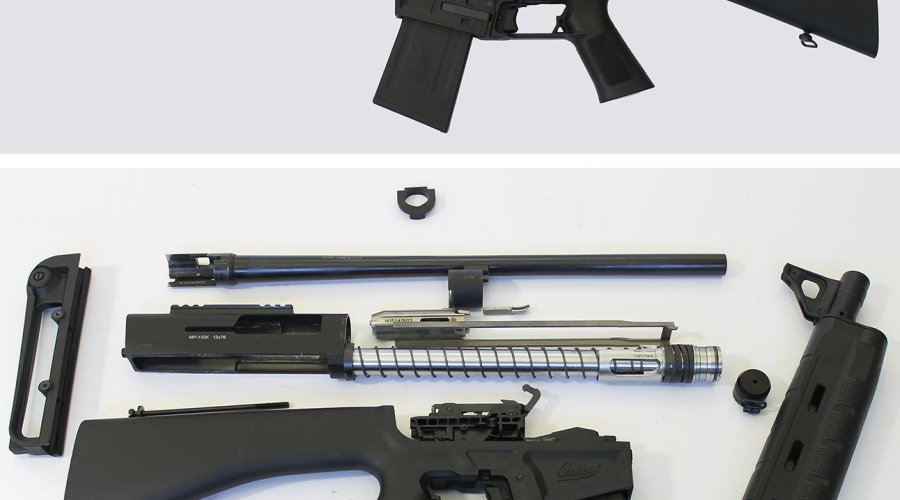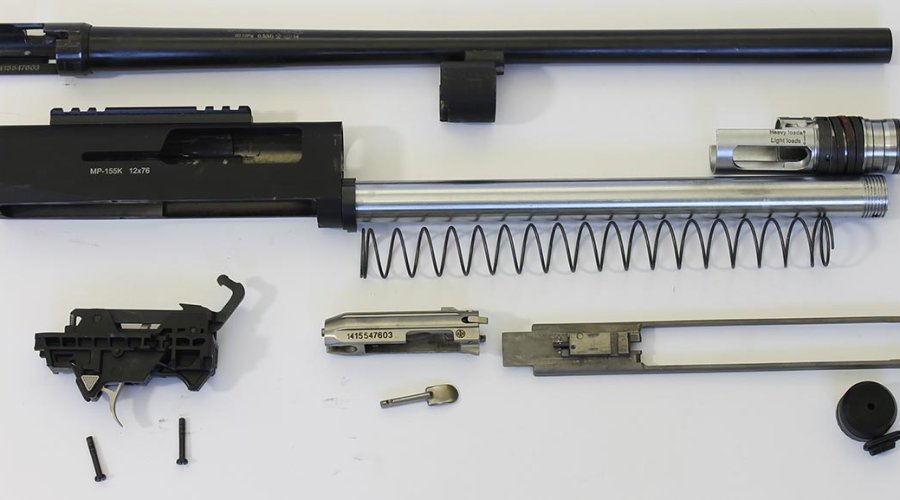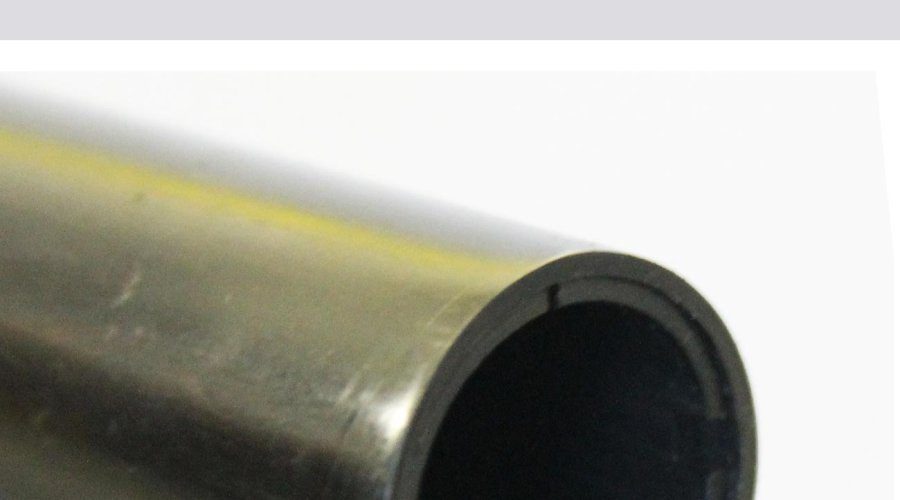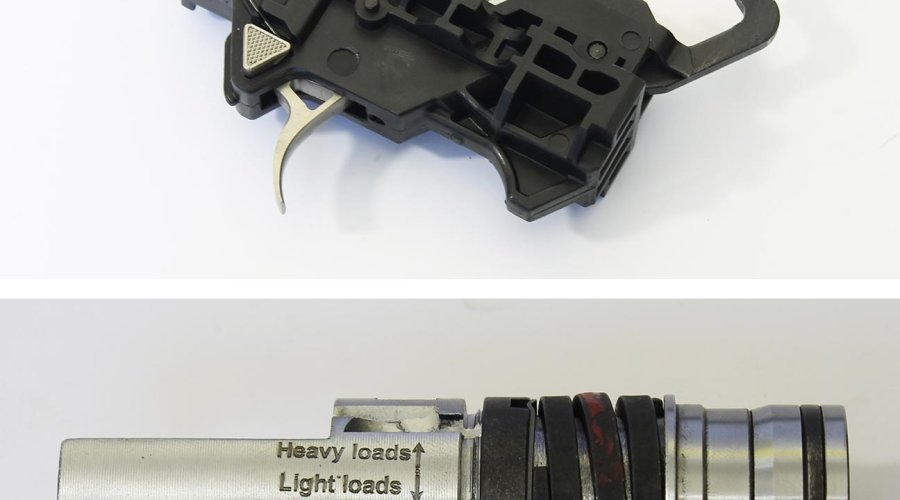 The rear sight of the MP-155K is integrated in the removable carrying handle, which itself is mounted on a MIL-STD-1913 "Picatinny" rail, allowing its replacement with any kind of optical or electro-optical aiming system currently available on the market.
The Baikal MP-155K semiautomatic shotgun is 114cm/44.88" long, and sports a 51cm/20" barrel. A longer version also exists, being around 129cm/50.78" long overall and sporting a 66cm/26" barrel; the overall weight ranges between 3,5 and 3,6 kilograms (7.7/7.9 pounds) when empty.
For the near future, the Concern Kalashnikov seems to be planning the launch of a 20-gauge variant of the Baikal MP-155K shotgun, but no further information is available so far.
The Baikal MP-155K semiautomatic shotgun is currently available for commercial sales in Russia at the extremely competitive manufacturer's suggested retail price of 21.176 Rubles, that meaning just a little more than 300€ or $320 at the current change − although the actual street price can be as high as 23.000 Rubles, that being just around 330€ or $350. Unfortunately, due to the current international sanctions against Russia, the Baikal MP-155K semiautomatic shotgun is not available for export.