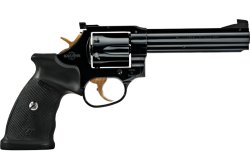 The legendary French Manurhin revolvers are coming back to America. In 2019 Beretta Holding announced the acquisition of a majority stake in Chapuis Armes, the French manufacturer of  Manurhin revolvers. Now Beretta USA is including the latter into its commercial product line-up. The official launch of the new line will take place this week at the 2021 USPSA LOCAP Nationals in Talladega, AL. Two models in particular will be introduced: the Manurhin MR73 Sport with a 5.25" barrel and the Manurhin MR73 Gendarmerie with 4" barrel. Both have a 6-round cylinder and are chambered in ..38 Spl/.357 Mag. 
Manurhin MR73, match-grade accuracy and high adjustability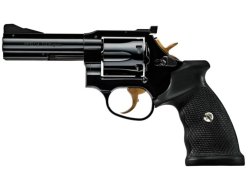 "The Manurhin MR73 series of revolvers was developed specifically for the requirements of the French Gendarmerie and special service units of the French Police and Military. With a venerable history and tradition of fine gun-making behind them, the Manurhin series of revolvers are truly world-class", Beretta says in a press release. "The cold hammer-forged barrel allows for super long life, enhanced durability, and world-class accuracy. Cold hammer-forging processes provide the highest level of repeatability and consistency possible in the industry and are the standard for Manurhin revolvers." MR73 revolvers are known to offer march-grade accuracy out-of-the box.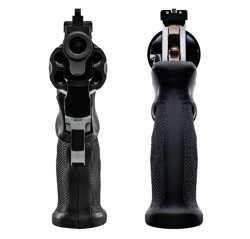 The highly ergonomic target grip created by the legendary Jacques Trausc are part of the package too: "These grips are known for extreme recoil mitigation (especially with .357 Magnum loads) and high levels of shooter control and allow for increased accuracy, faster follow-up shots, and limit recoil transfer to the shooter's hands."
Among the other features, all Manurhin MR73 series revolvers have a triple adjustable trigger with an overtravel screw built into the trigger and a hammer force adjustment screw and a hammer spring weight-adjustment screw built into the frame. "This high level of adjustability allows for the shooter to dial in the trigger to the precise specifications needed for maximum control over the shot." Moreover, the revolvers are equipped with LPA target adjustable rear sights.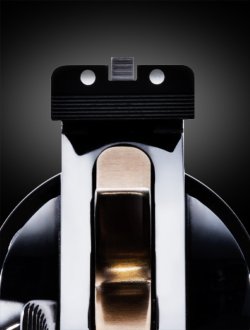 "Beretta is proud to have the opportunity to bring the best revolver in the world to the US market in cooperation with our sister company, Chapuis Armes – the parent company of Manurhin. These products are in keeping with our philosophy of producing the best offerings on the market, and we are excited to enter into the revolver market with such a storied brand and the renowned MR73 series specifically," Erik Stern, Tactical and Pro-Shop Product Manager, adds.
Only downside, the price: the Manurhin MR73 Sport  and Gendarmerie will change hands at $3300. But as firearm enthusiasts know, quality and style seldom come cheap.