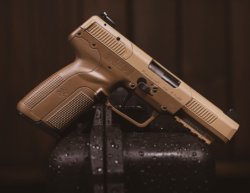 No firearms manufacturer can escape the need to offer its flagship products in a flat dark earth (FDE) version nowadays. FN America confirms this trend, expanding its pistol offerings with the new all-FDE FN Five-seveN and FN 503 Micro Compact models."Today's gun buyer is looking for variety and options, not just with accessories but with color variants that stand out in unique and noticeable ways," explains Chris Cole, Vice President of Sales and Marketing for FN America, LLC. "FN's all-FDE models certainly stand out and we feel that these new releases in our signature color give consumers greater options to further customize, and personalize, their gun and gear setups."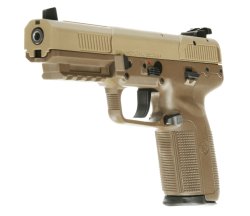 The polymer-framed FN Five-seveN pistol was introduced in 1998. The cartridge it is chambered in, FN's proprietary 5.7x28mm, is experiencing a new boom, and several manufactures have been releasing on the market guns in that caliber lately – the Ruger-57, KeltTec P50 and the Diamondback Firearms DBX, just to name a few. Moreover, the 5.7x28 mm from Fabrique Nationale (FN) was recently classified as a NATO standard cartridge.
The new Five-seveN in FDE features an all flat dark earth frame and slide. Its 4.8"/122 mm barrel is chrome-lined and cold hammer-forged. The new all-FDE model is available with 10-rd or 20-rd magazines and replaces the existing two-toned FDE and Black version. Existing California-compliant Five-Seven models remain unchanged. MRSP in the US is the same as the all-black model, that is $1199.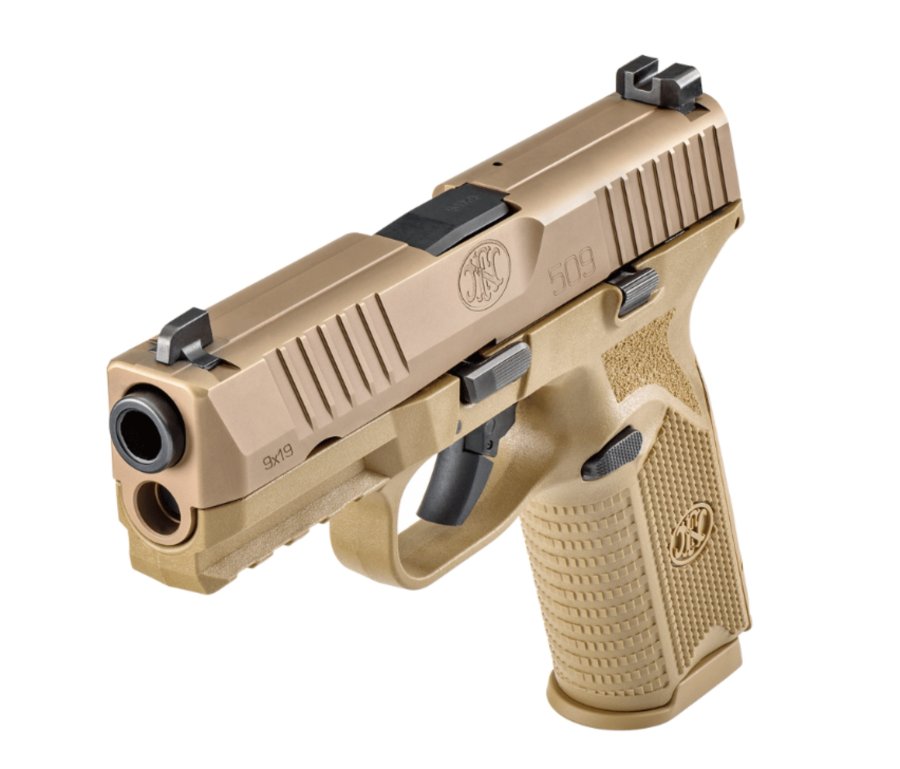 The micro-compact 9mm FN 503 pistol made its appearance in 2020. A striker-fired, polymer-framed gun with a 3.1"/79 mm barrel, it boasts an all-metal trigger breaking cleanly at approximately 5.5-lb and full-height grip stippling, while the polished chamber and feed ramp ensure reliable feeding. The 3-dot sights are snag free and ideal for concealed carry. The magazine with pinky extension holds 6 cartridges (8 rounds with the extended and grip sleeve). In this case too, the price of the new FDE version is the same as the black on, at $549.