The United Arab Emirates maintain one of the world's most professional ensemble of Police and military operators, and definitely some of the most effective in the entire Arab peninsula. This selected élite requires training, though, and best training can only be ensured through the implementation of high technologies and professional services in all dedicated structures, shooting ranges included.
In addition, the UAE and other Countries in the area are witnessing an increasing popularity in shooting sports, with several shooting clubs currently active in the Emirates alone and others about to be open; with the UAE rapidly turning into a regional hub for the shooting industry, action was required to provide these professional services and products that these activities rely upon to serve an exponentially-growing user base.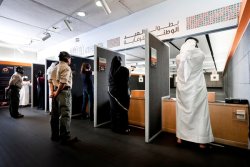 This is what pushed Tawazun Holding − a strategic investment firm focused on the long-term development of Abu Dhabi's industrial, manufacturing and technological capabilities through knowledge transfer, with a specific focus on the defense sector − to establish, in the year 2009, a specialized subsidiary called Remaya.
Headquartered in Abu Dhabi, Remaya quickly gained broad acknowledgement of its leading role in the shooting community of the United Arab Emirates and in the entire Arab peninsula, thanks to its dynamicity and extensive technical know-how and technological capabilities.

Recently, the company undertook giant steps by developing, managing and operating new shooting clubs, and is looking forward to expand its activities beyond the UAE. As Remaya witness a robuts growth across different areas of business, its leadership remains committed to strong core values of integrity, safety, excellence, and partnerships.
Remaya is a first-class provider of services and technologies for shooting ranges and gun clubs, providing high technologies, turn-key solutions and expertises for development and management of shooting clubs. The design, development and management of shooting ranges figures foremost among Remaya's continuum of solutions, whose biggest success definitely is the engineering of the Caracal Shooting Club at the Abu Dhabi Officers' Club, the first of its kind in Abu Dhabi.
Remaya also provided the much required expertise and technologies to set up operations at the Al Ain Shooting Club, a professional and technologically advanced facility which meets the international standards of quality and innovation that plays a major role in reviving the art of shooting and marksmanship in the Arab peninsula, and sets a new standard of excellence, immersing the visitor in an unforgettable experience.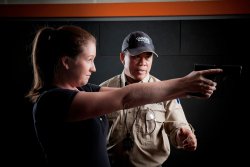 Furthermore, Remaya is currently working to stage and equip the soon-to-be-opened Western Region Shooting Club, a state-of-the-art range with the highest standards of quality and innovation. The club will equipped with the latest technologies and capable of regularly hosting shooting competitions. Upon completion, the Western Region Shooting Club will feature: a 30 meters shooting range with target stops on 5, 10, 15, 20, 25 and 30 meters for pistols and rifles; a compact hunting house; an indoors archery range and an outdoors 3D animals archery hunting parcours with five different themes; indoors and outdoors Paintball grounds; a gym, a swimming pool, and a restaurant.
Remaya's activities also include consulting and organization of professional shooting events such as the yearly Abu Dhabi Shooting Competition and National Day Shooting Championship, drawing from collective expertise within the domain of recreational shooting to literally help the company clients hit the mark.
Remaya also offers a plethora of training services for sports shooters, average citizens who own guns for personal, home and property defense, private security operators, Police officers and members of the Armed Forces. Confidence, accuracy and precision and most important safety awarness represent the bedrock of Remaya's approach towards training. By combining an uncompromising system of international acceptance and accreditation of practical tactics and techniques, Remaya equips range officers and clients with the tools they need for tactical and target shooting including international recognized and accepted certification.
Remaya knows that every user faces a unique set of challenges. That's why the company expanded its service trajectory to include a range of seamless capabilities and expertise, in order to support clients in capturing new sources of growth, opportunities, and efficiency while addressing their concerns regardless of scope. Remaya is currently looking for opportunities to expand beyond the borders of the United Arab Emirates, so all perspective, interested customers are warmly encouraged to contact the company for further informations about Remaya's activities and capabilities; feel free to submit your inquiries and express your necessities: Remaya can much probably do something to suit your needs in the fields of staging and equipment of shooting ranges and gun clubs, organization of shooting sports events, or training for range officers, sports shooters and professionals alike.