With an astonishing distance of 2.2 miles (some 3,540 meters), a Canadian sniper set a new record for the longest confirmed kill in military history. With an almost unbelievable feat, a member of the Joint Task Force 2 killed an Islamic State insurgent in Iraq using a McMillan TAC-50 rifle.
The soldier's name has not been released, of course, but the shot has been not only caught on camera, but also officially confirmed: "The Canadian Special Operations Command can confirm that a member of the Joint Task Force 2 successfully hit a target from 3,540 meters. For operational security reasons and to preserve the safety of our personnel and our Coalition partners, we will not discuss precise details on when and how this incident took place," the unit said in a written statement.
The Canadian sniper fired from high-ground during an operation that took place a few weeks ago in Iraq, and his shot actually disrupted a Daesh attack on Iraqi security forces, according to military sources. 
The bullet took under 10 seconds to hit the target.

History of the longest recorded sniper kills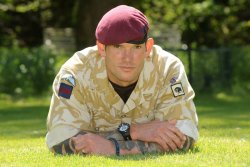 In the last few years the contest for the longest kill has been very much a British-Canadian affair: the previous world record was held by British sniper Craig Harrison, who shot two Taliban gunners with a 338 Lapua Magnum rifle from 2,475 meters away in 2009; before than that, in 2002, Canadian Corporal Rob Furlong had set the world record at 2,430 meters when he gunned down an Afghan insurgent carrying an RPK machine gun during Operation Anaconda.
And still in 2002, Canadian Master Cpl. Arron Perry briefly held the world's best sniper record after he fatally shot an insurgent at 2,310 meters during the same operation. Both soldiers were members of the 3rd Battalion Princess Patricia's Canadian Light Infantry. In this dangerous skill competition, the US just follow: US Army Sergeant Bryan Kremer has the longest confirmed sniper kill shot, killing an Iraqi insurgent with his Barrett M82A1 rifle at 2,300 meters in 2004.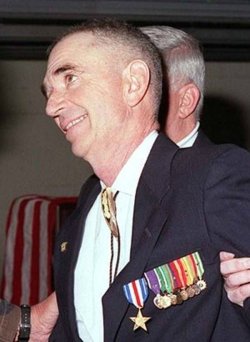 The weapon used by the Canadian sniper, the McMillan Tac-50, is a long-range anti-materiel and anti-personnel sniper rifle firstly developed in the late 1980s and chambered for the powerful .50 BMG (12.7 x 99 mm) cartridge.

Three of the top five longest recorded sniper kills were made with this rifle, all by Canadian soldiers. And the cartridge itself is the same used in 1967 by Carlos Hathcock, the legendary United States Marine Corps sniper with a service record of 93 confirmed kills, to kill a Vietcong guerrilla at a range of 2,500 yd (2,286 m). Hathcock used an M2 .50 Cal. Browning machine gun mounted with a telescopic sight.