The M1 Garand rifle Serial Number One Million that was presented to inventor John C. Garand upon his retirement, an ultra-rare Singer-made M1911A1 pistol marked "Prototype No. 3" and a 1950s-Vietnam Era M41 Walker Bulldog light tank are just some of the highlights of the 2018 September Premiere Firearms Auction at Rock Island Auction Company scheduled for September 7–9.
The sale hosts 18 named collections, with over 3,000 items, including some 400 Winchesters, more than 750 Colts, more than 500 U.S. military arms and 400 military arms, almost 1,000 sporting arms, and nearly 70 Class III items.
For collectors and enthusiasts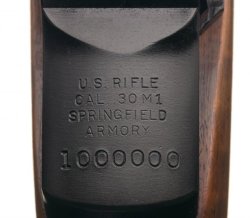 Colt enthusiasts will find an engraved Colt-Burgess saddle ring carbine, a rare D Company Walker revolver, a Paterson Model 1839 shotgun and the factory engraved and inscribed Colt New Service Target double action that belonged to legendary handgunner and shooter Ed McGivern. For Winchesters collectors, the Mac McCroskie Collection includes the finest known Winchester Deluxe Model 1873. 
Another very interesting, historical item is the gun Hermann Goering had when he surrendered, a factory engraved, and gold plated Walther PPK pistol. Among the other gems, a primer-actuated M1 Garand prototype, together with rare military rifles, antique guns, armored vehicles (including tanks) and uniforms.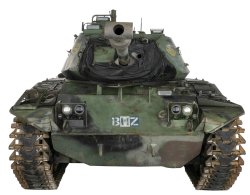 As for the estimated prices, the M1 Garand Serial Number One Million presented to the Inventor John C. Garand with presentation inscribed display case, plated and gilt en-bloc clip and cartridges is 225,000.00 – 375,000.00 USD. Curiously enough, the M41 light tank (coming out of the Guatemalan military) is less expensive, being estimated at 200,000.00 - 300,000.00 USD. Just 80,000 – 120,000 for Goering's PPK. The rare "Prototype No. 3" Singer Manufacturing Company U.S. Model 1911A1 Semi-Automatic Pistol estimated price is 55,000.00 – 85,000.00 USD, but another, even more pricey Singer 1911 will be auctioned: a World War II, battle used one from Col. Birtwistle Archive, with an estimated price of 150,000.00 – 250,000.00 USD.