Due to the Corona pandemic, the last IWA had taken place in 2019. The reference values are important – even if we probably have to adjust to a "new normal" today. While there were 1,622 exhibitors at last IWA, there are now 856 – so we are talking about a 59 % level. Nevertheless, IWA is the leading international trade fair for hunting, shooting sports, outdoor activities and security in Europe. IWA 2022 took place from March 3-6, 2022 and was able to report 19,500 trade visitors (of which almost 60 % were international from 111 countries). 
Compared to 2019, that's on a 43 % level. Just for info: the official number of visitors at IWA 2019 was 45,500. So much for the bare facts – and perhaps that's even more than could realistically be expected. Conclusion 1: mission accomplished. The hygiene strategy has apparently worked, with exhibitors and visitors observing the relevant regulations the organizer announced. 
What is much more important: who was at IWA 2022 – and what was the mood like?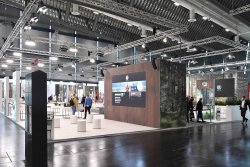 Franco Palamaro, © F.PALAMARO
The return of IWA OutdoorClassics after the last edition in 2019 achieved all it promised to do. What impressed most about the trade fair, which was smaller than its predecessor given the circumstances, was the large proportion of trade visitors from outside Germany, with the international contingent accounting for almost 60 % of the total. Exhibitors were also happy with the visitor structure in terms of their purchasing and procurement skills. 86% of the trade visitors are involved in the procurement process in their business. About 70 % of the trade visitors held a senior position, which is indicative of high visitor quality. The exhibitors also had praise for this aspect. 

Clear signal in 2022: personal contact at IWA is more important than ever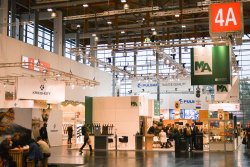 Franco Palamaro, © F.PALAMARO
The pleasure of being able to meet with customers and business partners in person was in the air throughout the exhibition halls. The participants at IWA OutdoorClassics 2022 enjoyed the activity around the exhibition stands and the personal contact with new and existing business partners. The IWA is and remains a trade show for professionals. It is clear that it is about presenting new products and ordering them. Yes, IWA is and remains an order fair for national/international retailers – and there is a clear commitment to this by the industry and the organizers. 
This clearly showed how great the demand and interest in an live-event had been. It also became clear that business is mainly done between people and that personal exchange is essential for this and will continue to be so. Exhibiting companies and trade show visitors drew a positive overall conclusion from the IWA OutdoorClassics 2022. 
But it is a pity and counterproductive when important market participants are missing. Especially from the core of the industry. Of course, one has to understand the concerns of some companies due to the still present Corona situation. Many decisions were already made weeks or months ago. The fact that the geopolitical situation in Ukraine has led to a further decline in the number of exhibitors is understandable but a logical consequece. It is a pity, above all, when large parts of the optics industry are missing, the entire Blaser Group is not there, and major international companies such as Beretta or Winchester/Browning do not exhibit at IWA. This dampens the motivation to visit a "leading trade show." This is where the decision makers will have to start for the future of the IWA.
What's next – and what are the goals for IWA 2023?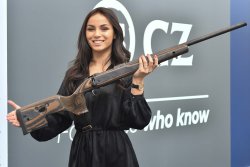 Franco Palamaro, © F.PALAMARO
The most important thing is already certain: The next IWA OutdoorClassics will be held in its usual sequence from Thursday to Sunday, from March 2 to 5, 2023, in the Exhibition Center Nuremberg. But of course it is clear to everyone involved that an IWA 2023 needs new impulses. It is not always just about becoming even bigger. It's about fulfilling the goals of a highly specialized industry. When we talk about goals, it is always important to have "the visitor" in focus. Fascinate, inform, do business – that's what a trade show is all about. Perhaps the focus has been lost a little here? Breaking with cherished habits can also help to refocus, to make the core of the industry more visible again. Even if the firearms industry is a conservative one, all those responsible decision makers must not shy away from rethinking. 
Shopping worlds organized by themes, customer journey and a more efficient structure of the exhibition areas for the visitor, that's what many responsible people on both sides would like to see. At least that was our impression after 4 days of IWA 2022. It is not desirable that exhibition stands become bigger and bigger and therefore more expensive. Modular systems, affordable appearances and themed presentations – that would convince many exhibitors and visitors.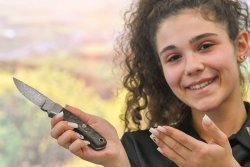 Franco Palamaro, © F.PALAMARO
That's what it's all about now: concentrating on the essentials means above all bringing those companies back to IWA that were absent in 2022 for whatever reason, and to motivate them to participate again in 2023. But this is not only the responsibility of the IWA organizers. Many exhibitors had asked their dealers in advance, if they will attend IWA. Each for himself – and the retailers were more or less annoyed or bored. What would the trade like to see? Had it been forgotten? Where targeted invitations were issued, where attractive trade show offers were made, and where customers knew what innovations were coming, that's where the industry did very good business at IWA also in 2022.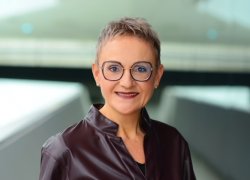 The industry is booming! But that doesn't relieve anyone of the obligation to do their homework for the future. Trade show concepts, communication, digitization – these are the tasks that await the entire industry as of this morning. The fans, who are waiting with great enthusiasm for the new products, really deserve this. We hope that all4shooters.com was able to make a small contribution to conveying the fascination of IWA 2022 and the products presented there.
Petra Wolf, Member of the Management Board of NürnbergMesse, also has concluding words: "With IWA OutdoorClassics we succeeded in sending an important signal to the industry. Of course, we owe particular thanks to the exhibitors and visitors who demonstrated their confidence in us this year. We are inspired by the commitment the sector has shown, and we are already looking forward to IWA OutdoorClassics 2023."