Article also available in other languages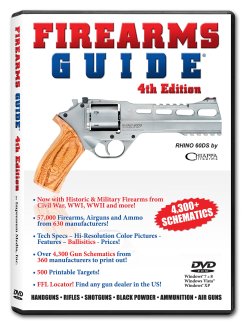 Here at ALL4SHOOTERS.COM, we lost count of the number of times we had to turn down the requests of followers and readers asking us to publish a "complete list of all firearms existing on the market, complete with price".
Reason is simple: such a complete list doesn't exist at all. Although some publications do try to provide accurate listings for sporting guns, the number of players in this field is to large, and the type and pricing of guns available is so wide and ever-changing, that a simple magazine could not have the way, nor the space, to publish an exhaustive list.
Indeed, some publishing houses do focus themselves into providing reference guides concerning military-grade and civilian-grade firearms. These guides come in form of huge books, which may result unpractical for the "Average Joe" despite being somewhat of Bibles for discerning collectors and firearms historians and experts.
These guides take months, or years, to make − and once again, the global firearms market is so wide that many of these publishing houses prefer to focus on brand or type-specific guides, concerning all firearms and products manufactured by one single gunmaker, or all guns built around the same project or platform, and so on.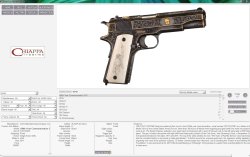 So, a total, ultimate guide of all the guns available on the market doesn't actually exist... but there is indeed something that gets as close as possible to such a level of in-depth research; something that is almost universally acknowledged as the most accurate, extensive and complete reference guide for guns, muzzleloaders, airguns, ammunition, and gun schematics.
We are specifically talking about the Firearms Guide, published by Impressum Media Inc., out of Los Angeles (California, USA).
Published on a computer searchable double-layered DVD for PC and Mac, the 4th Edition of the Firearms Guide uses 9GB DVD capacity to the maximum. On just one DVD it presents over 57,000 guns, air guns and ammo from 630 manufacturers worldwide, with current MSRP. It also contains a huge gun schematics library of over 4,300 printable hi-resolution gun schematics (exploded views or parts break down diagrams) with parts lists from 360 manufacturers. All schematics are zoom able on your screen and printable, which is a great value for any gunsmith or gun enthusiast.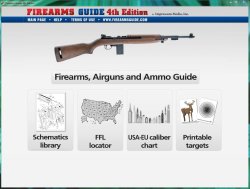 The Firearms Guide can be accessed and searched directly from the DVD: no need to install anything on the user's computer, not even need for an Internet connection.
The advantages advantages of this digital gun guide over standard print publications are overwhelming: great search ability with up to 14 search criteria, instant search results, great visual presentation of guns with up to 12 hi-res pictures per gun, a long list of features, extensiveness of models from early black powder guns to the most modern tactical guns, schematics library, interlinking of guns and ammo sections, and much more.
On the 4th Edition, the Firearms Guide team has made a special effort to presents hundreds of the most important historic civilian and military guns used in every conflict or war from the 18th to the 21st Century. Now it presents guns from all sides of the European pre-WWI wars, American Civil War, WWI, WWII, Vietnam war and others, turning the 4th Edition of the Firearms Guide into an extensive guide for historic firearms.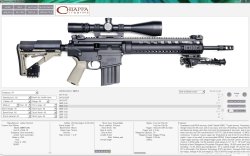 The Firearms Guide doesn't just stop at firearms: it provides an ammunition database of over 5,800 rounds in different calibers as well.

Finding out the stopping power or effective reach of any pistol, revolver, rifle or shotgun in Firearms Guide is a simple task. Each model of firearm is connected with all the ammunition in that specific caliber. While checking one gun out, with just one click the user will see bullet styles, bullet weights, features, velocities, energies and trajectories of all ammo in that caliber.
Last, but not least, the 4th Edition of the Firearms Guide features an FFL locator: a database of over 62,000 active gun dealers in the USA, complete with phone numbers and addresses.
The 4th Edition of the Firearms Guide can be purchased directly through the publishing house's own website, for a price of 39.95US$. Shipping within the U.S. is free of charge; the 4th Edition of the Firearms Guide does ships internationally, though: shipping prices for non-US buyers will be calculated upon checkout.