Fiocchi is a company with a strong presence in the American market – since 1984 the Italian company can rely on a plant in the US where shot and bullet cartridges are manufactured.

At SHOT Show 2020 Fiocchi introduces the "Blue Guardian" line of specialized cartridges intended for law enforcement training, which are available in three different types.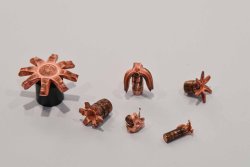 Franco Palamaro, © F.PALAMARO
Let's start with the Blue Guardian FR cartridge, designed for high-volume training, in particular CQB training in closed environments such as "kill houses". Its sintered bullet is frangible and designed to disintegrate on hard targets, such as the steel of metal plates, without producing very dangerous ricochets. 
The use of lead-free primers enhances the safety of these "clean" cartridges, that are available in .380 Auto, 9mm Luger, .40 S&W, .45 ACP, .223 Rem calibers. .223 Rem. and .300 Blackout calibers feature 45-gr and 55-gr bullets respectively.
The Blue Guardian HP cartridge is intended for duty use and personal defense. It's available in .380 Auto, 9mm Luger, .40 S&W, and .45 ACP pistol calibers. It uses frangible bullets similar to the FR ones but featuring a hollow point that facilitates fragmentation through soft tissues while maintaining the capacity to completely disintegrate with impact on hard surfaces. This ammunition is particularly effective for use in urban environments where overpenetration and ricochets are a constant concern for professional users. They are also very interesting for home defense, where the use of expansive cartridges is allowed by law.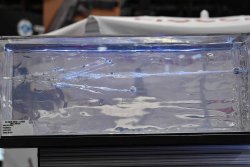 Franco Palamaro, © F.PALAMARO
Finally, the Blue Guardian SC (Solid Copper) line for pistols, rifles and shotguns blends a solid copper ball with a deep hollow point profile that ensures exceptional stopping power. Also in this line of cartridges, Fiocchi lead-free primers guarantee there is no harmful lead vaporization.
Blue Guardian SC ammunition is available in .380, 9mm Luger, .40 S&W and .45 ACP pistol calibers; .223 Rem, .300 BLK supersonic, .300 BLK subsonic rifle calibers, and 12 gauge.