Whether genuine wild pheasant born in correctly-managed natural habitats or pheasant released into the wild, the authentic thrill of pheasant hunting is only enhanced by your eager and agitated dogs enthralled in the chase.  This game is capable of surprising and getting the better of its predators thanks to its cautious nature and ability to adapt for which it is renowned. To underestimate these qualities is to lose the contest before it has begun.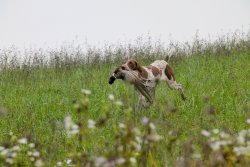 Pheasant hunting requires strong, persistent dogs who are fearless in the chase, even when confronted with rough terrain, and with a special bond with the hunter, who in turn must know the terrain inside out to be able to predict the game's every move. 
Only then will the hunter be in a position to take a shot, which may be aided by good visibility in open countryside but which can be more troublesome in the hills or in ever-changing environments where the pheasant can easily hide in vegetation and take off in a flash, leaving the hunter with nothing more than the sound of its beating wings and a glimpse of its colourful plumage.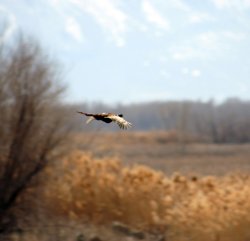 With its new Fiocchi Excellence line, Fiocchi offers a limited edition of cartridges specifically designed for the most popular types of game for hunting. 
This of course includes pheasant, for which Fiocchi has produced its Pheasant cartridge. 
This 12-gauge cartridge features a standard, balanced 36-gram lead load available in No. 7, 6 and 5 shot. 
The cartridge with No. 7 lead shot is perfect for your first barrel for close range pheasant startled into flight by the approaching dogs, or for your second or even third barrels for taking longer range shots at wily pheasant that prefer to make good their escape rather than hide. The demands of hunters and the situations they are faced with when hunting this particular game are multifaceted. The first pheasant of the season are usually easier to hunt than winter pheasant, which have a thicker plumage and have become more cautious in their behaviour. 

Given the wildly contrasting temperatures, atmospheric conditions and terrains hunters will face, consistent ballistic performance is absolutely vital throughout the entire pheasant season.
The Type 5 plastic case is Bordeaux red and star crimped, with a 27-mm base. The design depicting a pheasant leaves no doubt as to the cartridge's intended use. 
The plastic wad with cup ensures a consistent compact spread for even more challenging shots. The nickel-plated shot common to all Fiocchi Excellence cartridges increases the hardness and helps maintain the spherical form of the shot, guaranteeing higher penetration power.
The company from Lecco in Italy seems to have taken care of every last detail to offer hunters optimal performance at the start of the new pheasant season. All that is left is to wish you all a great hunt as you try out the Excellence Pheasant cartridge in the field.