Krieghoff K-80 for hunting and as a long-lasting model for sport shooters
You can say what you want about the Krieghoff K-80, but it simply is an evergreen. We've been following Krieghoff for a few years now, and it's always amazing how the principles of "value stability", "robustness" and "pragmatism" hold their own in the market.

There is always quite a bit of myth involved with the Krieghoff. And let's be honest, with so much cult and gunsmithing art, haven't we all toyed with the idea of buying a Krieghoff K-80? So I was all the more surprised when I heard that one of Krieghoff's pro instructors was really dragging his baby, his "treasure" – a K-80 Parcours – through the proverbial "mud": Jan Beckmann of K&K Premiumjagd also goes hunting with his K-80, whether it's raining or snowing.

I asked Jan Beckmann: "Isn't that a bit too much? Aren't you afraid your baby will get scratched?" "No, my Krieghoff K-80 has never let me down". And that is more important to the hunter from North Rhine-Westphalia than some fancy stuff that might have been important visually when buying a shotgun, if Jan were interested in fancy stuff. In practice, a shotgun must deliver performance. In hunting, a shotgun has to work, and that fits in quite well with the Krieghoff principle, because a K-80 is of course just as good for hunting small game.
What kind of people use a Krieghoff K-80 shotgun?
Before we get to the hunting use, let's take a look behind the scenes and see who shoots a Krieghoff K-80 and why Jan Beckmann, who is responsible for organizing events and trips at K&K Premiumjagd, shoots his K-80 on the hunt and in sporting competition.

Question from all4hunters.com: who decides to buy a K-80? Are they all millionaires who have the spare change for a shotgun?
Jan Beckmann: That is by no means the case, because many sport shooters and hunters in my direct circle of acquaintances are completely normal people who have a job and still own a Krieghoff. They are all united by their passion for the K-80. Of course, there will also be one or two sport shooters who are a little better off, but that's not what Krieghoff is about. Krieghoff can be found on many paths and supports, among other things, young talents who may one day become a gold candidate for the Olympics. Krieghoff is community, respect and passion. Whoever decides in favor of a Krieghoff gets, in addition to the "K-80 cult factor", one thing above all: quality workmanship that enjoys worldwide fame".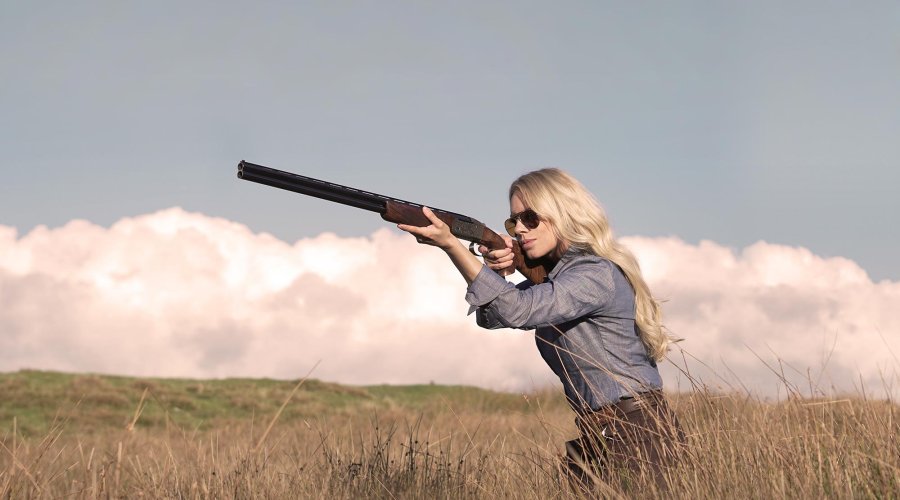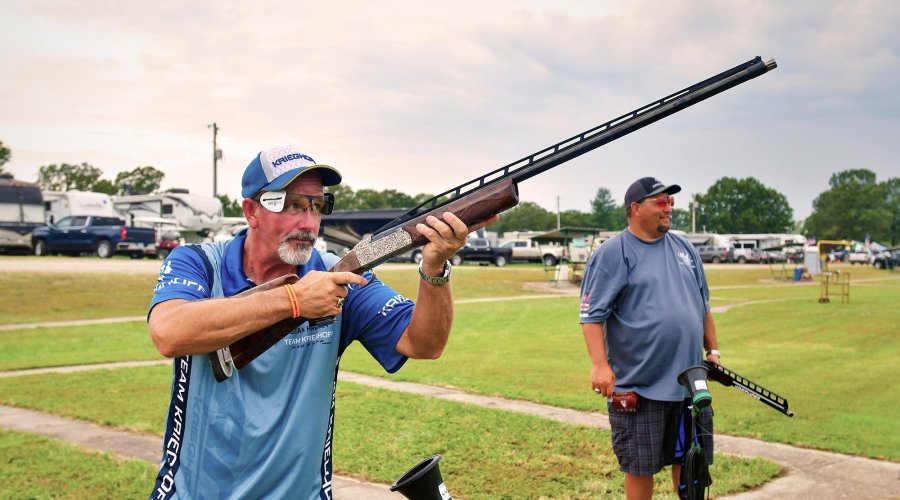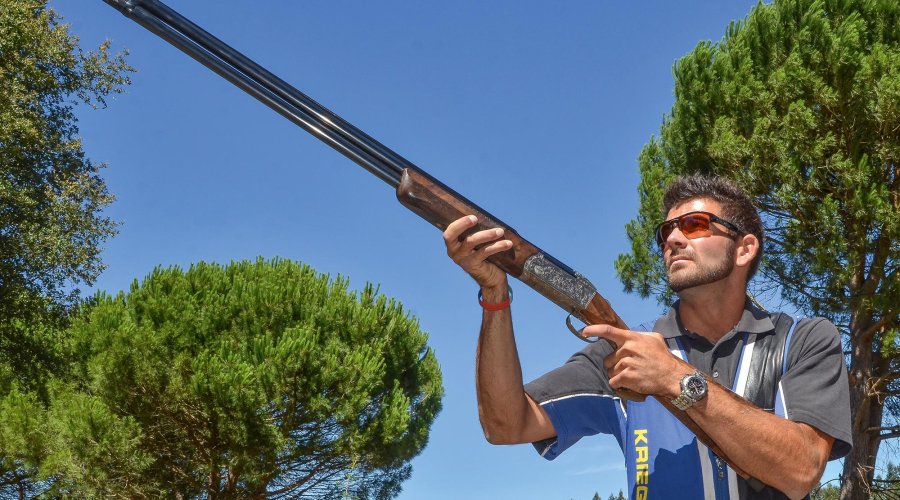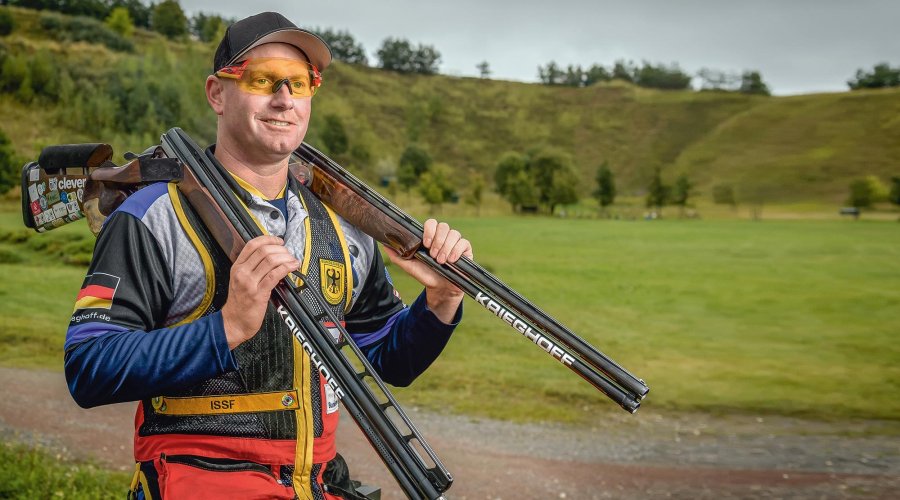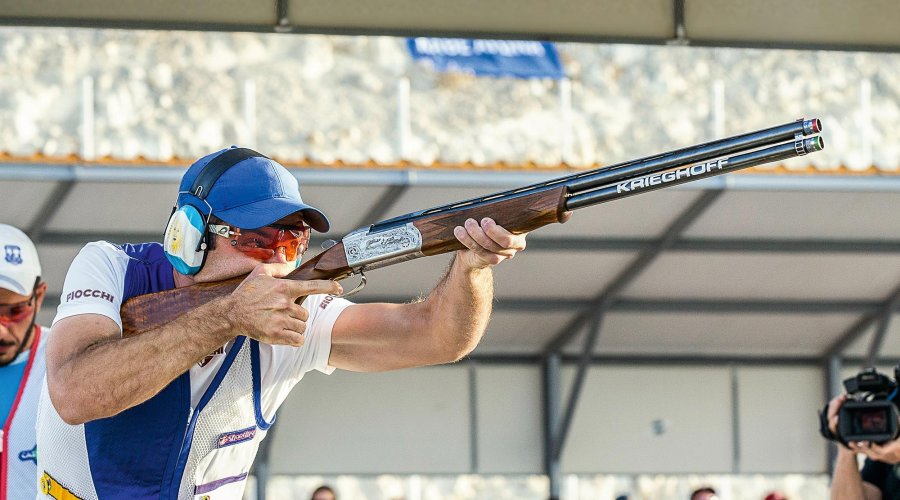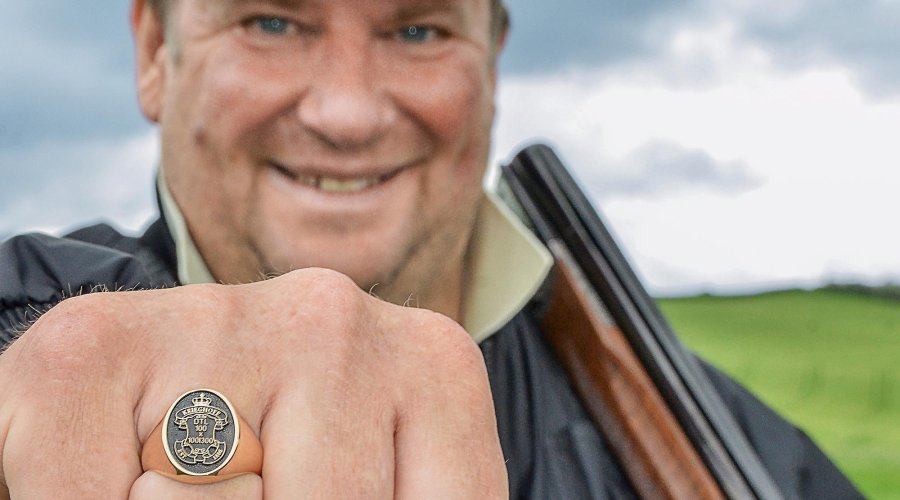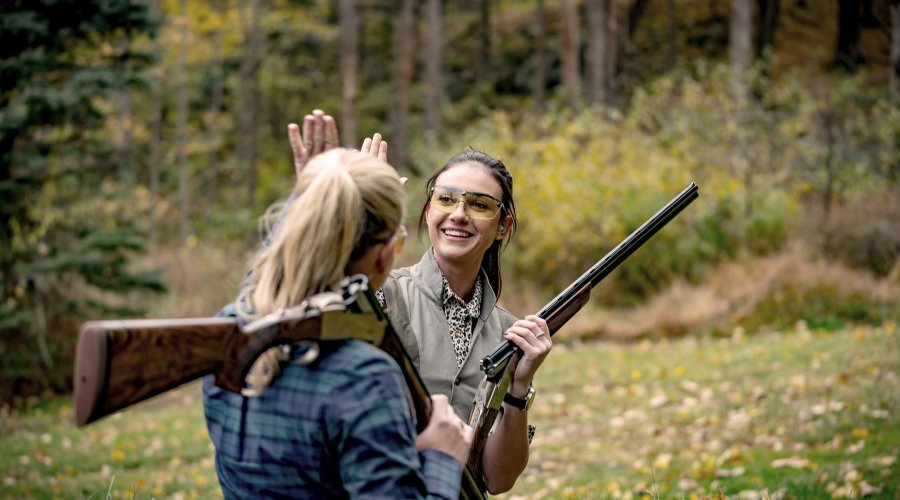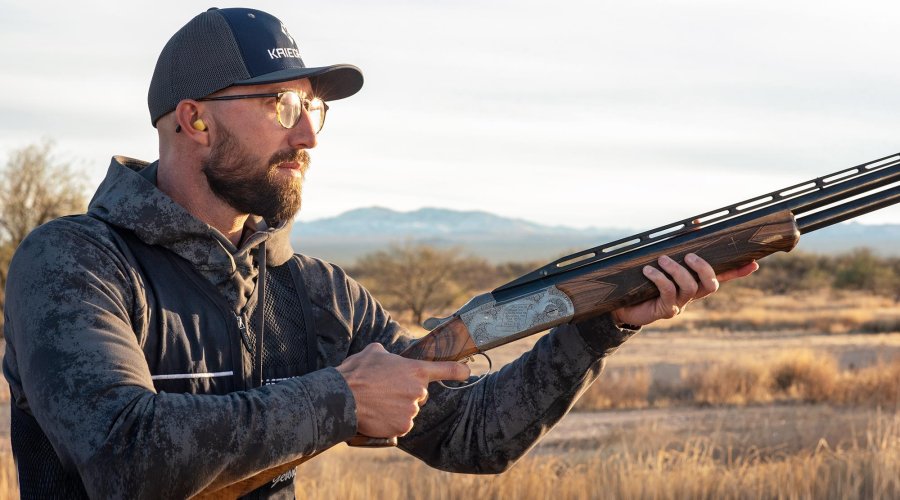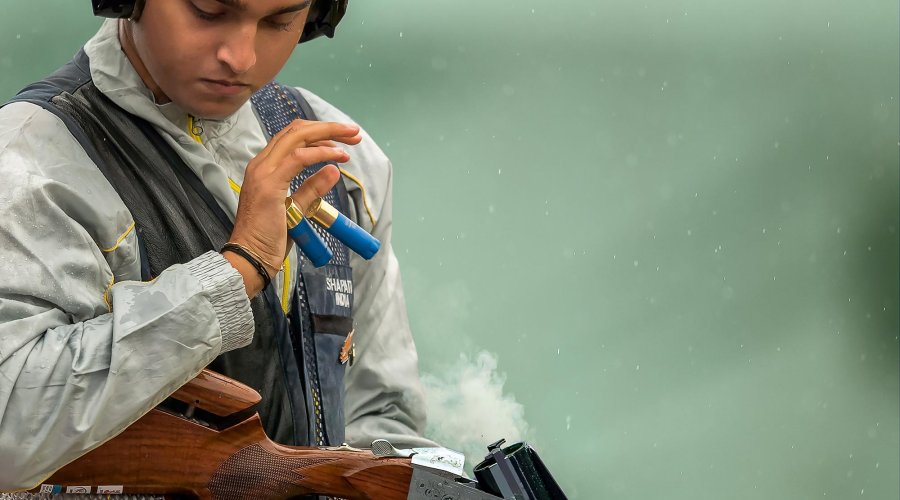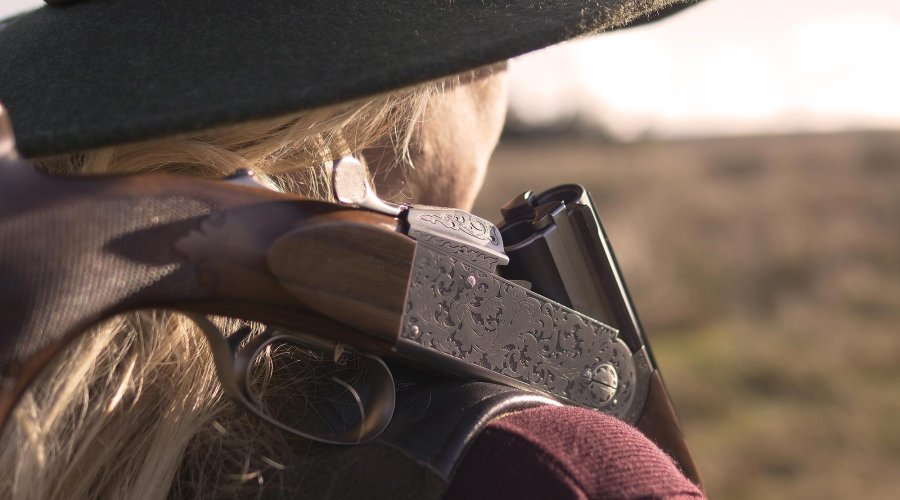 Preparation for the hunt begins with the Krieghoff K-80 Parcours on the shooting range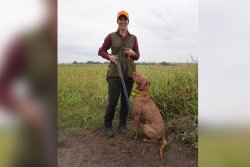 The topic of fairness in hunting plays a big role for Jan Beckmann. He uses his time on the shooting range to improve his skills and even though the mental pressure may be more pronounced in the sporting match, the training and competition in the sporting sense has only advantages for hunting. We were able to accompany Jan and a few hunters on a K&K premium hunting trip to Serbia.  The exciting part of this trip was, of course, to see if what they trained on the range could then be implemented on the hunt. It should come as no surprise that this is exactly what worked quite wonderfully. We had reinforcements on this hunting trip in the form of Lisa Buck from Paul Parey Zeitschriftenverlag, who carried the Krieghoff K-80's sister model, the K-20. And for Lisa, too, training on the range has only advantages.
Quail and pigeon hunting with the Krieghoff K-80 in Serbia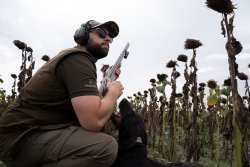 We could see how important the training on the shooting range with the shotgun is when we were hunting small game in Serbia with K&K Premiumjagd. Apart from the fact that the dogs were able to work properly again, this type of hunting makes high demands especially on the hunters. The reaction time with the shotgun is ultra-short. One must be fast in the head and the time up to the shot release is often only a fraction of a second long, in order to shoot for example arrow-fast quails. The shot has to be right. You can't just learn this on the hunt, it has to be stored in your muscle memory, otherwise you won't be successful in this small game hunt. In addition, we had the opportunity to hunt pigeons. These again fly quite differently than quails, significantly higher, and the shooting range is also longer. While we used the Rottweil Game Edition Partridge 12/70 2.5 mm for the quails, we preferred somewhat heavier shot cartridges from Rottweil for the pigeons, which promised more coverage. The Rottweil Game Edition Pigeon 12/70 2.8 mm was used here.
The Rottweil Game Edition cartridge for small game hunting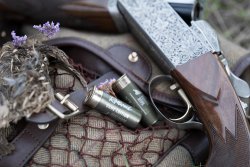 Jan told us later when asked about the selection of shot cartridges for pigeons and quails: "Hunting and in particular hunting trips are more than just a pastime for us. Our guests get to know new cultures at K&K Premiumjagd and we naturally get a different view of hunting in other regions of the world. Nevertheless, what we know from Germany often proves itself in other countries as well, such as the right choice of shot cartridges for small game hunting. For quail, we used a lead shot cartridge with 2.5 mm, which Rottweil calls 'Game Edition Partridge'. This shot cartridge is the upper limit of the so-called "chicken shot", which is used if you want to hunt snipe, partridge or, as we did in Serbia, quail and also want to utilize the game. In contrast, for pigeons you need a stronger load. In the range 2.5 mm - 3.0 mm, we decided on the golden mean, the 2.8 mm variant of the Rottweil Game Edition Pigeon 12/70 (lead shot) 2.8 mm with 32 grams of shot."
The three (or four) techniques of shotgun shooting
The shotgun is and remains a mystery to many. Yet it is quite simple when you deal with the three techniques of shotgun shooting. For Jan Beckmann, a fourth point is very important in sporting competition but also in hunting if you want to be successful with the shotgun, and that is the position of the feet. "If this is not correct, even the three basic techniques will not help you, because you will hardly hit the target (clay pigeon) with an incorrect alignment".
Maintained Lead: Here the muzzle alway moves in front of the target. The advantage of this technique is that you are about as fast as the pigeon when you pick it up. To use this technique, a separate training with a coach who can correct possible mistakes is often required. Another help is a shotcam, where you can see very nicely afterwards where you went off target.
Pull Away: Here you mount on to the moving target, track it, and then pull ahead of it. Due to the intermediate step when shooting the pigeon, this technique is not so easy. With a little practice, however, one understands this principle very well.
Swing Through: This method is the most commonly used. You start by pointing your shotgun at the pigeon and swing with it, increase the speed of the gun so that the muzzle passes the target, and then pull the trigger in front of the pigeon. The challenge with this method is to get the eye-hand coordination under control, as there is a lot of movement involved in this method.
How did it start with Jan Beckmann and Krieghoff?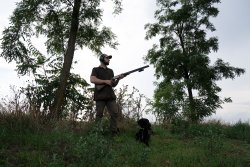 When Jan started shooting shotguns in his mid-20s, one shooter in particular fascinated him: Mark Winser from UK. He also wields a Krieghoff K-80 Parcours, already won one or two competitions with it, and was both an inspiration and an incentive for the hunter and sports shooter from North Rhine-Westphalia. Well, Jan of course also has competition at home, because his brother Robbin is also a very good shotgun shooter. One might think that the shotgun always plays a role for the Beckmann brothers. But this is not quite the case, because up to now the shotgun sport has been a recreational sport for Jan and his brother, above all a "vacation for body and soul". Many underestimate the head when shooting with a shotgun. Unlike rifle shooting, where you usually have a fixed target, you have to place the shot where the pigeon flies to. This is hardly possible especially when the head is not free. So shotgun shooting is more complicated, more detailed and more multifaceted than rifle shooting. Perhaps that is the attraction. But perhaps the work with the dogs, the togetherness on the small game hunt and the communal evening meal at the end of the day are also the reasons why many shotgun shooters value precisely this passion so highly. And as I said, a Krieghoff always fits in, whether on the shooting range or hunting small game. "The only important thing" – Jan Beckmann told us in the interview – "is that you take care of your Krieghoff. Then you will have something from your shotgun for a very long time".