It was at the end of the hunting season, in the last hunting outings, that we appreciated above all the lightness of the Fausti Class SLX over-and-under in 28 gauge, which in this version does not exceed 2.5 kg. Walking for days in the hill woods  following the dogs and ready to quickly point the gun without uncertainty was undoubtedly a good thing – but we had few opportunities to test fire the shotgun. 

Video: field testing the Fausti Class SLX over-and-under

This video has been hidden because of an external service (YouTube) that could potentially collect personal data.Allow video services for the duration of the visitAllow video servicesStop allowing video services
We wanted to add more intense shooting sessions to our test in order to clearly show our readers the behavior of the over-and-under even with quick follow-up shots and at different distances. The clay pigeons of the sporting course confirmed the ballistic performance of the Class SLX over-and-under barrels, in our case medium length (65 cm) barrels fitted with interchangeable 5- and 3-star chokes, which are ideal for walked-up hunting with pointing dogs.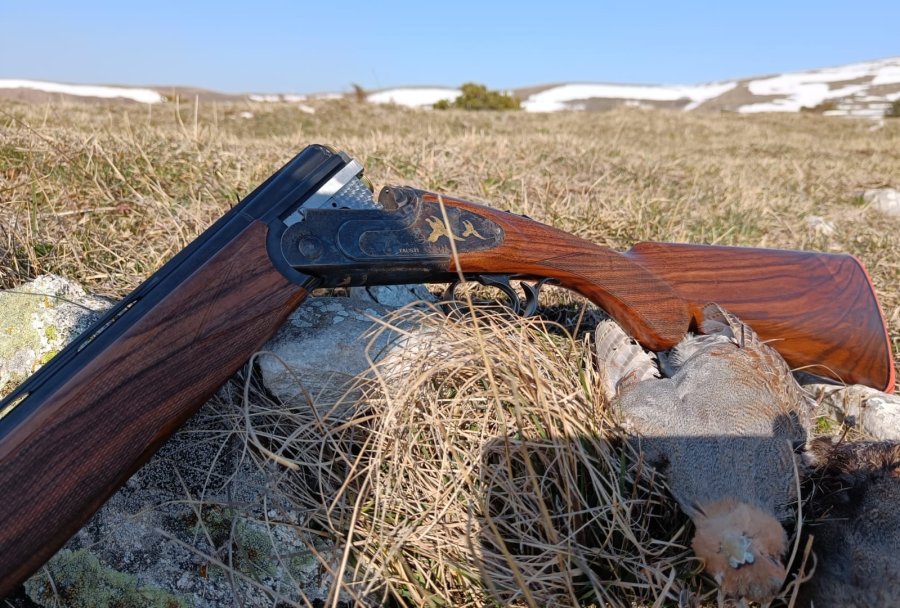 Our shooting impressions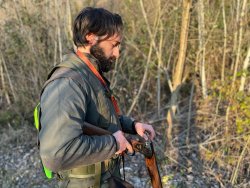 Using 24-gram shells and number 7.5 shot, the 28-gauge Fausti Class over-and-under showed us that it consistently broke clays up to distances of 30 meters, showing good stability even in quick follow-up shots with a remarkable ballistic performance of the barrels and their chokes. The automatic ejectors provided positive ejection of the cartridge shells. In spite of the reduced weight, the gun's receiver, entirely machined from solid steel and scaled to gauge, is a guarantee of ruggedness, perceptible both when closing the shotgun and above all when firing, with no excessive vibration or recoil. 
Available in all gauges, from the largest 12 gauge to the smallest .410 bore, the Class SLX over-and-under, with different features that can be chosen by the hunter such as barrel length, fixed or interchangeable chokes, and custom tailored stocks made by the Fausti company, can be considered useful both for walked-up hunting with instinctive, quick and close-range shots, and for those who love hunting from blinds, with different and more distant engagement ranges and situations, as we showed during our tests.
Fausti Class SLX specs

| | |
| --- | --- |
| Type: | Over-and-under shotgun |
| Gauge: | 28 (also available in 12, 16, 20, 32 and .410 gauge) |
| Chamber: | 70-76 mm |
| Barrels: | 60, 63, 65, 67.5, 71, 73, 76 cm |
| Chokes: | Fixed or interchangeable on request |
| Action: | Box lock, long side plates, color case hardened finish |
| Trigger: | Single selective or double  |
| Ejectors: | Manual or automatic |
| Stock: | Pistol grip or Prince of Wales, walnut (type 2A), oil finished – Wood or rubber recoil pad |
| Forend:  | Schnabel or splinter  |
| Engraving:  | Laser made |
| Case: | ABS VL 150 |
---
For more information about the SLX over-and-under plese visit the Fausti Stefano Arms website.