It is essential in its lines but pleasing in details: the Fausti L4 Sport over-and-under, a firearm that makes ruggedness and balance its strong points. The receiver machined from a solid steel billet is recognizable in the chrome finish with deep laser engravings depicting in blue the trajectory and silhouette of a clay pigeon in flight. On the receiver's bottom, in the same color, the brand and model name can be seen. Receivers are scaled to the different gauges available to ensure a perfect match of components and better aesthetic harmony of the shotgun.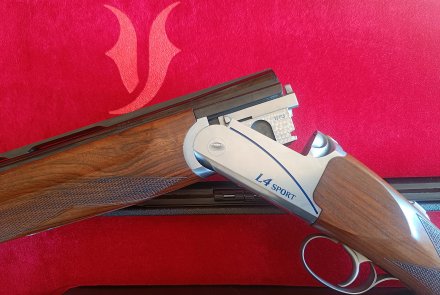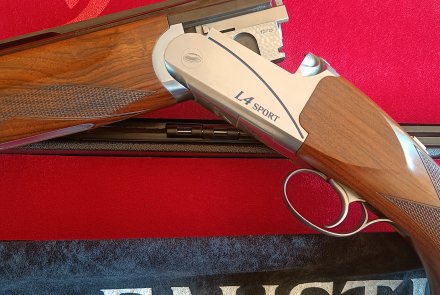 Fausti L4 Sport, a stable and balaced shotgun

The over-and-under is made in 12-gauge, 20-gauge, 28-gauge, and 410 bore. Fundamental to the gun's durability and accuracy is the patented Fausti Four Locks system. Four locking points, two inside the receiver and two into the block of the barrels, provide lateral locking as well as longitudinal mechanical resistance between barrels and receiver, making the shotgun stable and balanced during firing, softer on the shooter's shoulder and longer lasting even after many, many shots fired. The trigger is single, with or without a barrel selector according to your choice, and the trigger we had a chance to try is crisp and accurate. Shell ejection is automatic and selective.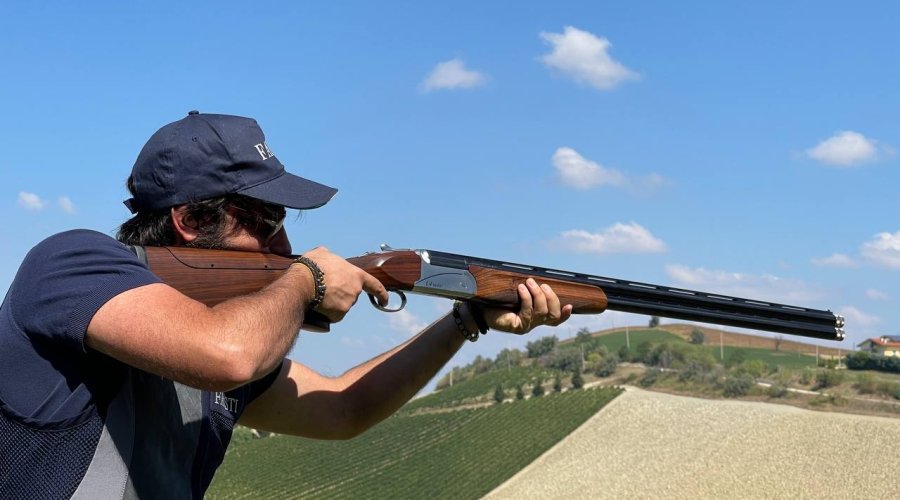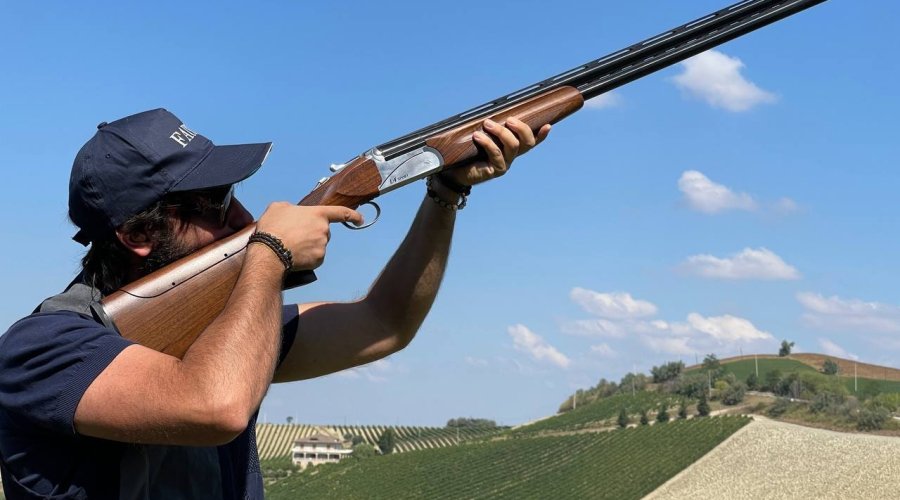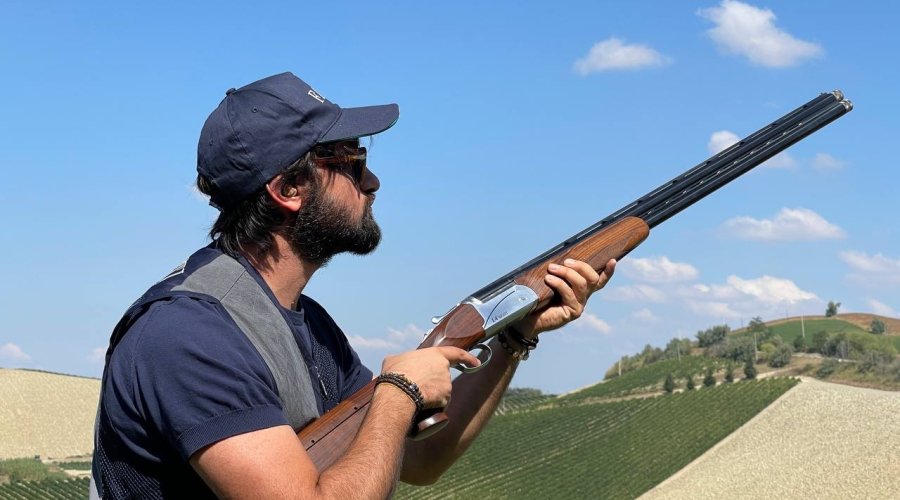 Tri-alloy steel barrels are available in different lengths to suit the various sport shooting disciplines, with 28, 30, 32 inches ( 71, 76 and 81 cm) options. The shotgun is available with 70-mm or 76-mm magnum chambers, and the barrels can have fixed chokes or, as in our case, interchangeable internal chokes.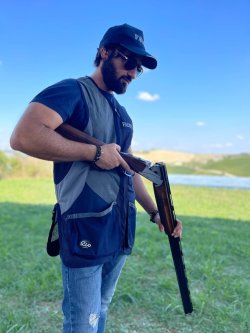 The wood used for the stock and forend is select Type A European walnut and oil-finished. The standard stock features an adjustable comb and rubber recoil pad, while the forend is in a classic round type. The overall weight of the Fausti L4 sport is well distributed and very manageable during shooting sessions, not exceeding 3 kg. The upper rib is flat ventilated, and the white dot front sight is clearly visible when aiming. 

The 76-cm ( 29") barrels used during our test with by 3- and 2-star chokes allowed us to achieve excellent scores during training with sharp and clearly visible clay pigeon breaks without any fatigue and an immediate feeling with the gun. Using 24- and 28-gram Baschieri & Pellagri Flash and F2 Sporting cartridges in shot strings, even in quick succession, we received confirmation about the stability and ease of swing of the L4 Sport over-and-under; a shotgun that at an affordable price wants to entertain and give satisfaction to both young and more demanding shooters. 
The shotgun comes from Fausti in the elegant VL 110 padded case, complete with the set of internal chokes and choke wrench.