Fiocchi's new hunting line features specific ammunition for different types of game, different firing distances and suited to all environmental conditions. The packaging of the entire line has also been redesigned with a photography that pays homage to hunters, their prey and the beauty of nature. 
The Classic line includes modern presentations of the packaging of the historic Fiocchi PL and Bior cartridges. These cartridges are available in 12 gauge, 16 gauge, 20 gauge, 24 gauge, 28 gauge and .410 bore. The line also provides a wide range of shot sizes and weights.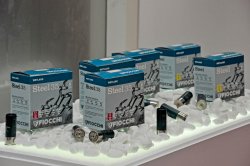 The Wetland line includes the acclaimed Steel shells. These cartridges, available in 12 gauge (and magnum) and 20 gauge, are loaded with steel suited to those with a passion for mixed game in wet environments. They are ideal for use in areas where lead shot is prohibited, yet still provide excellent ballistic performance. The shot weight varies between 32 and 50 grams in the two different gauges. Steel cartridges are extremely versatile shells that can be used for small migrating game such as snipe on up to large aquatic birds like geese.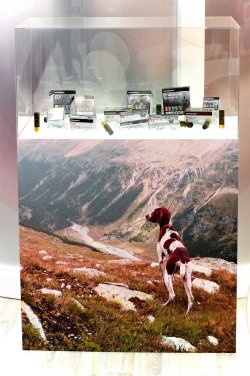 The Performance line includes new colours and packaging for cartridges of exceptional quality for every kind of game, from stalking to the typical alpine fauna, from boar to woodcock. Along with the well-known and much-loved Silent, JK6, HP37, Traditional Spreader with felt wad, Slug and Magnum, hunters now have the option of using new cartridges such as the 20-gauge JK6. This cartridge is loaded with JK6 powder and is reliable in both dry and colder climates, throughout the hunting season. Also new are the HP34 in weights starting from 34 grams, which come in special packaging to celebrate the company's 140th anniversary, and the 20- and 28-gauge HP40 and HP.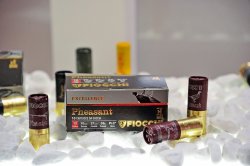 Finally, the Excellence shells are Fiocchi's top-of-the-line cartridge. They are loaded with nickel-plated shot to ensure greater hardness and penetration for hunting primary game such as pheasant, grouse or hare, and even migratory birds such as wood pigeon and woodcock. 
Several different shot and wad options are available to match different game. The 12-gauge Woodcock cartridge has 38 gram lead shot, spread with a felt wad. Naturally, it is suited to hunting woodcock and is also available in 28 gram and 20 gauge. The Pigeon cartridge comes in high-speed 37-gram 12-gauge. The Duck cartridge for waterfowl is 40 grams in 12 gauge. Last but not least, Fiocchi has a steel expansion slug for boar hunting.