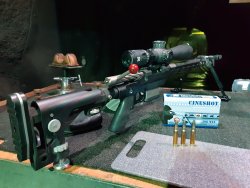 In Germany, there are only a few small manufacturers who produce high-tech precision rifles on their own and individually according to customer requirements. One of them is Manfred Schmitt, the founder of STL company, who has been constantly improving his rifles over the years based on his practical experience. As a passionate hunter and shooter, Manfred knows what his clientele wants and which technical gun details are crucial in a bolt-action rifle for the hunting ground or shooting range. Numerous titles have been won at competitions with STL rifles.
A well thought-out catalog: the rifles from STL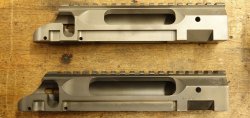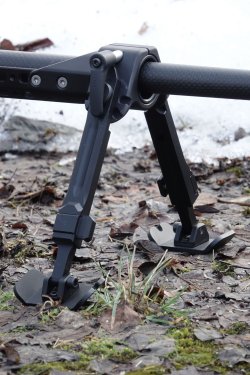 STL stands for Schmitts Technische Lösungen, "Schmitt's Technical Solutions". All STL rifles are based on the identical bolt-action in two sizes: "Standard" for calibers up to .300 Winchester Magnum, and "Magnum" for larger cartridges such as .338 Lapua Magnum. The catalog includes six hunting, four sporting and two law enforcement/military models. Manfred Schmitt developed and designed all rifles himself, right down to the sophisticated match trigger. In the meantime, however, he can no longer produce them rationally and economically in his own machine park due to the wide product range and small quantities. The components are manufactured by selected manufacturers/suppliers according to strict specifications exclusively in Germany and finally assembled at STL with a lot of know-how. By the way, as a passionate hunter, Manfred now also manufactures his own lead-free copper solid bullets in interesting designs, which can impress through accuracy and target effect. As a true individualist, he likes to go off the beaten track and hunts mainly with an STL in the equally exotic and underestimated .338 Federal caliber. This is a .308 Winchester (7.62x51 mm) expanded to the bullet diameter of .338"/8.6 mm.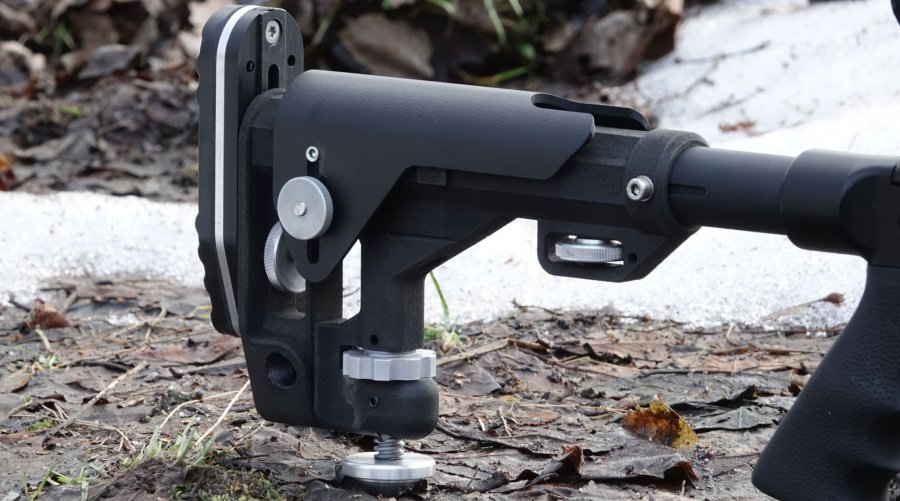 With a prototype from STL on the 500-m range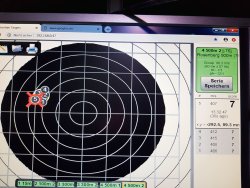 On site, we had the opportunity to shoot the prototype of the next evolutionary stage, the STL 2, in the standard .308 Winchester caliber at up to 500 meters. In this bolt-action rifle, the design of the buttstock with adjustable length, height-adjustable recoil pad and cheek rest is particularly impressive. Even the rubber pad was not simply purchased, but is an in-house development with a special polymer compound that has very good recoil-absorbing properties. Using the RWS Cineshot factory ammunition made for shooting cinemas, we managed to shoot a 3.54"/90mm group at 500 yards with the STL 2 right away, which should be a very good result at this distance. We hope to receive STL match rifles for more extensive testing in the future. So stay tuned!
---
Text: Stefan Perey and Michael Fischer
For more information on the STL 2, visit the STL website (in German only).