Firearms: HERA Arms new products for 2020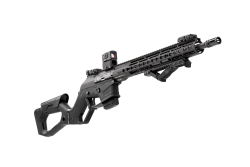 HERA Arms VRB – the pump-action rifle:
With the VRB, HERA Arms caused a big surprise. The specialist for semi-automatic ARs has introduced a pump-action rifle in .223 Remington. Although the design of the HERA VRB is AR-style, it still looks very particular. The HERA pump-action rifle is designed for hunting and sports purposes. For 1598 euro the HERA VRB can be yours.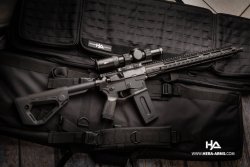 HERA Arms The15th:
The15th AR-15 rifle is now in its third model generation. Configuration possibilities for HERA AR-15 style models leave nothing to be desired in terms of individual features. For those who don't want to deal with the configuration of a special The15th, five standard configurations are offered. The HERA The15th 01030 model is priced at 1799 euro and there is something for everyone: from the sleek, compact AR-15 for tactical or hunting use to the Bull Barrel with finely adjustable stock for high precision requirements. With all standard configurations you have a free choice of handguards.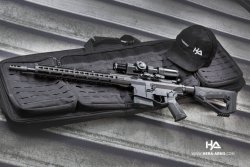 HERA Arms 7SIX2:
At the IWA OutdoorClassics 2019 the dream of many AR-10 fans among the loyal HERA customers came true when the 7SIX2 in 7.62x51 mm was introduced there. As with The15th, there are also preconfigured versions of the HERA Arms 7SIX2 available, covering every need. Starting from a price of 2529 euro, four standard configurations of the 7SIX2 are available. And also with the HERA AR-10 you have a free choice between different handguard options. We are already curious about a test on all4shooters.com.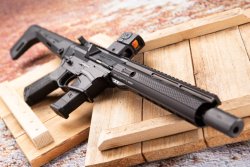 A special model of the The9er from HERA Arms:
HERA The9ers 2020 is the special model of the 9mm PPC (Pistol Cartridge Carbine). The9ers 2020 was launched with a 10" barrel, but due to high customer demand HERA has now added a 13.5" version. Further features of the special model are the telescoping stock and a special asymmetrical 3-chamber compensator. The two sports guns are available at a price of 1998 euro and can optionally be obtained with a GLOCK magazine-compatible receiver – a great advantage for GLOCK owners.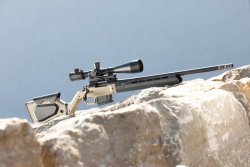 FOTO-STUDIO SCHWAB REMLINGEN, © HERA Arms
HERA Arms H7 and H7 stock system:
For the worldwide very popular Remington 700 action, HERA Arms offers the H7 stock system. The Remington 700 Short Action version in .308 Winchester can be bedded particularly well in the modern designed and lightweight stock. The H7 stock system is available for 398 euro in black, sand and green color. For 1898 euro you get a complete rifle with the HERA H7 Rifle System. In addition to the H7 stock system made from fiberglass reinforced polymer, the rifle is based on a Remington 700 and features a HERA CC compensator and a 20" barrel.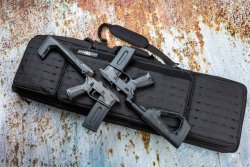 HERA GEAR accessories:
Under the name HERA GEAR some interesting accessories are available for your next visit to the shooting range. The HERA GEAR rifle case made from 1000D nylon offers room for long guns up to 42". These can be securely fastened with internal retention straps and secured against external access with a lockable zipper. The case, which is 98 euro, features 3 outside pockets for accessories  A little smaller is the Range Bag from HERA with a variably adjustable interior – secured by a lockable zipper, two outside pockets and ammo bag. For 89 euro the Range Bag is yours. The HERA GEAR 40-l rucksack with two outside pockets, comfortable carrying straps and outside retention straps for fastening further luggage also costs 89 euro. For 49 euro there is also a HERA GEAR One Strap backpack and for 19 euro a HERA Mini Molle bag. (All prices indicated may vary in your country due to VAT and import duties.).