Another new addition to the X-Bolt rifle series is the Hell's Canyon Long Range McMillan Tungsten Ambush. The rather verbose name actually tells us that this version comes with a "Game Scout" synthetic stock manufactured by McMillan with a textured surface on the grip areas and grey-black Urban Carbon "Ambush" camo finish. 
The rifle's metal parts feature a tungsten Cerakote coating that protects better than traditional burnishing. The fluted barrel is an ideal combination of accuracy and weight saving and ends in a muzzle brake mounted on the threaded muzzle, which also allows for the mounting of a suppressor.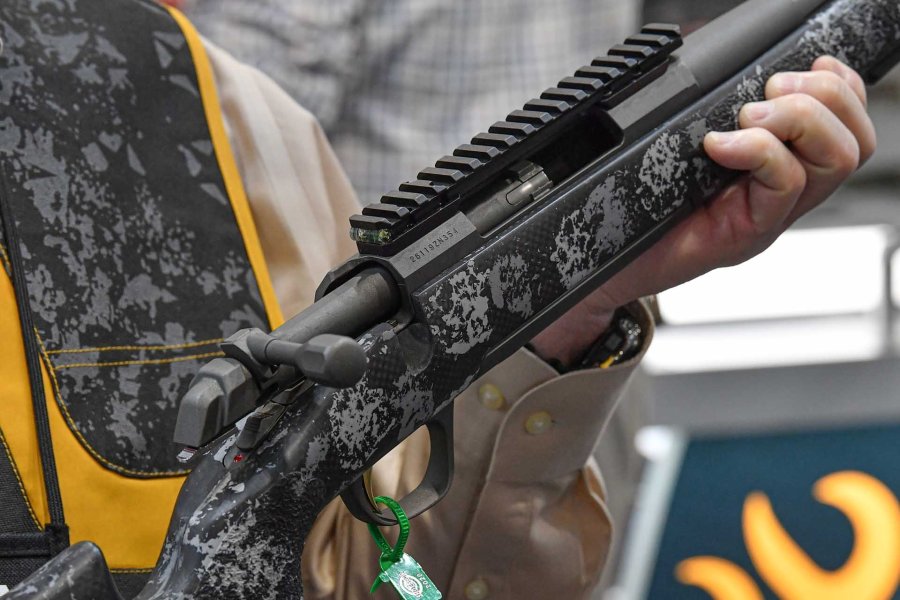 Franco Palamaro, © F.PALAMARO
At the heart of this rifle line is the X-Bolt action. The bolt opening angle is 60° and the bolt release button is atop the bolt handle. This system allows the bolt to be opened even with the safety on.
Franco Palamaro, © F.PALAMARO
The Browning X-Bolt Hell's Canyon Long Range features a 20 MOA Picatinny optics rail and an additional rail on the forearm for bipod mounting, which is extremely useful – if not indispensable – for long range shooting. Ideally suitable for long range shooting and hunting, this rifle is available in 6.5 Creedmore, 6.5 PRC, 7mm Remington Magnum, .300 Winchester Magnum and .28 Nosler calibers with a barrel length of 26 inches (66 cm). 
Price in the US is around 2500 USD.
Upgrade of the Varmint/Target model

Another new addition to the X-Bolt rifle series is the upgrade of the Varmint/Target model, that can be used profitably for both target shooting and hunting or varmint. The three-lever trigger  can be adjusted for pull weight between 1350 and 2300 grams. The rifle features the X-Lock scope mounting system and a floating, fluted stainless steel barrel. 
The Max stock is  polymer, fully adjustable, with height-adjustable cheek rest and Inflex recoil pad that effectively reduces felt recoil. Under the forearm there is a Picatinny rail for bipod mounting. The Browning X-Bolt Max Varmint/Target is available in .204 Ruger, .223 Remington, .22-250, 6.5 Creedmoor, .308 Winchester, 28 Nosler and 300 Winchester Magnum. Retail price in the US will be around 1340 USD.