There's much movement in the US military on machine guns these days: we already talked about this (for example, here and here). Now, FN America has just announced the newest variant of its MK 48 machine gun, this time chambered in 6.5 Creedmoor. The prototype was unveiled some days ago at the Special Operations Forces Industry Conference (SOFIC) held in Tampa, FL, from May 20-23. SOFIC is the premier conference for the SOF community to interact with industry and to collaborate on the challenges, initiatives, and way-ahead in delivering the most cutting-edge capabilities into the hands of SOF operators.  
Mk 48, a scaled-up Minimi
The Mk 48, or "Maximi" is a lightweight belt-fed machine gun in 7.62×51mm that was developed in the early 2000s in conjunction with the U.S. Special Operations Command (USSOCOM). As explained by the manufacturer in a press release, the development of the new 6.5 Creedmoor version "was undertaken as part of FN's response to USSOCOM's qualification of the caliber last year."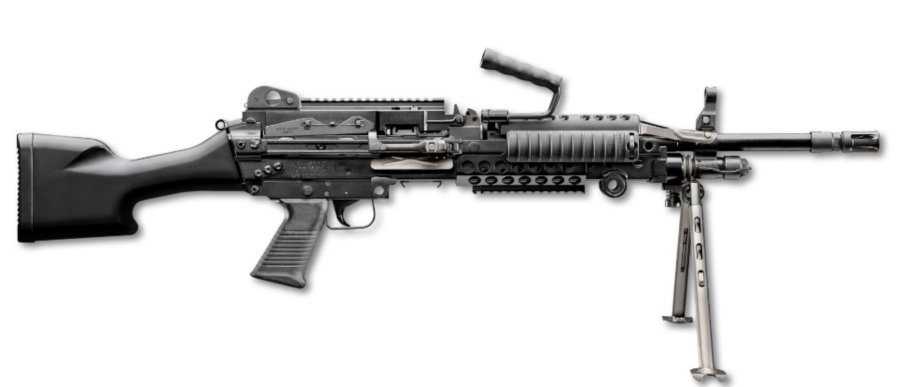 The prototype FN MK 48 Mod 2 6.5CM features the latest upgrades for FN's series of light and medium machine guns. Among them, an adjustable stock for length of pull and cheek height; improved, locking charging handle; improved, double-notched sear; improved handguard with 3-, 6- and 9-o'clock positions with improved bipod; and, more robust feed tray latch, ensuring the feed tray cover locks into place during reloads. 
"Once development is complete, existing MK 48 Mod 1 models can be configured at the armorer level to the Mod 2 variant or newest caliber with the addition of the upgrade kit and barrel conversion," FN's press release reads.  
The original FN MK 48 Mod 0, adopted in 2003, was developed from FN Herstal's 7.62x51mm FN Minimi (a scaled-up variant of the 5.56mm Minimi). The improvements to the MK 48 were also incorporated into the M249 series and is in service with USSOCOM as the MK 46 5.56x45mm machine gun. FN also already holds current USSOCOM contracts for the MK 17 7.62mm-caliber carbine and MK 20 SSR precision rifle. 
The 6.5 Creedmoor, introduced by Hornady in 2007, was fully tested by USSOCOM in 2017 with good results – the tests actually determined that the 6.5 Creedmoor is more accurate and has less recoil than the 7.62x51mm NATO cartridge. Hence, a growing popularity among the military. Will the coupling the most promising long-range cartridge of recent years with a proven machine gun design such as the Minimi be a winning move?