Another step forward for the US Army Next Generation Squad Weapon program that – among other things – should find a more lethal and modern replacement the over 80,000 5.56mm M249 Squad Automatic Weapons (SAW) currently in use with Brigade Combat Teams: a "prototype demonstrator" of Next Generation Squad Weapon-Technology (NGSW-T) was delivered last March 25th to the U.S. Army Combat Capabilities Development Command (CCDC) Armaments Center and Joint Services Small Arms Program (JSSAP) by Textron Systems. The latter, a business of Textron Inc., is a world leader in unmanned air, surface and land products, services and support for aerospace and defense customers.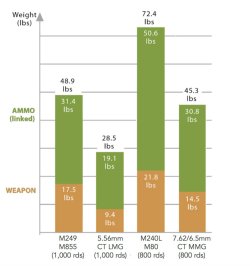 Textron have been working with the US military for the last 14 years and back in 2018, they also received a separate contract from the US Army to develop a prototype weapon for the Next Generation Squad Automatic Rifle - Prototype Opportunity Notice (NGSAR-PON) program.
The NGSW-T automatic rifle prototype is based on Textron's proven Cased-Telescoped (CT) Weapons and Ammunition technology, in particular the LSAT light machine gun, a component of the Lightweight Small Arms Technologies (LSAT) program.
"Moving from contract award to delivery of a revolutionary, next-generation weapon in just 15 months not only demonstrates the maturity of our CT technology, but also the project execution excellence our team possesses to rapidly fill critical warfighter needs on schedule," comments Textron Systems Senior Vice President of Applied Technologies & Advanced Programs Wayne Prender.
Too many irons in the fire?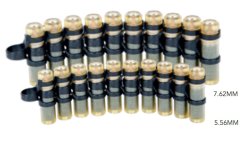 No images of the prototype have been made available yet. As said, anyway, it is based on the LSAT's Cased-Telescoped (CT) ammo technology. CT Ammunition is available in 5.56mm, 6.5mm and 7.62mm and it should decrease system weight by up to 40 percent without reducing lethality and improving accuracy. Yet, the Army's NGSW requirements also include the use of a special 6.8mm cartridge (the XM1186), which is not a cased-telescoped cartridge at all.
Are there too many irons in the fire? Unfortunately, the last 40 years' experience in "new weapons programs" by the US military – almost all of which came to nothing – does not bode very well.