As could be expected, Berretta expands the APX striker-fired pistols family with a mid-size and a compact version, introducing the APX Centurion and the  APX Compact. Both versions will be chambered in 9mm and .40 S&W.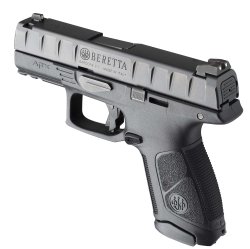 Being a smaller gun but with the same handling characteristics of the full size version, the APX Centurion has been designed with the military and law enforcement users in mind.
With a barrel length of 3.7 in / 94 mm – the full size APX features a 4.25 in / 108 mm barrel – and a very decent magazine capacity of  15+1 (9mm) or 13+1 (.40 S&W) rounds, it's built on a user removable serialized chassis that can be easily modified with replaceable grip frame housings. 
Flat Dark Earth, Wolf Grey, Black and Olive Drab are the frame colors available from Beretta.  Overall length is 6.97 in / 177 mm, with an overall height of 5.19 in / 132 mm (for comparison, the full size APX is 5.6 in / 190 mm long and 5.6 in /142 mm high). 

Beretta APX Centurion and Compact: a size for any need
Still with a 3.7-in barrel but an overall height of 4.8 in / 122 mm (length is the same as the Centurion), the APX Compact on the other hand brings the APX design to concealed carry size. The flush-fit magazine has a capacity of 13+1 (9mm) or 10+1 (.40 S&W) but it can accept the Full/Centurion size APX magazines as well. As for its other APX siblings, different grip frame housings are available.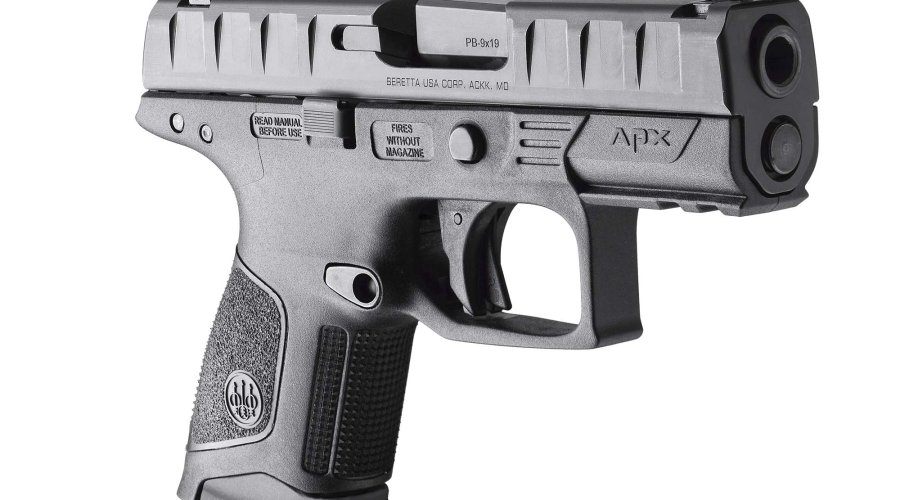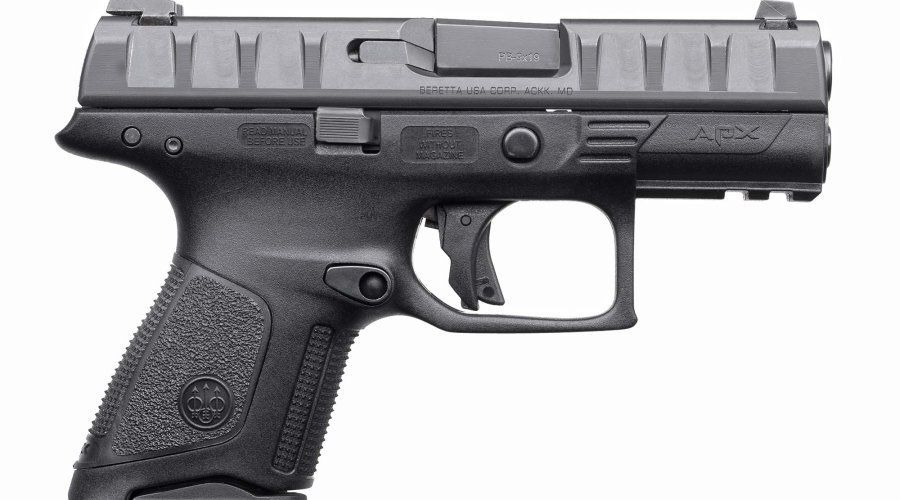 All APX versions share some common features, namely a low bore axis, ambidextrous slide catch, reversible magazine release, and distinctive slide serrations. According to the manufacturer, trigger breaks at 6 lbs with a clear tactile and audible short reset.
In the US, the Beretta APX Compact is already available and the Centurion version will hit the shelves around June. The price tag is the same for both, 575 USD. For the European market the wait will be a bit longer, anyway.