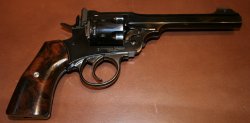 Anderson Wheeler Gunmakers London, Ltd.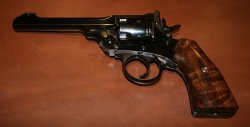 Anderson Wheeler Gunmakers London, Ltd.
The Anderson Wheeler gunmaking company − headquartered in London and known for its fine bolt-action rifles and break-open hunting shotguns − announced a new product that will make collectors and gun enthusiasts happy mostly everywhere in the world... except in the United Kingdom.
We're talking about the Anderson Wheeler Mark VII double-action revolver, a modern reproduction of the Webley/Enfield design that served British and Commonwealth officers all around the globe from the late 19th Century and down until the end of World War II.
Anderson Wheeler's Mark VII revolver should be available for sale later on this year, and comes after a lengthy development phase that saw modern, state-of-the-art CNC production technologies applied to the original technical diagrams.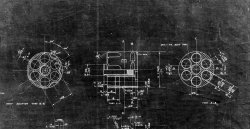 Anderson Wheeler Gunmakers London, Ltd.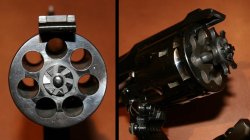 Anderson Wheeler Gunmakers London, Ltd.
Albeit with a taste at modernity, Anderson Wheeler tried to create a revolver that would remain true to that iconic design, both in function and aesthetics while at the same time being equal to the firm's high standards − a 19th Century design for a 21st Century market. As such, the Anderson Wheeler Mark VII revolver is machined out of chrome-moly steel, and comes with high-grade wooden grip panels and a double-action trigger.
Sporting a 6-inch/15.4cm barrel and an overall length of 11.46"/29.1cm, the Anderson Wheeler Mark VII revolver is a top-break design, and features a machined cylinder with an automatic extractor, holding seven rounds of .357 Magnum ammunition. Other original features retained in the Anderson Wheeler Mark VII revolver include a Kaufman latch, V-spring opening system and faithful finishes.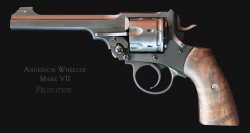 Anderson Wheeler Gunmakers London, Ltd.
Anderson Wheeler Gunmakers London, Ltd.
Anderson Wheeler decided to stay as close to the original design as possible, specifically retaining the original frame thickness, which has successfully withstood repetitive testing with factory-loaded ammunition; production-grade versions of the Mark VII revolver feature an even further reinforced frame, allowing the Company to explore the possibility of larger calibres in the future.
The design has been refined to allow the use of modern manufacturing capabilities; more specifically, the frame and cylinder have been lengthened to accommodate the longer .357 cartridge, and the latch, top-strap and standing-breech were enlarged to provide space for the internal firing-pin; a small panel  was inset into the left side of the frame, to allow for machining of internal space; and the barrel comes fitted with a full-lenght Lothar Walther insert from the breech-end.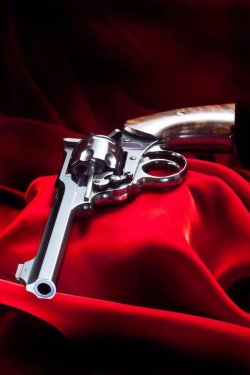 Anderson Wheeler Gunmakers London, Ltd.
The Anderson Wheeler Mark VII is the first revolver to be made in the United Kingdom ever since the year 1983, and will be tentatively made available at a starting price of £6,500.00 (€8,245.00, or US$9313,90), excluding VAT.
It's not exactly an everyman's price, but no Anderson Wheeler firearm was ever meant to be "popular" in nature, and the Mark VII, dedicated to the most demanding collectors, makes no exception.
The price, however, is not the most ludicrous aspect of it; what's unacceptable to any sound mind  is that this quintessentially British firearm can't be owned by anyone in its very same homeland.

Handguns were banned from public ownership in the United Kingdom in 1997, categorized under the so-called "Section Five" and thus submitted to a very special license released solely by the British Home Secretary in person − a license that only a selected few individuals and organizations in the mainland UK can hope to obtain.