Noblex E-Optics – the name already expresses where the future focus of the newly founded company will be. Namely, in the areas of night vision, laser rangefinding and thermal imaging technology. By taking over essential assets of the former Noblex GmbH, popular products such as the Noblex sigth II (formerly Docter sight) and the classics from the binoculars and riflescope range, will continue to be available. And – very important for all previous customers – by taking over the spare parts stocks, the customer service for the products of the Docter and Noblex brands is still guaranteed.
While the Consumer Products business segment was transferred to Noblex E-Optics GmbH as part of a restructuring, Buchert + Feil GmbH took over the manufacturing services division.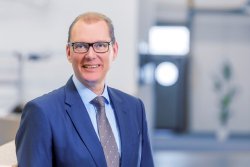 We interviewed Noblex E-Optics managing director Thorsten Kortemeier about this:
"Together with our partner Buchert + Feil, who took over the manufacturing services division as well as the production of the former Noblex GmbH, it is ensured that the quality standard known for Noblex as well as the on-time delivery reliability, is always maintained. In this cooperation, Heimdall thermal imaging technology will continue to be produced at the site and this range will be further expanded."
For direct contact with Noblex E-Optics, the previous German contact details and address in Eisfeld will remain the same. Thorsten Kortemeier also announces: "Numerous innovative products are in preparation and will be presented to the market in the coming months"
We at all4shooters.com/all4hunters.com are already excited about the new products and wish Noblex E-Optics all the best for the new start! This is really good news for all fans of the brand, as well as the specialized market.