There is hardly a field of application in which they are not used today: red dot sights, or red dots for short. In recent years, various designs have been developed for different uses. Which models offer advantages in which field? At all4shooters.com we have taken a look at three different designs using models from Leupold as examples: the RDS, the DeltaPoint Pro and the DeltaPoint Micro are presented here.

RDS stands for Red Dot Sight and immediately catches the eye with its design. It offers eight brightness settings and is especially interesting for hunters. The illuminated dot size of 1 MOA offers a target coverage of only about three centimeters at 100 meters. Reliability and durability are outstanding, 70 years of experience in the manufacture of optical equipment speak a clear language when it comes to development and value. The fact is, anyone who is active as a hunter or huntress will not be able to get past Leupold in terms of quality and price-performance ratio. The battery-saving motion sensor technology of the RDS ensures that after 5 minutes of inactivity, the device is put into standby mode. If the sight is moved even slightly again, the RDS wakes up. Scratch-resistant lenses, first-class optical quality, a 30-year warranty on the mechanics and two years on the electronics are further features of a user-friendly red dot sight that is also finding more and more friends in Europe too. Jens Tigges from the importer OMI comments: "The RDS can be used on both handguns and long guns. It shows its advantages on driven hunts and, looking back, the red dot sight has revolutionized the shooting sport in recent years. That is why it is so popular, because you are able to hit the target much faster and more accurately than with conventional open sights."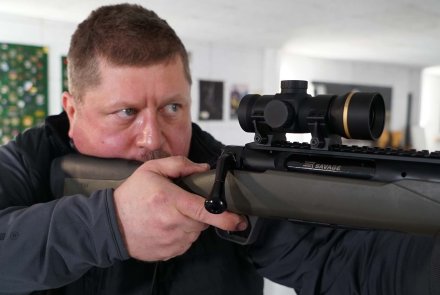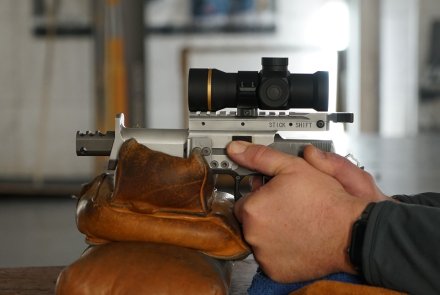 What can small red dot sights do? The DeltaPoint Pro and the DeltaPoint Micro from Leupold in comparison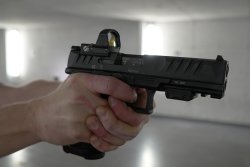 The second  red dot sight is the DeltaPoint Pro, a so-called mini red dot sight (MRDS) that has already proven itself for a long time in military and law enforcement uses. It has also found many fans among sport shooters. A free-standing aspherical lens with a sturdy aluminum frame ensures robustness and an extremely wide field of view with the best image quality. The intensity of the illuminated dot can be manually preselected in eight settings and the automatic brightness sensor ensures that it does not vary in changing light conditions. Those who train dynamically will appreciate the stable workmanship. Waterproof, battery change without tools and disassembly, a scratch-resistant surface and precise click adjustment make the red dot from Leupold the sight that you should definitely have in mind if you are looking for a sight with a sporting application purpose or as a back-up sight on the scope.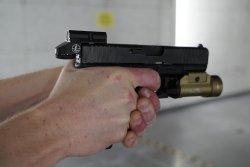 The third red dot sight in our comparison is the Leupold DeltaPoint Micro: it is aimed primarily at law enforcement/military users and hunters. The DeltaPoint Micro is the smallest and most compact red dot sight currently available on the market. Its design and mounting make it ideal for concealed carry. Another advantage in using the DeltaPoint Micro is its compatibility with holsters. The fully enclosed system offers a low profile, thus no changes in grip position and is specifically designed for concealed carry and personal defense. Quick and intuitive target acquisition is very easy with the DeltaPoint Micro, thanks to the low profile optical axis. For the law enforcement/military user, it also plays out its advantages under night vision conditions. Marian Loch, 9-time German Champion and 5-time Champion of the "European Steel Challenge" tested the DeltaPoint Micro under low light - no light conditions and with 3.02 seconds was almost as fast on five steel plates as under daylight conditions. Watch the video with our top shooter Marjan Loch.

He also asked himself how the DeltaPoint Micro and the DeltaPoint Pro differ in practice. How do they perform from the point of view of the sport shooter, but also the law enforcement/military user? In the video, we were able to try out both MRDSs on the range in this regard. You can find all the details in our exclusive video from all4shooters.com.

Video: Leupold DeltaPoint Micro and DeltaPoint Pro in comparison – 9-time German champion Marijan Loch on the optics

This video has been hidden because of an external service (YouTube) that could potentially collect personal data.Allow video services for the duration of the visitAllow video servicesStop allowing video services