Savage Arms, the very well-known US-manufacturer of  hunting and target rifles, introduces its first American-made semiautomatic 12 gauge shotgun, the Renegauge. Designed to offer hunters and competitors "a new standard for both fit and function", the new shotgun features among other things the patented Dual Regulating Inline Valve (D.R.I.V.) gas system. The D.R.I.V. system regulates the gas that cycles the shotgun's action, resulting in consistent ejection, less felt recoil, and a lightning fast cyclic rate. Both low-brass target shells and Magnum hunting shells – light loads and field loads – will cycle the action with the same reliability.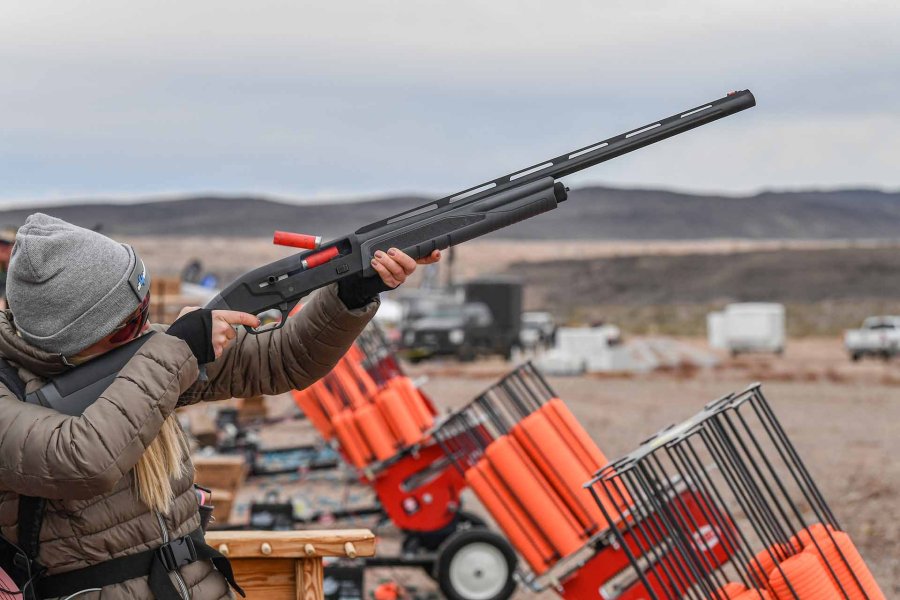 Franco Palamaro, © F.PALAMARO
Savage Renegauge, entering the shotgun category "in a big way"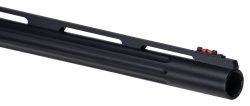 "This project has been in the works for years because we wanted to enter a new category in a big way. The team in place now did an amazing job getting this to the finish line. Hunters and shooters are going to be amazed with the fit, feel, function and versatility of this shotgun. And it's a platform we can and will build on – so look for more in the very near future," said Al Kasper, President and CEO at Savage. 
For the enjoyment of hunters and competitors alike, from length of pull to comb height, drop and cast, the Renegauge can be fully adjusted to fit the shooter. 
The one-piece action bar assembly and reciprocating components are chrome plated for durability and controls are oversized for easy of manipulation. The Renegauge sports a fluted barrel with melonite finish and carbon steel ventilated rib with 
red fiber optic sight, while the magazine port features a competition-ready design for easy loading. Magazine capacity is 4+1.
The new Savage shotgun comes with 3 interchangeable flush mount choke tubes (Beretta/Benelli) – IC, M, F – in a hard-sided carrying case.
Savage Renegauge semi-auto shotgun in four different versions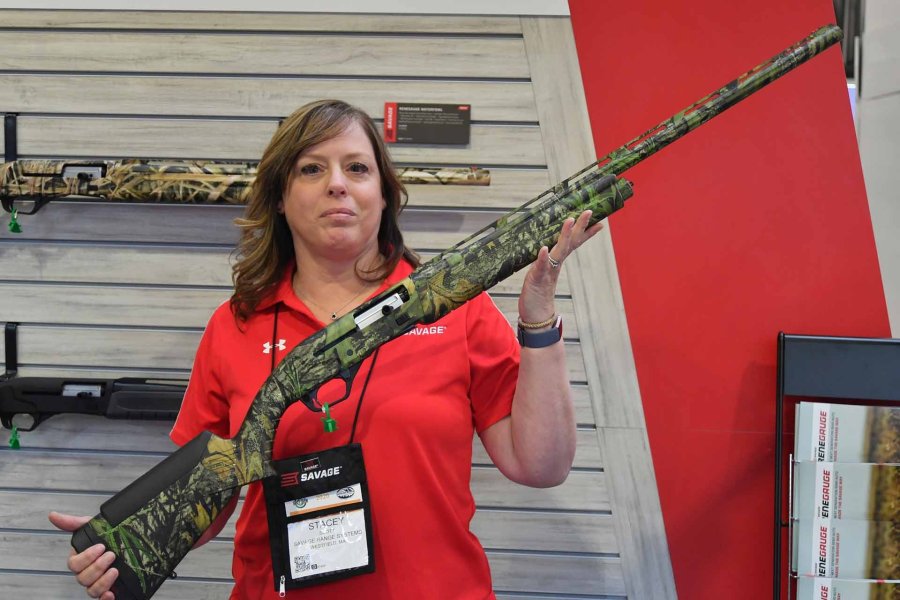 Franco Palamaro, © F.PALAMARO
Four 12-ga versions of the Savage renegauge series are available:

Renegauge Field, with 26" or 28" barrel and black synthetic stock (MSRP 1.449 USD);
Renegauge Waterfowl, with 26" or 28" barrel and Mossy Oak Shadow Grass Blades camo (MSRP 1.549 USD);
Renegauge Turkey Bottomland, with 24" barrel and Mossy Oak Bottomland camo (MSRP 1.549 USD);
Renegauge Turkey Obsession, with 24" barrel and Mossy Oak Obsession camo (MSRP 1.549 USD).
All models were showcased at SHOT Show 2020. We'll inform you soon about sales prices and availability in Europe.