The Fratelli Poli Armi company is well-known to the hunters who are looking for absolutely efficient weapons with the added value of a totally hand-made, customized product. We are talking about break-action shotguns, fine weapons that arise from the needs of hunters. 
Poli Diamond, the elegant over-under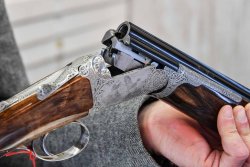 With the Diamond hunting over-under shotgun, Poli presents to the public a shotgun that expresses the top of its production, with regard both to the choice of materials and the mechanical and aesthetic processing, for an exclusive final result.
Every single piece of the Diamond over-under is entirely made from solid blocks. This technique maximizes the quality, precision, and mechanical strength of any single piece and therefore of the entire weapon.
The stocks are strictly class exibition walnut, finished in "tru oil" with fine hand checkerig (using type 0.8 tools).
Poli Diamond over-under shotgun: features

The demiblock barrels are made of molybdenum chrome steel and entirely hand-finished. The ribs are tin / silver welded – a system adopted so as to avoid altering the molecules of steel.
The action is the Boss type, as well as the forend iron that enhances the straightforward elegance of the shotgun. The length of the barrels and the various choke levels, with fixed or interchangeable chokes, depend on the choice and the needs of the hunter.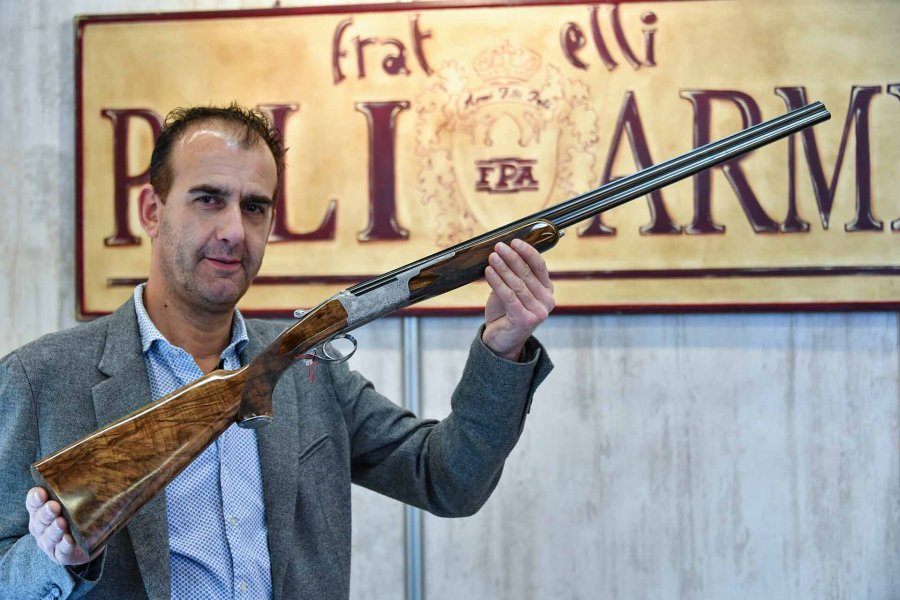 The shotgun rounded receiver enhances the harmony of the lines. This over-under stands out among all the other models for its removable Holland & Holland locks.
The single-trigger or double-trigger system is at the hunter's choice. The engravings are designed on personal taste and customer request, entirely hand-made by the best engraver masters specially chosen according to the requested subject.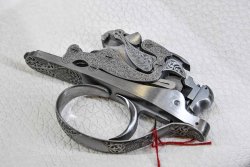 The Diamond over-under shotgun is produced in every hunting gauge: 12, 16, 20, 28, .410 ga., all with a dedicated receiver.

Being a high-quality product, made entirely on the specifications of the individual customer, the price of the Diamond over-under varies depending on the different processes and is defined directly in the Poli armory, which will also communicate the time needed to make this particularly valuable shotgun.