Cara was born in Edinburgh and spent most of childhood holidays on the west coast of Scotland. At 18, she was working on the island of Dura, she said, "I fired my first rifle (.22) and shotgun and was instantly hooked. I progressed from rabbits to deer and in the last few years have been lucky enough to hunt various species overseas."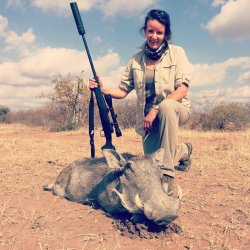 Working as a Sporting Agent gives Cara a high degree of job satisfaction, "every booking is different there's nothing better than seeing your clients happy and having a great time." 
Working and relaxing with country sports is important to her, "I work in a so-called male dominated arena and choose to shoot, hunt and fish as a pastime, not because I have anything to prove but because I like it, and always have - since that first shot nearly 30 years ago. I hunt, I often do it alone and nobody even knows I've been."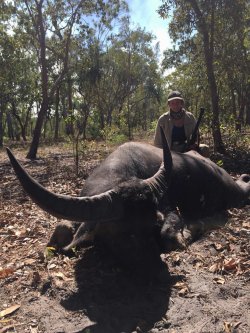 A big proportion of Cara's work is based in Scotland, and when she can she enjoys trying out something new. "It's exciting, unknown, educational and (as with all hunts) there is always a story to be told afterwards. Most hunts happen in a fab location with good scenery, and I love the wildlife spotting opportunities that pop up. I do like to potter away by myself but if I was to try something new would always want a chum or Guide. 
My personal favourite rifle for use at home in Scotland is a Sauer 101 .243. as it is a good all-rounder."
If anyone is interested in trying stalking, Cara suggests they go on a stalk as an observer, "it doesn't teach you the feel of a hunt or what it is like to take your first deer but, sharing the experiences of others is always a good idea. Stalking courses are also recommended, but you can't beat actually going on a stalk as an observer."
Cara was elected onto the BASC Council in 2016 and is Co-Founder of the Scottish Ladies Shooting Club.
Who is our author Linda Mellor?
Linda Mellor is one of Scotland's foremost shooting, fishing and hunting female writers and photographers. She is the product Ambassador for Venator Pro, a premier hunting company and stockist of the European brand Hillman. With a lifetime of countryside experience, Linda's passion, enthusiasm and respect for the outdoors and hunting is explored and shared across her writing and photography. 
For more information on Linda Mellor, please visit Linda Mellor's website, Twitter (LindaMellor) and instagram (linda_mellor).