Hunting is a topic that's been a constant in Lise's life as both her mum and dad hunt. "Most of my childhood memories are from outdoors activities such as hunting and fishing." Said Lise. "I took my hunting licence when I was 14 years old and, since then, I`ve mostly hunted small game but the last couple of years I found a new passion in big game hunting." Lise treasures her time outdoors, she said: "My relationship with nature and hunting is one of the most valuable things I have in my life, apart from the people I love, and my faithful companion, a seven-year-old Gordon Setter."
Hunting in Norway and Scotland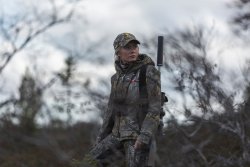 Lise's commitment to her outdoors lifestyle includes hunting, shooting, skiing, hiking and camping, she said, "My ideal hunting day would be waking up in a tent on the hills, making my morning coffee over the fire, then go out stalking reds with a good friend. Find the perfect animal to shoot; I'm not a trophy hunter but a conservation hunter."
Lise enjoys hunting at home and abroad. "What my dream is, would be to take the deer off the hills by horse as I have seen it been done in Scotland. My favourite place to hunt must be at Cabrach, and Glenfiddich Estate in Scotland, I had the most amazing hunting experience there, and I hope I get to go back there soon."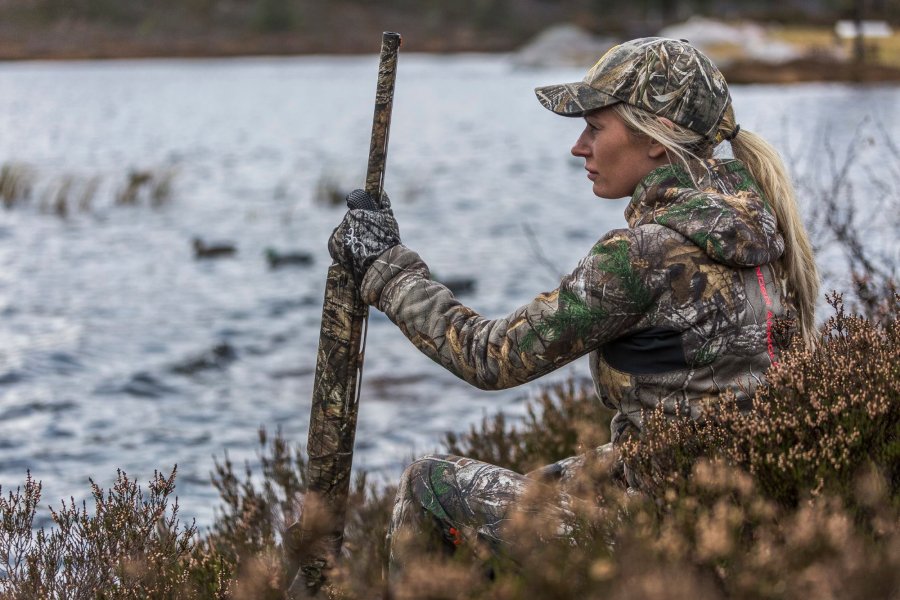 Villrypa is the name on Lise's social media accounts, "it means wild grouse," said Lise. "In the Norwegian language, it has a double meaning; it symbolises a girl who is different, willing to go that extra mile, or Kind of a 'wild one'. I found it fitting as I've done a lot of things that most people wouldn't, like swimming after a duck in water only 5 degrees Celsius, walking 30k and dragging a deer I shot off the hills by myself in Scotland (while having pneumonia). I always go 'the extra mile' and give it my all when it's something I'm passionate about, no matter the circumstances."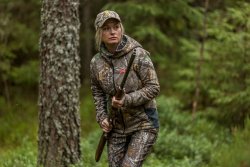 Lise sums up the pleasure she experiences when doing what she loves. "I am one of the lucky ones. I have found my happiness in life. I found it in the wilderness hunting, and the joy I get from it can't be compared to anything else in my life."
Who is our author Linda Mellor?
Linda Mellor is one of Scotland's foremost shooting, fishing and hunting female writers and photographers. She is the product Ambassador for Venator Pro, a premier hunting company and stockist of the European brand Hillman. With a lifetime of countryside experience, Linda's passion, enthusiasm and respect for the outdoors and hunting is explored and shared across her writing and photography. 
For more information on Linda Mellor, please visit Linda Mellor's website, Twitter (LindaMellor) and instagram (linda_mellor).