Rachel's memories of hunting with her dad typifies her determination, "I was 8, a skinny little thing and most of the brambles we were fighting through were bigger than me.  I remember scrambling after dad and being so determined and not deterred by the challenge ahead. The walk back home was always harder with my game bag full of rabbits but I had such a feeling of pride and achievement handing those rabbits over to mum for her stew."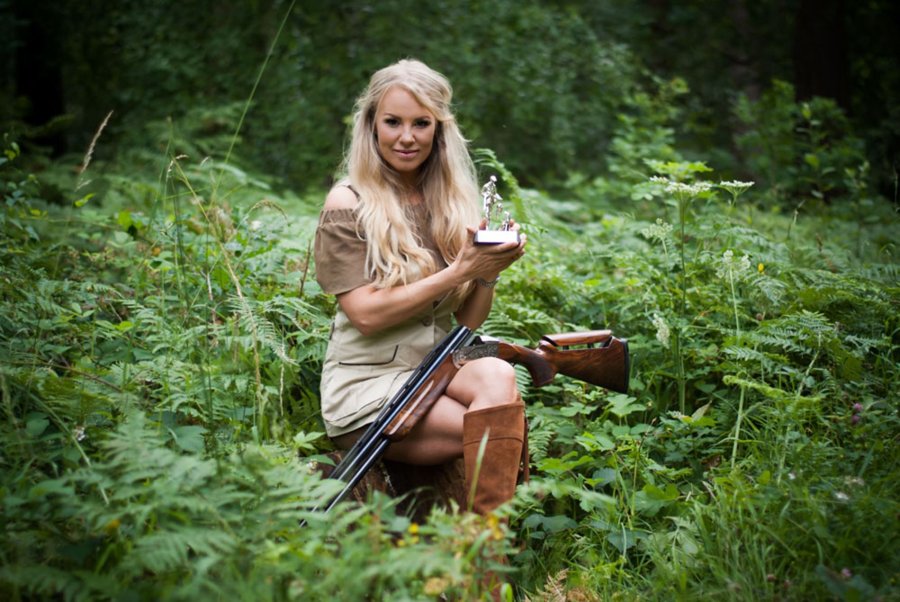 An ideal day out for Rachel, based in North Yorkshire, UK, involves shotguns or rifles. She has hunted all over the globe, "New Zealand, British Columbia and Africa, to me, are the ultimate hunting destinations, however I'm also a big fan of the Scottish Highlands."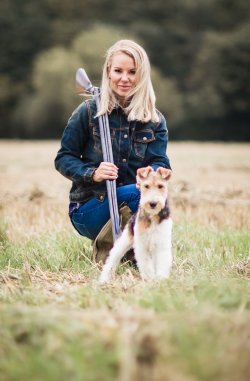 Rachel shoots with a Krieghoff K80: "It was my OT set up, however, I'm looking to change that to a Krieghoff Parcours as I'm going to shoot a bit of Sporting and FITASC again, a Parcours is perfect for game shooting so makes sense for the amount of game I shoot to have one gun I can use for everything. 
My favourite cartridges are Gamebore White Gold 7 1/2s, I used to shoot Black Gold 8s, but find White Golds have less recoil for me with a smaller frame."
"There's never been a better time to try shooting," said Rachel. 

"It's become extremely accessible over the past few years, there are opportunities for anyone to have a go - shooting grounds have become a lot more professional, well-equipped and appealing to newcomers. Get a good foundation from the offset, find a reputable coach and get those basic fundamentals right."
Rachel is a passionate advocate of game cooking and is exploring writing a game cookery book. "I've been doing a lot of game cookery over the past few years and, while I'm no chef - but I think that's what's important – I'm keen to show that game can be cooked by anyone. It's something I would really like to put out into the World."

FB:  Rachel Carrie Hunting 
Twitter @rachelhunts
IG @RachelCarrieHunting
Who is our author Linda Mellor?
Linda Mellor is one of Scotland's foremost shooting, fishing and hunting female writers and photographers. She is the product Ambassador for Venator Pro, a premier hunting company and stockist of the European brand Hillman. With a lifetime of countryside experience, Linda's passion, enthusiasm and respect for the outdoors and hunting is explored and shared across her writing and photography. 
For more information on Linda Mellor, please visit Linda Mellor's website, Twitter (LindaMellor) and instagram (linda_mellor).