ZEISS Hunting App − All what hunters need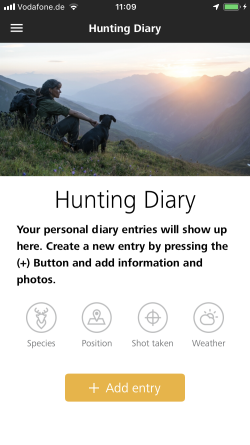 The free hunting app from Zeiss makes the hunter's day - now even more thanks to new features. With the new dashboard, users can create maps and manage their hunting grounds quickly and intuitively - via smartphone, tablet and now even on the desktop computer. Other functions such as a ballistics calculator, hunting diary, weather forecasting and the overview of your hunting equipment allow for a comfortable organization, planning and documentation. 
You can now draw maps of hunting grounds on an interactive map, mark relevant locations such as hides, baits and game cameras, and create restricted areas, such as game rest areas. Practical GPS functions support the hunter directly on site: the app shows the current position and records the hunter's most frequent movements in the area. All entries in the hunting diary can be linked to the respective area and thus provide an overview of game viewing and other events in the hunting  map.
Franco Palamaro, © F.PALAMARO
Zeiss Rangefinder and Zeiss Hunting App
The Zeiss Hunting App can also be connected via Bluetooth with the laser rangefinders of the Zeiss Victory Rangefinder system: the app transmits personalized ballistic profiles to the rangefinder. The latter combines the data with information about range, inclination angle, temperature and air pressure and calculates the exact value for the click or reticle rapid adjustment (ASV).
Another advantage: the app automatically supplies the rangefinder with software updates. So the device is always up to date.
New hunting campaign and the V8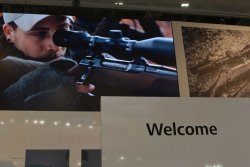 "Everyone can hunt in good weather", explains Johannes Fürst, Marketing Manager at Zeiss. "In hunting advertising, you can almost exclusively see landscapes from the picture book, sunshine, the best hunting opportunities - a perfect world. Reality, however, often looks very different. In such situations, I have to rely on my equipment one hundred percent. If my riflescope is broken, I can stop the hunt." This is where the new international communication campaign "Confidence in toughest conditions" by Zeiss comes into play.
The heart: the campaign video. It shows reality as it is. The video accompanies two young hunters through typical hunting scenes: the rifle with Zeiss riflescope falls over from the hunting stand, during the driven hunt it is exposed to pouring rain, there are temperature fluctuations. In addition, the spot alternates scenes from the Zeiss laboratory, where the optics are subjected to various stress tests - proving that Zeiss optics can withstand any extreme situation. And reliability, that's what Zeiss has stood for decades, as well as the wide range of V8 riflescopes, which offer the right setup for every hunting situation.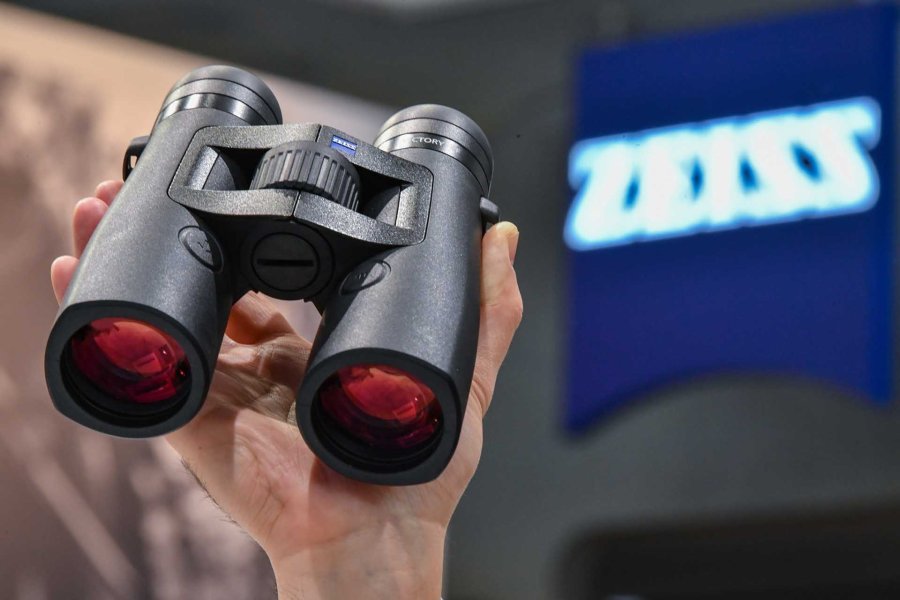 Franco Palamaro, © F.PALAMARO