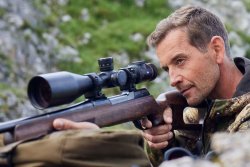 With the Zeiss Trade-ln Promotion, the renowned German optics manufacturer, now offers you the opportunity to upgrade your equipment at a reasonable price. This old-for-new promotion includes Zeiss binoculars, rifle scopes and thermal imaging devices. If you send in your old equipment to Zeiss after purchasing it, the company will refund up to 300 euros of the purchase price. It does not matter which manufacturer the old device came from. The refund amounts vary between 50 euro and 300 euro, depending on the product category and the new Zeiss model you have purchased.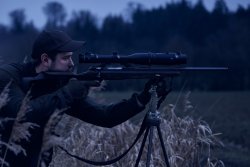 In order to receive the cashback amount, an online application must be submitted on the tradein.zeiss.com website by May 20, 2023 at the latest, providing the relevant information on the new optics and uploading a copy of the proof of purchase (receipt or invoice from the vendor). Only end customers over the age of 18 are eligible to participate. In addition, the product must have been purchased in one of the participating countries. In addition to Germany, these are Austria, Belgium, Denmark, Finland, France, Ireland, Luxembourg, the Netherlands, Norway, Sweden, Switzerland and the United Kingdom.
As soon as the application has been positively decided, the buyer should then receive a confirmation from Zeiss by e-mail and a shipping label with which he can send in the old device free of charge. After the device received has been checked, the cashback amount is then to be transferred to a previously specified account within 30 days. Details can be found on the Zeiss website mentioned above.
However, it should be noted that the amount of the respective cashback or trade-in amount depends on the model and that the exchange campaign is also tied to the respective product group. This means that when buying a new riflescope, the old device sent in must also be a riflescope, and the same applies accordingly to binoculars or thermal imaging equipment. After all, the aim is to technically upgrade the equipment and not to add to it.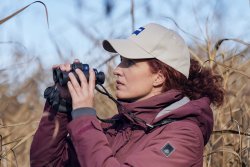 With this trade-in campaign, Zeiss wants to prevent old equipment from being thrown away. After the old device is received, it is to be carefully inspected by experts and, if possible, refurbished or recycled.
In the case of binoculars, the company has decided to take a particularly sustainable step. Selected binoculars that can still be refurbished are to be sent free of charge, with the help of a Dutch nature conservation organization, to children and nature conservationists around the world who would otherwise probably not be able to afford such optics. Learn more about this worldwide support project for children and nature observers here.
We at all4hunters.com think that this is a very good idea. And that it is always better than simply throwing away or scrapping the old, but for this purpose still usable binoculars.