Rifle and optic in the test: Tikka T3x Super Varmint RTG in 6.5 Creedmoor and Burris Veracity PH 4-20x50 riflescope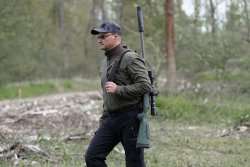 If you want to test products, and you want to do it in the context of a hunt, combined events are the best way to do it. This trend can be felt everywhere in the industry. Users want to get an idea of what they are spending their hard-earned money on. After all, you want to use the new product on the hunt and be sure that it fits you and works perfectly. 
An event that took place in Germany was the "Düben Hunting Days" in Saxony-Anhalt. The test candidates at this event: Tikka T3x Super Varmint RTG with a 60-centimeter barrel, a Svemko silencer, and possibly the hottest riflescope currently on the market with an unparalleled price/performance ratio: the new Burris Veracity PH 4-20x50.

Burris Veracity PH 4-20x50 – a new high-tech riflescope for under 1,500 euro! This is a real challenge to the competition
The YouTube channel "Backfire" from the U.S. reported at the beginning of the year about the Burris Veracity PH 4-20x50. Apparently, the riflescope has hit the highly competitive American market like a bomb, and we also had our first opportunity to take a closer look at this little marvel of technology at this year's IWA. All the more exciting for us, of course, was the question: can an end user achieve usable results with this riflescope at 300 meters without much practice?
The interest in this high-tech riflescope from Burris is huge, especially since the MSRP has been nailed down by importer Manfred Alberts in Germany at an incredibly affordable 1,499 euros.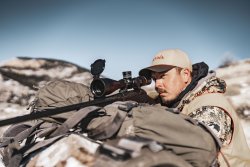 With the Burris Veracity, shots are possible with accuracy on  target up to 997 meters. A small note at this point: we would like to point out that we do not want to encourage anyone to hunt at that range. While technology makes it possible to shoot accurate groups even at long ranges, one should keep in mind the difference between hunting and the shooting range. Targets stand still  while game moves, and especially if you want to shoot a little further, even the smallest mistakes are unforgivable. So you should always test your technique on the shooting range and learn the limits of your equipment there. So, during the Düben Hunting Days, seven hunters and sport shooters had the opportunity to shoot at 300 meters. To anticipate, none of the shooters had ever shot with the Tikka T3x Super Varmint RTG and Burris Veracity PH 4-20x50 combo beforehand. It was all the more astonishing that all shooters, without exception, were able to achieve very good results at 300 meters right from the start. The technology in the Burris Veracity PH 4-20x50 is programmed via app. Once you have transferred your load via the Bluetooth connection and zeroed your scope and rifle appropriately, all you have to do is turn the elevation adjustment turret to the distance at which the target is located. By means of a digital display, you can see exactly where the aiming point is. There is a very high probability that you will hit the bull's eye with this scope. The condition, however, is that you know the distance to the target. The scope "does not" laser the distance to the target. So you have to use a rangefinder to know the exact distance to the target. 
Boar night hunting with the Burris Veracity PH 4-20x50 in combination with the Hikmicro Thunder TH35PC clip-on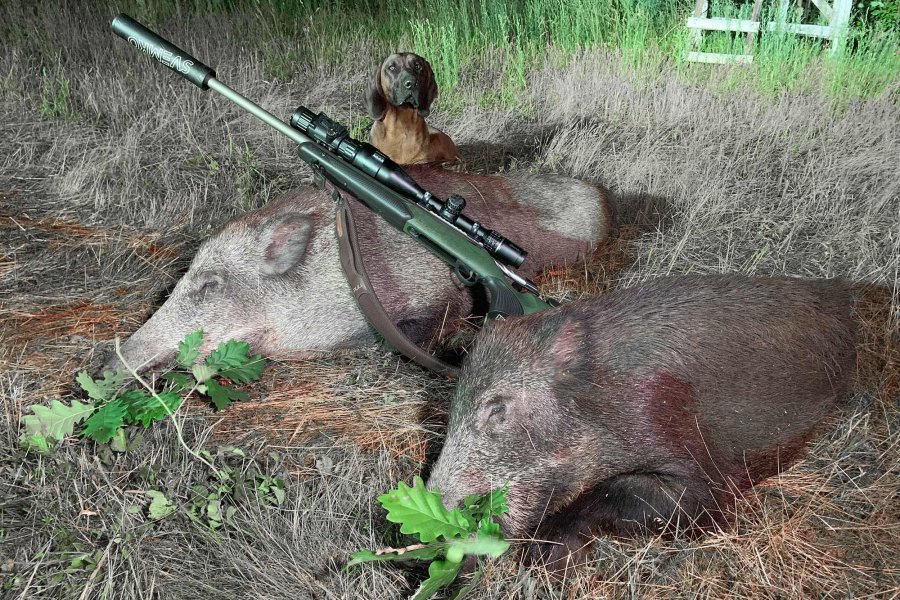 © Gert Mürmann ( Waffen Mürmann Wittenberg)
The Tikka T3x Super Varmint RTG and Burris Veracity PH 4-20x50 were then used for hunting. After the event, host Gert Mürmann, who organized the Düben Hunting Days, took the opportunity to take a closer look at the equipment in his own hunting ground with the 51-centimeter barrel version of the Tikka T3x Super Varmint. Whether stalking or night hunting for boars, the equipment was reliable and as you could see, it also worked quite well on boars with the perennial favorite from Hikmicro, the TH35PC.
The test rifle: Tikka T3x Super Varmint RTG with two-stage trigger
Triggers have the property that they have character. Sounds a bit far-fetched at first, but you have to get to grips with each trigger and develop a feeling for the mechanism in order to be able to apply a precise shot with it. I didn't like the Tikka T3x Super Varmint RTG's trigger pull at all at first. At least in the first round at 300 meters, I still thought that, because when I took a closer look at my shooting performance, I only had to register a 7. Already in the second round, it went much more familiar and the result would certainly have looked very good with 3 shots, had there not been one shot left. So for me the realization remained that one is often somewhat unfamiliar with new triggers and it takes time to become familiar with the trigger character of a firearm.
The Tikka T3x Super Varmint RTG is available in two barrel lengths. In the standard barrel length of 60 centimeters, there are 12 calibers to choose from. Our variant in 6.5 Creedmoor has a 1:8" twist.

The short version with 51 cm barrel is not available in the trendy 6.5 PRC caliber. I assume that the Finns from Riihimäki had something in mind for not offering these fast and rapid cartridges in short barrels.
Nevertheless, you can still choose from 9 calibers. Besides the two perennial favorites, the .308 Winchester and the .30-06 Springfield, the most interesting caliber for me is the .270 Win. It would certainly be worth a look in a gun test. Both variants presented here feature a varmint barrel with Ceracote coating. Other features of the Tikka T3x Super Varmint RTG include: 22mm barrel diameter, fluter chamber, enlarged bolt handle knob, height adjustable cheek-piece, muzzle thread (5/8×24 UNEF) and factory Picatinny rail. Where would I use the Tikka? Mmh, good question... but I think you are certainly best off with the long version for raised hide and possibly stalking. For driven hunting, the long version would be out of the question for me. I would go for the short version with a 51-centimeter barrel in .308 Winchester, .30-06 Springfield or the .270 Winchester. The 60-centimeter variant is certainly also interesting for one or the other sport shooter. Both models are available for purchase at a price of 2,828 euros. 
Silencer and ammunition under test: Svemko and the lead-free Sako Powerhead Blade in 6.5 Creedmoor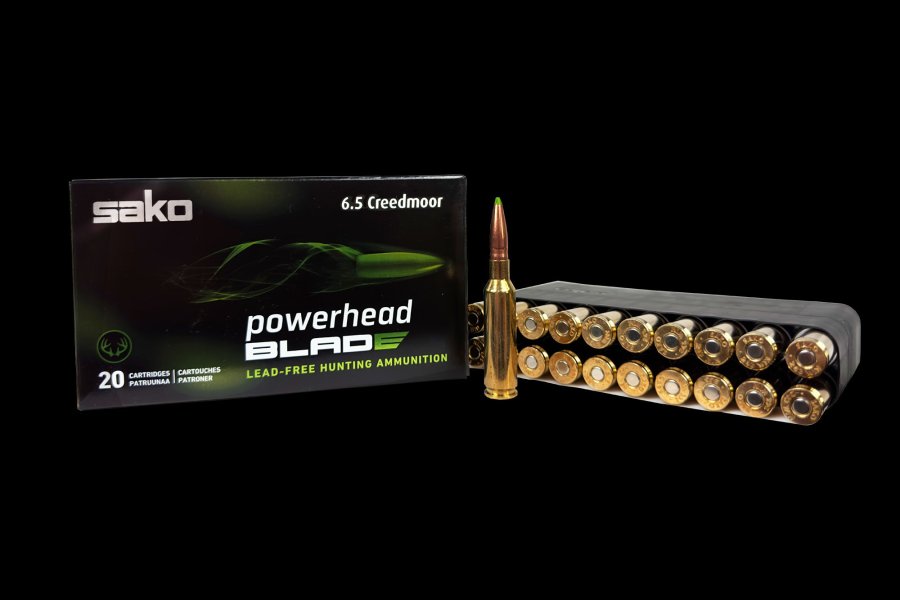 We recently had a reaction to one of our videos on YouTube. There it was claimed that you can "hardly" expect more accuracy when using silencers. Let's leave it to the "social media experts" to clarify this question. For me personally, at least, it is certain that with the silencer you experience a much quieter shooting and the standard silencer from Svemko is no exception. Even the standard version minimizes the shot noise by up to 34 DB. For the environment, a silencer is a blessing, because you not only protect your own auditory canals, but also take  take your surroundings into consideration. For me these are advantages that are not to be neglected, beside the better shot feeling. Nevertheless, here again the question to our readers: do you also shoot more accurately with a silencer? With Quickmount, you can even use Svemko's "all-rounder" up to caliber 9.3x62.

At this point, a few words about the lead-free ammunition from Sako. We have already used the Powerhead Blade in a wide variety of calibers and so far it has performed very well in all tests without exception. And the 6.5 Creedmoor was no exception, because in addition to the very good shooting results at 300 meters, our host Mürmann was also able to reliably shoot one or two pieces of game with it.
Results: accurate shooting at 300 meters
Let's move on to the "sporting" evaluation. As already mentioned, all shooters were able to achieve very good results with the Tikka T3x Super Varmint RTG in 6.5 Creedmore and Burris Veracity PH 4-20x50 combo. And this without being able to deal with them in detail beforehand. At this point we would like to thank Gert Mürmann for organizing the event.

Ranking – 300-m shooting with the Burris Veracity PH 4-20x50 on the Tikka T3x Super Varmint in 6.5 Creedmoor
Result from 3 shots at 300 meters
(these are not grouping sizes)

Uwe
28 points

Jan

27 points

Maurice

26 points

Joseph

25 points

Jürgen

21 points

Martin

18 points


Mathias (out of the ranking)

27 points