For GECO, last year was all about both a visual and strategic realignment of its brand identity, as well as the introduction of new product lines like the GECO Target HP for competition and training. It involved a new logo, new packaging, innovative advertising and a completely revamped website. This year, the manufacturer is consistently continuing on this path and now unveiled its new products for the hunting and sporting ammo segments at IWA 2022, all under the new motto: GECO – where excitement starts!
Which ammunition types from GECO will receive new loads and which users can look forward to new "fodder" for their caliber(s)? Here you can read all about the new announcements and find out when the respective products will be available from specialist dealers.

GECO Star: lead-free all-round ammunition now also in 9.3x62 caliber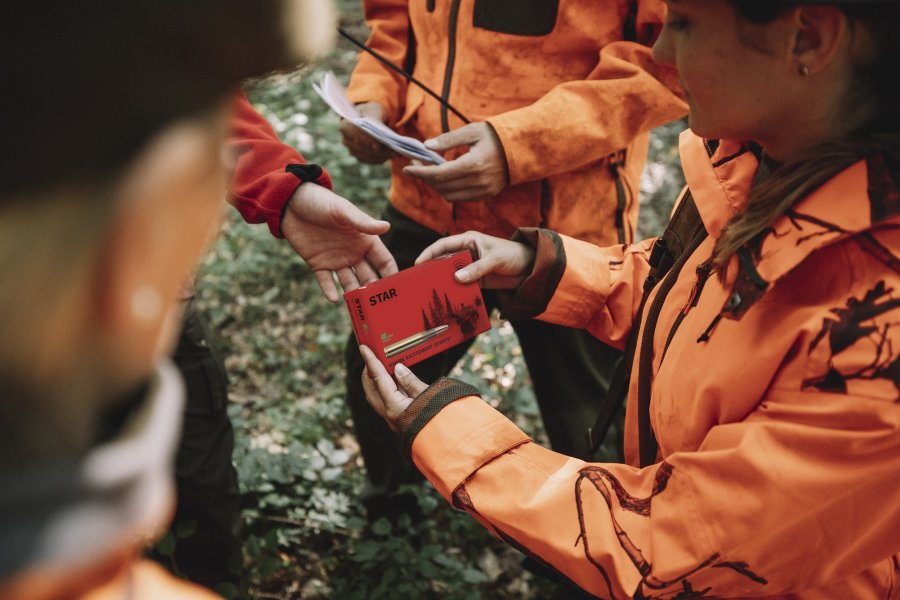 The GECO Star lead-free deformation bullet has not been around long. So far, it is available in six of the most common calibers. Last year,  the .308 Win., .30-06 and .300 Win. Mag. were joimed by loads for 7x64, 8x57 JS and 8x57 JRS. Now there is further addition: the universal-use, all-round cartridge will also be available in the classic 9.3x62 caliber with 16.2 gram bullet from the second quarter of 2022. For reloaders, the GECO Star bullet will also be available from the second quarter of 2022 in .30 caliber with 10.7 grams bullet weight and in 8mm S with 10.4 grams bullet weight.

The bullet material used in the GECO Star is copper. Thanks to its hollow-point design, it has excellent deformation properties and has also proven to be particularly gentle on game. Accuracy and ballistics are also right thanks to performance grooves on the bullet. With the GECO Star in the popular 9.3x62 caliber, the manufacturer is introducing a further range of lead-free hunting ammunition with good performance and an attractive price-performance ratio.
New GECO Star in 9.3x62, .30 and 8mm S technical data:

| | | |
| --- | --- | --- |
| Caliber    | Weight | Available from |
| 9.3x62 | 16.2 grams / 255 grains     | 2nd quarter 2022 |
| For reloaders: .30 | 10.7 grams / 165 grains    | 2nd quarter 2022 |
| For reloaders: 8mm S | 10.4 grams / 160 grains    | 2nd quarter 2022 |
GECO DTX 2022: new .308 Win. load for the training cartridge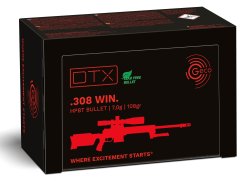 GECO also offers lead-free ammo for sporting use. This is especially significant since the GECO DTX was developed as a cartridge for sport shooters with a high ammunition consumption. In addition, the DTX also offers excellent value for money. Busy sport shooters who train frequently therefore benefit twice over, as the ballistic performance and accuracy of the GECO DTX are also right.

The training cartridge is already available in the popular 9 mm Luger, .223 Rem. and .308 Win. calibers, but will now also be released as a lead-free alternative for .308 Win. from the second quarter of 2022.

Lead-free GECO DTX training cartridge in .308 Win. technical data:
| | | |
| --- | --- | --- |
| Caliber | Weight     | Available from |
| .308 Win. | 7.0 grams / 108 grains    | 2nd quarter 2022 |
Video: all GECO product innovations for sport shooters as well as the GECO Action Extreme Fragmentation lead-free handgun ammo.
This video has been hidden because of an external service (YouTube) that could potentially collect personal data.Allow video services for the duration of the visitAllow video servicesStop allowing video services
GECO Action Extreme Fragmentation: short-range ammunition with partial fragmentation bullet for self-defense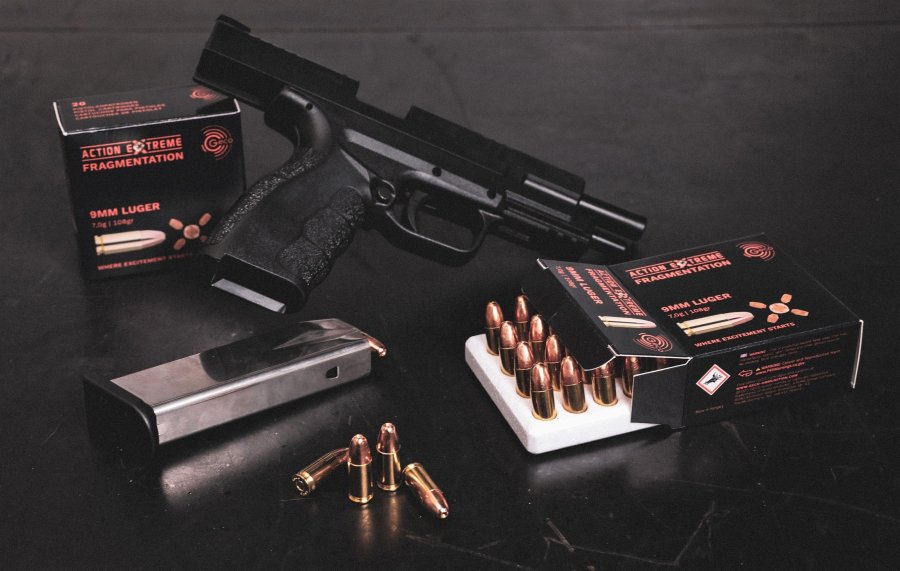 With the Action Extreme, GECO has a deformation bullet on the market that meets all the requirements and standards expected of modern handgun ammunition for hunting and self-defense: excellent mushrooming behavior, high penetration depth and high residual weight. Read our test of the GECO Action Extreme "Deformation" here.

GECO is now introducing the Action Extreme Fragmentation, an additional monolithic, high instant impact partial fragmentation cartridge in .380 ACP, 9mm Luger, .40 S&W and .45 Auto calibers, available in the first quarter of 2022. The new copper bullet fragments on impact into five splnters for fast energy release, while the residual body is said to penetrate 38 centimeters.
New lead-free GECO Action Extreme Fragmentation technical data:

| | | |
| --- | --- | --- |
| Caliber   | Weight    | Available from |
| .380 ACP    | 5.5 grams / 85 grains   | 1st quarter 2022 |
| 9mm Luger   | 7 grams / 108 grains   | 1st quarter 2022 |
| .40 S&W | 10 grams / 155 grains   | 1st quarter 2022 |
| .45 Auto | 11.3 grams / 175 grains  | 1st quarter 2022 |
GECO Target HP: a new precision "tack driver" for long-range shooters
Last year, GECO presented its new sport and training ammo specially designed for long-range shooting: with the GECO Target HP, GECO had a cartridge in the pipeline tailored to the target group of the booming long-range discipline: fittingly, of course, in the trendy 6.5 Creedmoor and 6.5x55 SE calibers. 
Now the manufacturer is adding the widely used .308 Win. caliber to its Target HP. The cartridge is said to be particularly pleasant to shoot thanks to balanced recoil behavior and smokeless powder – ideal for long training sessions.
In view of the manufacturer's usual advantageous price-performance ratio and with a quantity of 50 cartridges per package, the GECO Target HP is particularly suitable for shooting training, but thanks to the accurate hollow-point bullet with aerodynamic boat tail, it is also suitable for competition. 
The GECO Target HP in .308 Win. caliber is scheduled to be available from the second quarter of 2022.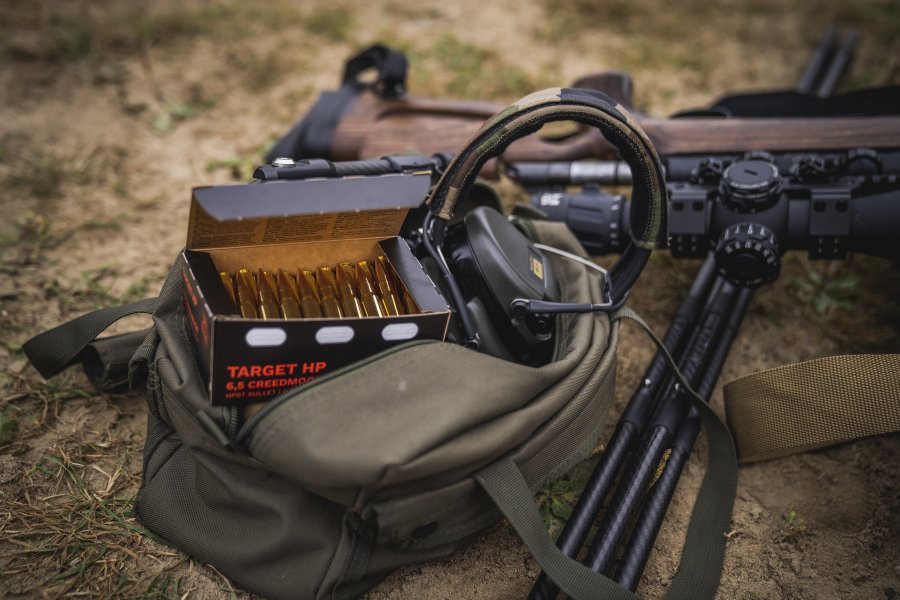 New GECO TARGET HP long-range ammunition technical data:
| | | | |
| --- | --- | --- | --- |
| Caliber   | Weight    | Available as of    | Pieces per package |
| .308 Win. | 10.9 grams / 168 grain | 2nd quarter 2022 | 50 |
We'll introduce you to GECO's individual loads and products in more detail later this year.
For more information on GECO's new products for 2022 please visit geco-ammunition.com/en.