Actually, he doesn't have any time to spare. Family man Sascha Back has three children and is happily married. During his main professional activity, he works as a busy management consultant. But in the last 20 years, shooting sport has always taken clearly defined dates in his calendar, which in turn is reflected in numerous successes and many trips of the GECO team shooter.
Sascha Back: successful with revolver and semi-auto rifle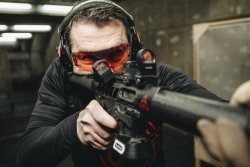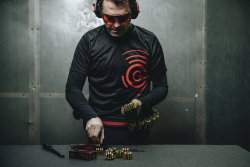 Meanwhile, he is a 14-time German champion in the IPSC Revolver Division, as well as European champion in 2010 and European runner-up in 2013 and 2016. In addition, Back had secured an (unfortunate) fourth place three times at World Championships in 2011, 2014 and 2017. He also among the leading contestants in the Steel Challenge, a quick-off-the-mark competition shooting at steel plates in several standardized exercises, as evidenced by seven European Championship titles in the Revolver Open and Standard Divisions. His main IPSC competition gun is a Smith & Wesson Model 929 revolver in 9mm Luger and an unusual 8-round cylinder. He also uses S&W 586 and S&W 627 revolvers which, like all his revolvers, have been prepared by German tuning specialist Karl Hamann from Wolfsburg.
The fact that he is now also very accurate and fast with long guns is again evidenced by four titles of German champion in the IPSC Rifle 1500J discipline aka PCC (Pistol Caliber Cartridge) in 2018, 2019, 2020 and 2022. In 2018 and 2019 he was also German runner-up in IPSC Rifle championships, then twice champion 2021 and 2022.
Even as a little boy, he was fascinated by everything that explodes, pops and smells like burnt powder. Accordingly, shooting sports were probably the most harmless thing, with 12-year-old Sascha living out his personal interest in air rifle shooting. When he decided to pursue an international career in the field of firearms, he was 23 years old. In 1995, he got into large-caliber shooting. Since then, the athlete has continuously celebrated many successes.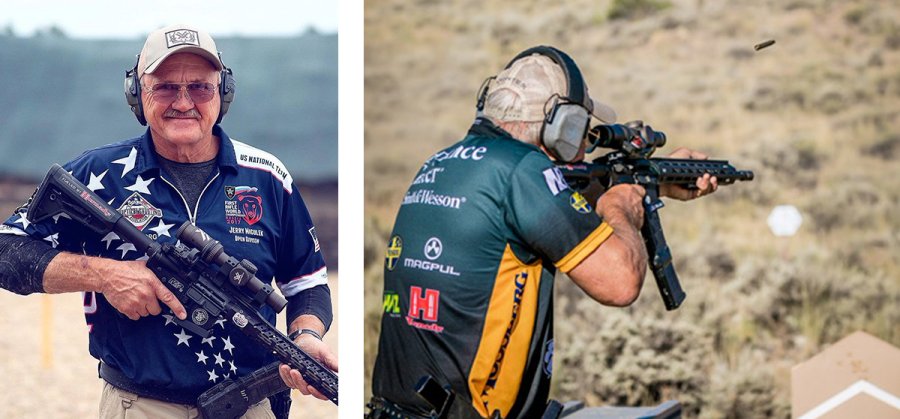 One of his unforgettable experiences in the world of shooting sports was at his very first IPSC World Championship in Rhodes, Greece, in 2011. "I had just recently been crowned European champion and started in a squad with the US pros around Jerry Miculek, the world's best revolver shooter. You could say I was peeing myself!," the fifty-year-old says with annoyance. After a tough, exhausting fight, he finished in a thankless fourth spot. "Suffice to say it was a respectable achievement, but still one that made me want to weep seeing as I'd missed bronze by no more than a whisker. But the man v. man final (shoot-off) among the best competitors made up for the disappointment in the end. I had the distinct honour of competing against 'Mr. Revolver' Jerry Miculek in the final round, although he beat me 3-1. But I have to admit that he might have gifted me and the spectators one victorious run in the shoot-off."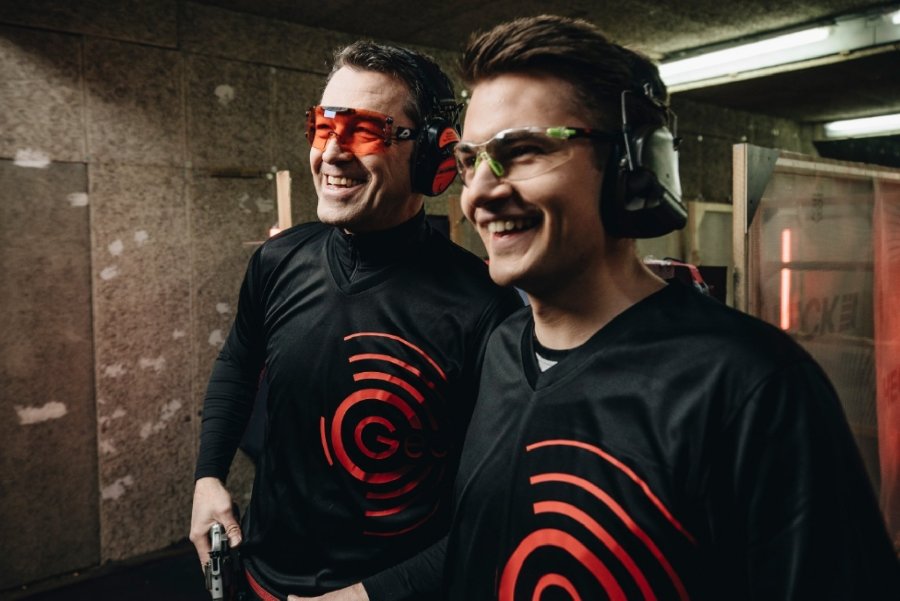 However nerve-wracking and devastating it may be at times, a good athlete must also accept defeat and ultimately work on himself constructively. Sascha Back therefore has the following tip for newcomers: "Look for a practice partner who is either experienced or at least moderately successful. If you can't find one close to you, enter competitions and try to join a group ("squad") with shooters who finish in the top positions. You can pepper them with questions or simply observe how they approach a stage. It's a great way to learn!"
IPSC: Sascha Back's guns and his loads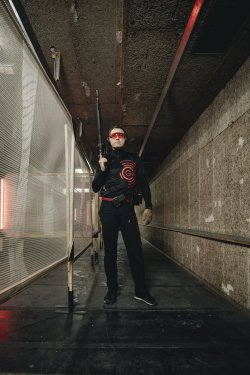 For ammunition, no matter in which of his competition firearms, Back relies on GECO. In training, he fires the GECO 9mm Luger/124 grain FMJ ammunition from his S&W 929. In competitions, he shoots his own trusty handloaded cartridges, consisting of 4.0-grain Reload Swiss RS12 and 139 grains GECO FMJ bullet (the projectile has unfortunately been discontinued and is no longer available, so Sascha Back will develop a new handload). From time to time he also devotes himself to pistol shooting and then trusts his STI 2011 Edge in .40 S&W, which he feeds with the GECO 180-grain factory ammunition in this caliber. Or he reaches for his Tanfoglio Gold Custom Eric in .38 SuperAuto, which he feeds with Geco .38 Super Auto.
In the long gun disciplines, he uses Dynamic Arms Research DAR-15 rifles in .223 Remington (IPSC Rifle) and 3G-Sports 3G-TEC9-Pro carbines in 9mm Luger (IPSC PCC). In IPSC Rifle disciplines Sascha mainly uses the GECO 55-grain Sport. However, in training he also likes to shoot the recent GECO 55 Grains DTX ammunition and uses a Nordic Components AR-15 rimfire conversion kit, which then fires GECO .22 Semi Auto rimfire ammunition.
In competitions, however, the top marksman in the .223 Remington centerfire caliber occasionally loads his magazines with RWS 77-grain Elite Target Plus or handloaded cartridges with the 52-grain RWS MJ bullet, Reload Swiss RS40 propellant and GECO Small Rifle primers. In IPSC PCC, Sascha trains with the GECO 9 mm Luger/124-grain FMJ ammunition, but also has a handload ready for matches with Reload Swiss RS20 powder and the 124-grain GECO full metal jacket bullet.
The complete portrait of Sascha Back and all product information about the ammunition can be found on the GECO website.