With more than 150 years of activity in the field of firearms, Remington is one of the oldest American companies. Founded in 1867 by Eliphalet Remington, like other historic US gun manufacturers had its ups and downs, but is still on the market today with a line of products ranging from bolt-action rifles to shotguns, from "black rifles" to self defense and sports shooting guns, not forgetting a complete range of ball and shotshell ammunition. 

Remington 700 ADL Tactical FDE HB: lots of quality at a low price
In Remington's immense catalog we found this umpteenth iteration of the model 700 bolt-action rifle, a super classic declined in dozens of variants and special editions.
The 700 ADL Tactical HB is in fact a special version of the classic Remington rifle, with carbon steel heavy barrel with blued finish and threaded muzzle with muzzle cap.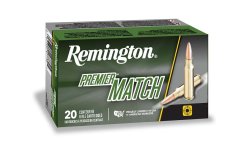 The particular design of the receiver with a blind magazine offers more rigidity to the action for better accuracy. The ergonomic stock is made of synthetic material and has a Flat Dark Earth (sand color) finish with non-slip inserts on the grip areas.
The Remington 700 ADL Tactical features the X-Mark Pro trigger with adjustable pull weight  between 3 and 5 pounds (1360-2270 grams). The trigger is factory set at 3.5 lb / 1600 grams. The new rifle is available in the new and sought after 6.5 Creedmoor caliber in addition to the usual .223 Remington and .308 Winchester. In caliber .223R the capacity of the magazine is 5 cartridges, in 6.5C and .308W it is 4 rounds. Barrel length is 24" / 61 cm for the .223 and 6.5 models, while for the .308 caliber it's 20" / 51 cm long.
The rifle is shipped without iron sights but is fitted as standard with a Weaver-type 15 MOA rail. Retail price is around 895 euro, but this may vary in your country due to local VAT and other taxes.

Remington 700 ADL Tactical FDE HB: technical data
| | |
| --- | --- |
| Manufacturer: | Remington Arms, USA |
| Model:  | 700 ADL Tactical FDE HB |
| Type:  | bolt-action rifle |
| Calibers: | 6.5 Creedmoor, .223 Remington and .308 Winchester. |
| Barrel length:  | 24"-20" / 61-51 cm |
| Magazine capacity:  | 4/5 rounds |
| Weight: | 141-134 oz / 4.0-3.8 kg. |
| Price:  | from 895 euro |