Tanfoglio is an Italian company based in Gardone Val Trompia that has earned a solid reputation in the field of IPSC Practical Shooting (which in some countries is also called Dynamic Shooting) with a range of models ranging from the simplest ones suitable for neophyte shooters, up to real "Formula One" guns – that is, extremely specialized and sophisticated pistols. Among the many models showcased at the EOS Show in Italy, we have chosen this fascinating Stock III Pro, a new semi-automatic pistol designed for the IPSC Production Division – this Division, which now has the most participants, is the domain of the common 9mm "service pistols" with open sights and typical barrel lengths: only minor modifications are allowed. (All authorized gun types are listed in the updated "IPSC Production Division List".)

Tanfoglio Stock III Pro: CZ 75 is still the inspiration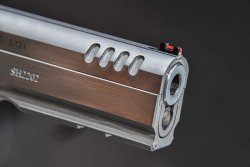 Franco Palamaro, © F.PALAMARO
Based on a mechanical scheme with external hammer and double action/single action trigger, with the characteristic CZ 75-style slide that rides insider its frame rails, the Tanfoglio Stock III Pro is an "all metal" gun – which is rarely seen outside of dynamic competitions. Lockyng system is the Browning-Koucky type, with two locking lugs on the barrel and enclosed cam track integral with the barrel.
Available in 9x19, 9x21, .38 Super Auto, .40 Smith & Wesson, 10mm Auto and .45 ACP calibers, it has a 121-mm long "bull" barrel with polygonal rifling, for an overall length of 227 mm.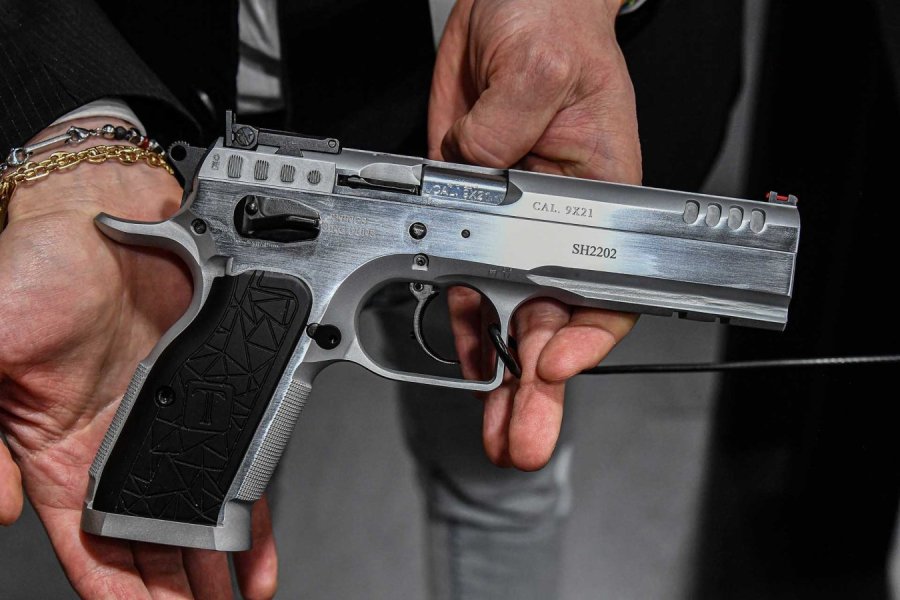 Franco Palamaro, © F.PALAMARO
The total weight of 1.320 grams allows to positively tame recoil. Among the most interesting features of this pistol we find the mentioned slide with internal frame rails and raised rear cocking serrations and milled front serrations, which create a new aesthetic effect. The manual safety with oversized lever is ambidextrous. Sights consist of a micrometrically adjustable rear notch and a red fiber optic front sight. The trigger guard is squared so as to offer the shooter's weak hand an additional support to control the gun even under the stress of competition conditions. Of course, there is a Picatinny rail on the full-length dust cover, which allows the mounting of accessories.