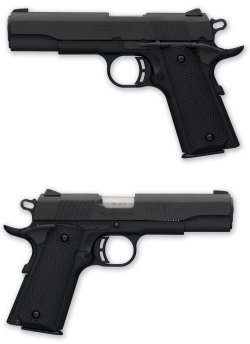 First showcased last January at the 2015 SHOT Show in Las Vegas, the Browning Black Label 1911-380 semi-automatic pistol entered mass distribution in the U.S. early on in July; it will take a while before it's launched on the international exports market, but it's worth taking a look nonetheless, particularly since it's packed with features that might interest shooters from all throughout the world.
The .380 ACP (a.k.a. 9 Short, a.k.a. 9 Kurz) ammunition has been living a new moment of popularity as a personal defense caliber in the U.S. following the surge of gun sales between women, younger and elderly people, and overall first-time gun owners in the past few years. With a plethora of state-of-the-art chamberings available, ranging from expanding to frangible, providing the .380 ACP round with superior stopping power even when compared to higher calibers, today this category of firearms represents an excellent compromise for those shooters requiring both controllability and guaranteed terminal effect on target.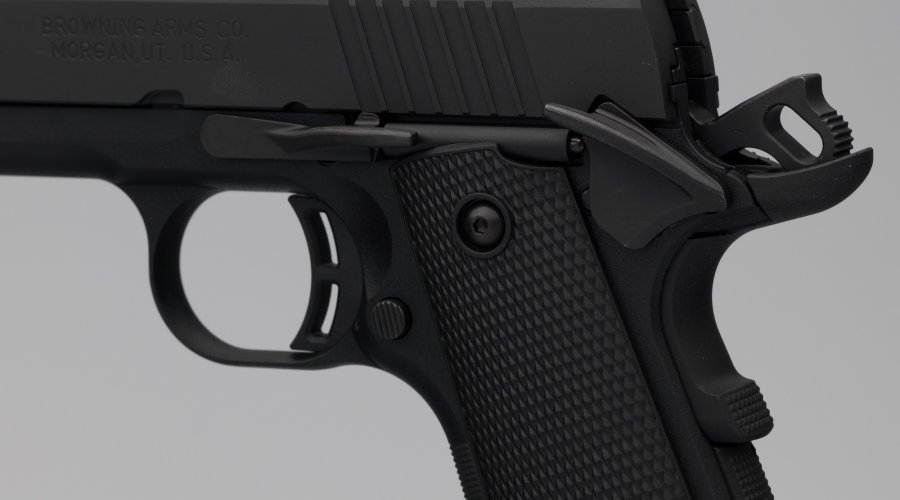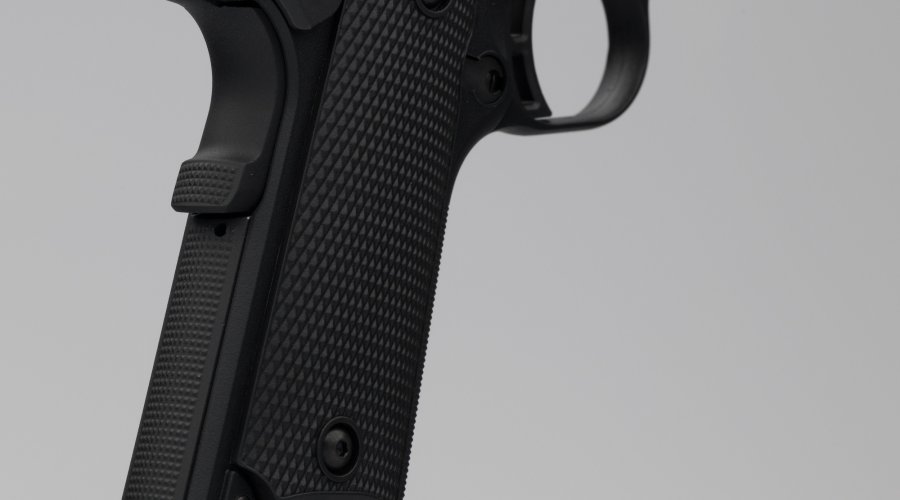 The Browning Black Label 1911-380 is definitely not the world's first .380 caliber 1911-based pistol, and definitely won't be the last.
But while, as of today, basically all similar pistols were nothing more than standard .45-caliber 1911s scaled down to a .380 chambering, the Browning Black Label 1911-380 is the first of its kind to have been fully redesigned and manufactured from the ground up around the dimensions, the performances and the specs of the .380 ACP round. This ensures a level of reliability that most (if not all) other .380-caliber 1911-style pistols can only dream of.
The 1911-380 is 85% of the size of a standard .45-caliber 1911, making it ideal for concealed carry and for a wide variety of shooting uses.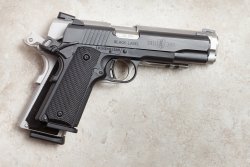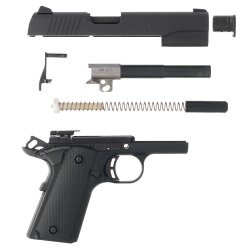 The Browning Black Label 1911-380 semi-automatic pistol offers a crisp, extremely light single-action only trigger and an ambidextrous frame-mounted manual safety for "Condition One" carry. The trigger and hammer are skeletonized, and the 10,8cm/4.¼" long cold-hammer forged barrel sports a Target-style crown for higher accuracy.

Unlike what happens with most of the modern "pocket pistols" that chamber the snappy .380 ACP cartridge, the Browning Black Label 1911-380's longer barrel increases bullet velocity for more downrange punch and, once again, an improved acccuracy level if compared to basically any .380-caliber pistol out there.

At the same time, the grip remains compact and yet long and wide enough to allow the shooting hand full purchase for added handling and shooting comfort.
The Black Label 1911-380 pistol is built around a matte black stainless steel slide with dovetailed, fixed front and rear sights, and on a non-railed composite (polymer) frame, whose interchangeable synthetic grip panels are compatible with those manufactured by the Browning Arms Company itself for the .22 rimfire caliber Black Label 1911-22 line of semi-automatic sporting pistols.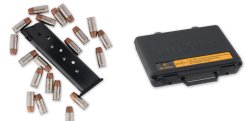 The Browning Black Label 1911-380 semi-automatic pistol is 19 centimetres (7.½") long overall, and feeds through single-stack black stamped steel magazines holding eight rounds of .380 ACP ammunition each. Its overall weight ranges around 490 grams (17.½ ounces) when empty.
Its current manufacturer's suggested retail price in the United States is set at $669.99 (about 610 Euro at current change), but street price may vary; the Browning Black Label 1911-380 is sold in a sturdy ABS case for convenient transport. No information has been released so far concerning slated availability or pricing for this pistol outside of the United States.
This video has been hidden because of an external service (YouTube) that could potentially collect personal data.Allow video services for the duration of the visitAllow video servicesStop allowing video services