An interesting Pre-Black Friday special offer from Zeiss: with the on-line purchase of any Conquest V6 Riflescope buyers will get a pair of free Terra ED 10x42 binoculars (whose normal price is 450 USD). To take advantage of ZEISS Holiday Special offer, customers should simply enter code TERRABLK for the model in black or TERRAGRY for model in grey at checkout.  The offer excludes the Terra Pocket models, and limit is one binocular per order.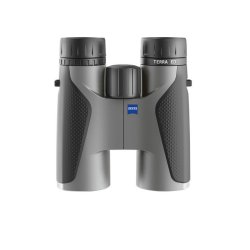 The recently revised second-generation Conquest V6 series features top ZEISS quality despite being favorably priced. All ZEISS Conquest V6 models feature a black anodized aluminum casing filled with nitrogen and the water and grease-repellent LotuTec lens coating that helps to enjoy clear vision at all times. The very fine crosshair reticle 60 conceals the target only minimally and the point disappears completely when the reticle lighting is switched off. The V6 line offers a range of models for every kind of hunting.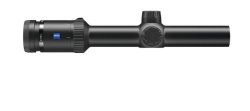 The Terra ED binoculars are robust, reliable and easy-to-use, delivering a high-contrast image with razor sharp details thanks to the keen optical precision of the Schott ED lenses. The hydrophobic multicoating layer ensures that the images remain clear, even in damp weather. The binoculars are waterproof and filled with nitrogen, making them ideal for rugged environments.