The new Pulsar Trail LRF thermal riflescope line is a natural evolution of the highly acclaimed Trail series of thermal imaging optics. The Trail LRF adds an integrated laser rangefinder to the device, placed on the left side.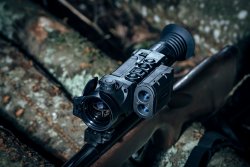 Taking advantage of the highly modular unified Pulsar hardware and electronics platform, adding laser range finding features is easy, using the same reliable technology already in use on many Pulsar night vision and thermal devices.

The LRF module features a 1800meter / 2000 yard maximum measurable range, that is displayed in the eyepiece.
The same features of the Trail XQ (384x288 pixels) and Trail XP (640x480 pixels resolution), 50 hz refresh rate models are available in the respective LRF versions, including the same long-lasting B-pack power supply system, Wi-Fi module for video streaming, integrated video and sound recorder with 8 Gb storage and rugged, fully waterproof, ergonomic and recoil-proof body of the standard version of the riflescope.
Pulsar Trail LRF: 5 different models available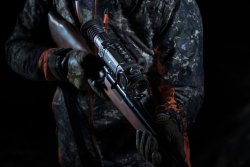 The Pulsar Trail LRF will be available in five models: Trail LRF XQ28, XQ38 and XQ50, and the top of the line Trail LRF XP38 and XP50. As usual, the numbering refers to the front objective lens focal length.
More features and specs of the Pulsar Trail LRF thermal riflescopes - including pricing and actual availability of the five announced models on the market - will be unveiled at the 2018 SHOT Show introduction in Las Vegas, later this January. Stay tuned for our coverage of the show!