After the groundbreaking Merger XL50 thermal imaging binoculars, Pulsar presents a second thermal imaging optic featuring an incredible HD resolution, 50hz full-frame-rate sensor: the new flagship Thermion 2 LRF XL50 thermal hunting riflescope.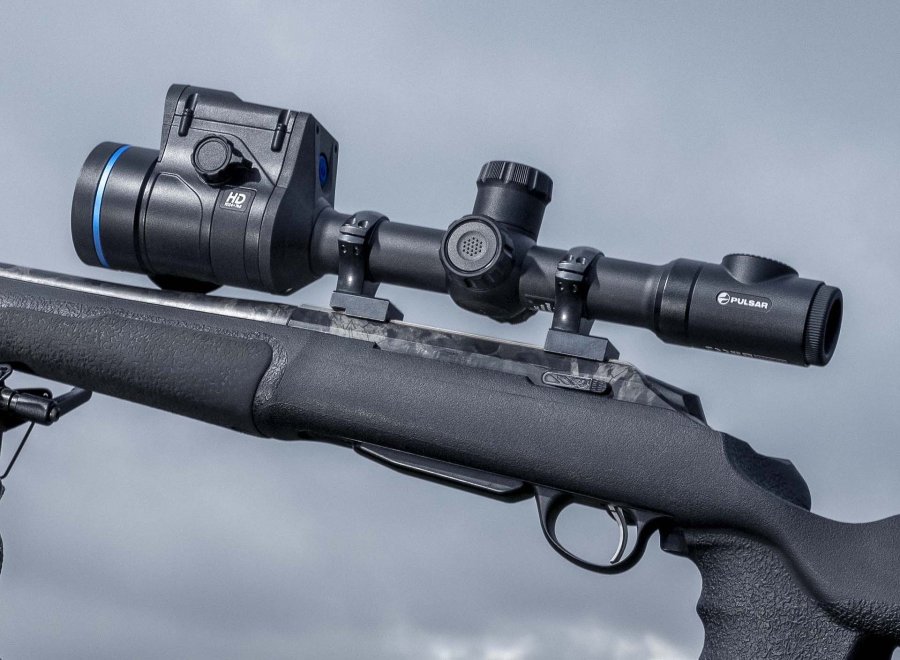 Undoubtedly, the XL50 can be considered as the new market reference standard, due to the performance offered by the Lynred European-made 12um FPA (Focal Planar Array) microbolometer sensor featuring 1024x768 pixel resolution for unprecedented image definition and detail in a riflescope – which is also coupled by the full-color AMOLED microdisplay in the eyepiece with the same resolution, for a 1:1, pixel per pixel view without any interpolation or image scaling for a crystal clear, highest possible quality and definition image.
Native magnification of the riflescope is 1.75x, which, with the 8x digital zoom ratio, allows for a maximum magnification of 14x; given the sensor resolution, maximum magnification should be perfectly usable in all situations – as soon as I receive the promised sample, that's going to be one of my first tests to check.
Field of view is 14 degrees, compared to 12.5 for the XP50, mainly due to the fact that the latter has a native magnification of 2x.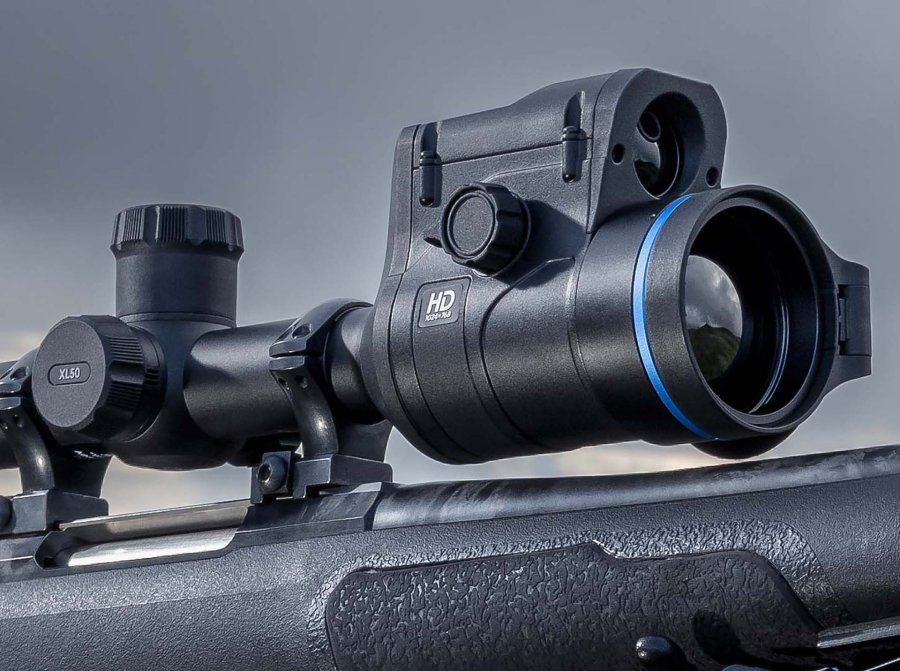 The Thermion 2 LRF XL50 is externally slightly different from all other models in the series, being about 5 mm longer than the XP50 or XG50; in addition, a metal label on the objective bell clearly shows the sensor resolution with the "HD" logo.
Other interesting features include a complimentary Bluetooth remote control in the box, updated firmware with improved digital image processing, sensor sensitivity amplification adjustment, new filtering algorithms and fine tuning control of brightness and contrast; and last but certainly not least, support for Pulsar's Stream Vision Ballistics software, which interfaces seamlessly with the built-in laser rangefinder capable of 800-m measuring range for perfect shots at any ethically possible hunting distance.
I will be receiving a sample of the Thermion 2 LRF XL50 hunting riflescope soon. Stay tuned to all4shooters.com for a full test and listing of its technical features!
The new top-of-the-line Thermion 2 LRF XL50 thermal vision scope is already available on the EU market at a suggested retail price of 6,590 euro – although different VAT taxation could mean a slightly different price tag in your region.