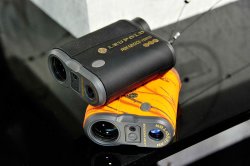 Leupold introduced a new version of the RX-TBR 1200i laser rangefinder, adding the capability to calculate accurate wind holds based on ballistics and range, using the tested True Ballistic Range (TBR) technology. Leupold's TBR calculates the incline to the target, and calibrates the true range to dial in based on the ballistics of the cartridge. 

The new RX-1200i TBR/W with DNA rangefinder also automatically calculates a wind hold value for a 10 mph wind, at a 90-degree angle (full value) to the shooter. The corrected hold is then displayed in MOA, Mils or inches/centimeters. The result is that this rangefinder solves for proper elevation and windage adjustments, showing the shooter the correct equivalent distance in the high quality, OLED integrated display.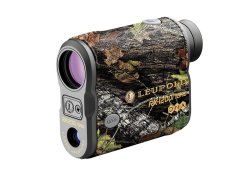 Using OLED technology allows the display to provide up to 3 times greater light transmission, outperforming LCDs in low-light conditions. Other improvements in the TBR software include the increase from 7 to 25 ballistics groups and the expansion of the ballistic database. 

The RX-1200i TBR/W with DNA features a clear, bright and wide field of view 6X magnification eyepiece to aim the rangefinder.
Built using a machined aluminum body and frame, the RX-1200i TBR/W is waterproof and fog proof. It is available in black/gray, Mossy Oak Break-Up Infinity and Mossy Oak Blaze Orange.