Article also available in other languages
It's been quite some time that the market offers a selection of variable magnification optics that feature a "low" zoom setting that is true 1x magnification, in which the observed image through the optics matches the image that the naked eye perceives.
Of course, usually these variable magnification riflescopes are quite expensive and pretty large. Shooters that do not really need the additional magnification beyond 1x, normally would turn their attention to the Red Dot reflex or holographic aiming optics market.
There is, however, a very interesting alternative that uses a somewhat traditional approcah in its optical engineering and construction, manufactured and offered by Leupold: the Prismatic 1x14mm riflescope.
This fixed magnification riflescope features a true 1x magnification and is available both in a "professional" Military / Tactical version, and a hunting version - although actual differences are only cosmetic.
The Prismatic features an etched reticle that can be illuminated with a separate, mount-on module, and precision windage and elevation turrets that are finger-adjustable, with a ½ MOA per click value, and a built-in Picatinny compatible cross-bolt mount, all made from machined and hard anodized 6065-T6 aircraft-grade alloy for exceptional strength.
The Leupold Prismatic scope does offer many advantages in respect to some of the issues typical of reflection or holographic red dots, and also in regards to variable magnification  riflescopes for hunting or LE / Tactical use.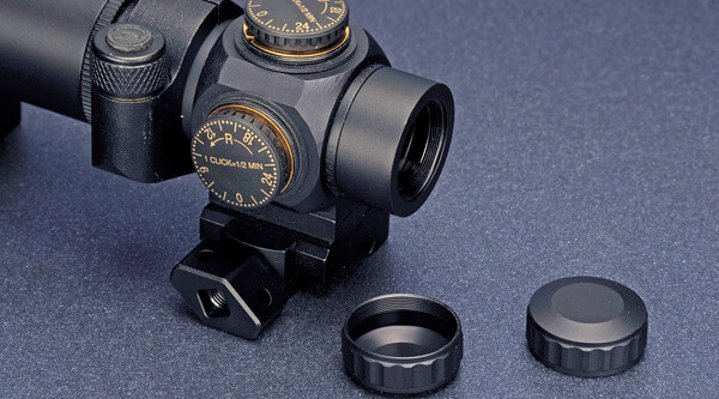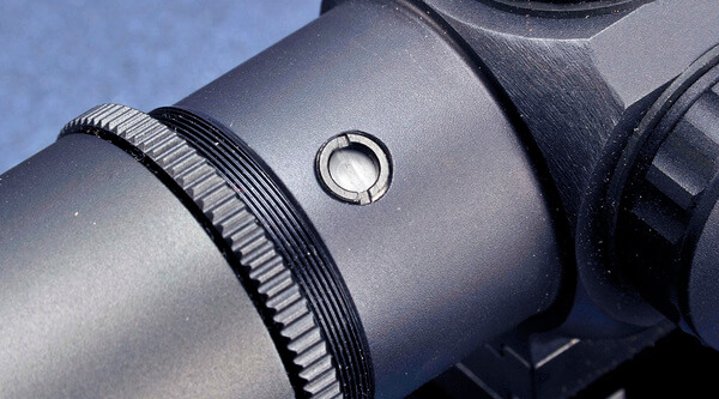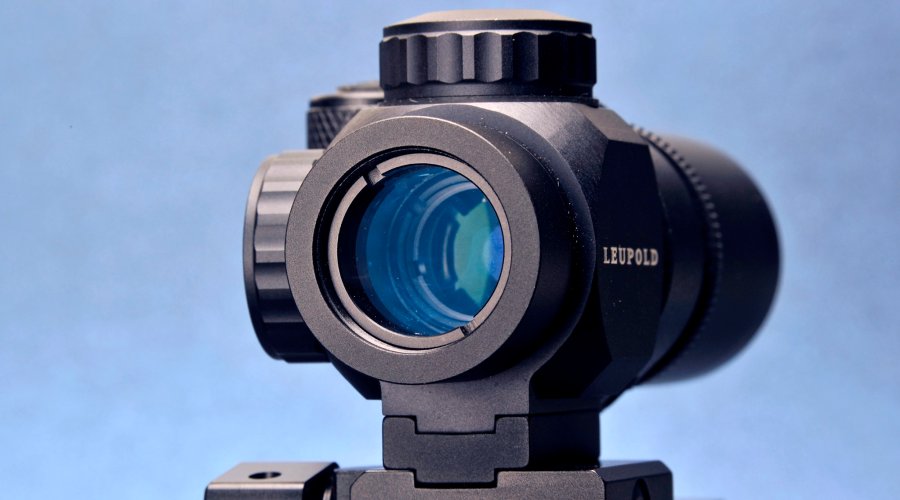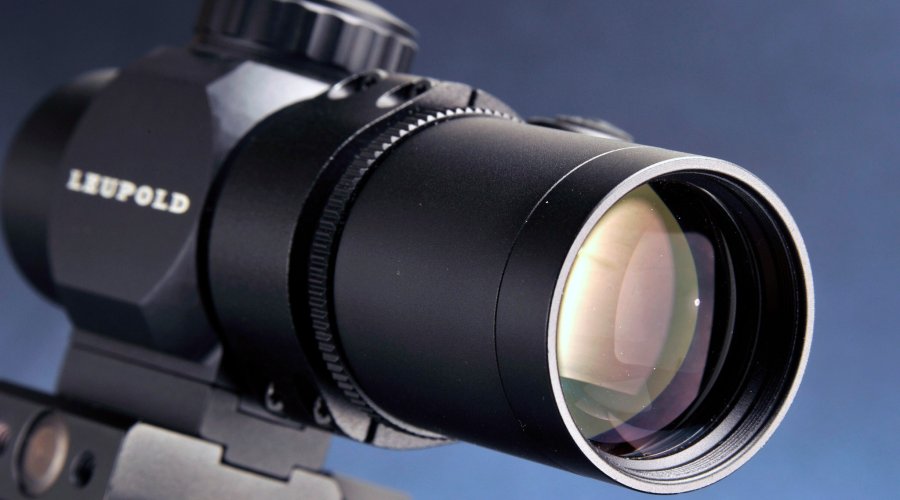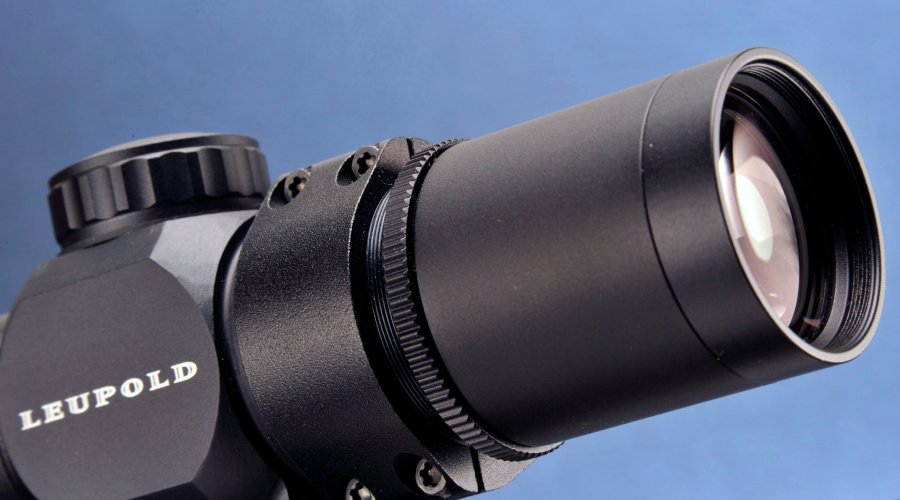 As a matter of fact, most "red dot" sights will not work without batteries (exception being Tritium powered devices and reflex sights that relay on ambient illumination to work) and the fact that in all these, the reticle is illuminated only can create acquisition problems on static targets or strongly contrasted targets (the point should always be brighter than the target to be visible).
Variable low-magnification optics that have their lowest setting at a true 1 x solve this problem, as their reticle is always visible and can be used with both eyes open; but, true 1x - and the typically very high optical quality of these riflescopes - come with a quite hefty price tag, while the more "economic" alternatives tend to offer a minimum magnification that is only nominally 1x, and is really 1.1 if not 1.2, may exhibit geometric aberrations and   thus may introduce difficulties and eye fatigue in their field use shooting with both eyes open.
The Leupold Prismatic features a reticle that is perfectly visible under any lighting condition, can boast a true 1x magnification while being based upon a rather complex (and patented) optical scheme with a roof prism to erect the image (... as is quite obvious from its name).
The riflescope is very durable because it features the greatest wall thickness of all but the few military classified, custom built scopes made by Leupold optics, with a construction that goes far beyond the mil specs laid down for the construction of the manufacturer's world renown Mark 4 scopes, and in the manufacturer's own words, is virtually indestructible.
The mount is fastened to the body with two oversized steel Phillips screws, and included with the scope are a set of 3 spacers and screws to adapt the height to any weapon. Turrets can be operated without tools, offer an adjustment range each of 70 MOA with .5 MOA clicks , and are protected by screw-on caps.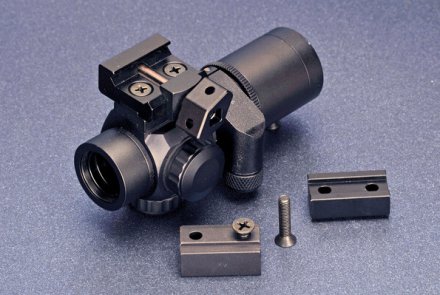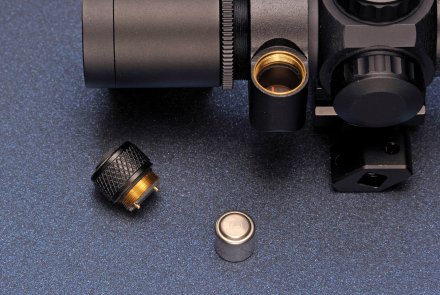 The "Leupold Circle Plex" reticle used on the Military Tactical version is illuminated via an included add-on module that is ring-mounted around the Central 30 mm body of the riflescope; the illumation module feature 8 brightness intensity steps.
The Hunting version can be purchased with the optional DCD (Double Circle Dot) reticle, which also includes the illumnation module. The Leupold  Prismatic lenses feature "Diamond Coat 2", an ion-assist lens coating, for higher light transmission and the greatest level of abrasion resistance. The optical quality,  sharpness and brightness is excellent; the reticles is very well defined and incisive, even when its brightness is set to its highest intensity.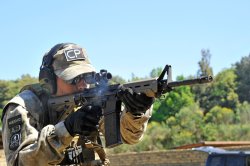 We tested the Tactical version of the Leupold Prismatic, with its included illumination module, mounted on an M4 semi-automatic carbine chambered in .223 Remington at a shooting range.
Parallax disappears as soon as the target is farther than 20 feet (about six and a half meters), in all our tests we fired with both our eyes open without any optical coherence issues or eye fatigue. Even while engaging multiple targets placed at different distances at high speed, the reticle was perfectly visible and sharp.
Personally, we believe that the Leupold Prismatic's reticle is more visible and usable when illuminated, especially during high speed drills, although the fact that the Prismatic's reticle is etched and therefore built to be used without any illumination, is simply invaluable.
If we really have to find some glitch, it would be battery life: the illumination module is powered by a small 1/3N lithium 3 V cell, which manages to to keep the unit working for  a couple hundred hours at most. The fast focus eyepiece can be adjusted from +2 to -3 diopters.